Description
At this moment, there are no more RSVPs for the 7PM show. However, you have the following options:
1. There will be an additional performance on Wednesday, May 17th at 11am. At this time, this performance is open doors.
2. You can contact us a few days before the event to check for any reservation cancellations for the Wednesday evening show.
3. You can come to the Wednesday evening show and wait on the walk-up line. If there are unclaimed reservations, you can potentially have seats. Please remember that the unclaimed seats will be assigned on a first-come, first-served basis.
4. If there are no available unclaimed seats, you can watch the show from a live streaming that will take place on the same building. This will happen in the Blackbox Theatre.
Click here to preview the crew setting up.
Be ready for Wednesday, May 17 because Miami Dade College North Campus is bringing back the acclaimed Emmy Award-Winning Video Game Concert!
Join us for a thrilling show with a live orchestra performing music from:
Mario
Zelda
Halo
Naruto
Full Metal Alchemist
Attack On Titan
Final Fantasy
Skyrim
Kingdom Hearts
Pokemon!

The concert brings an immersive experience of music, lights, and visual effects - all synchronized to video game play. This free concert will take you on an unforgettable journey through the magical world of video games!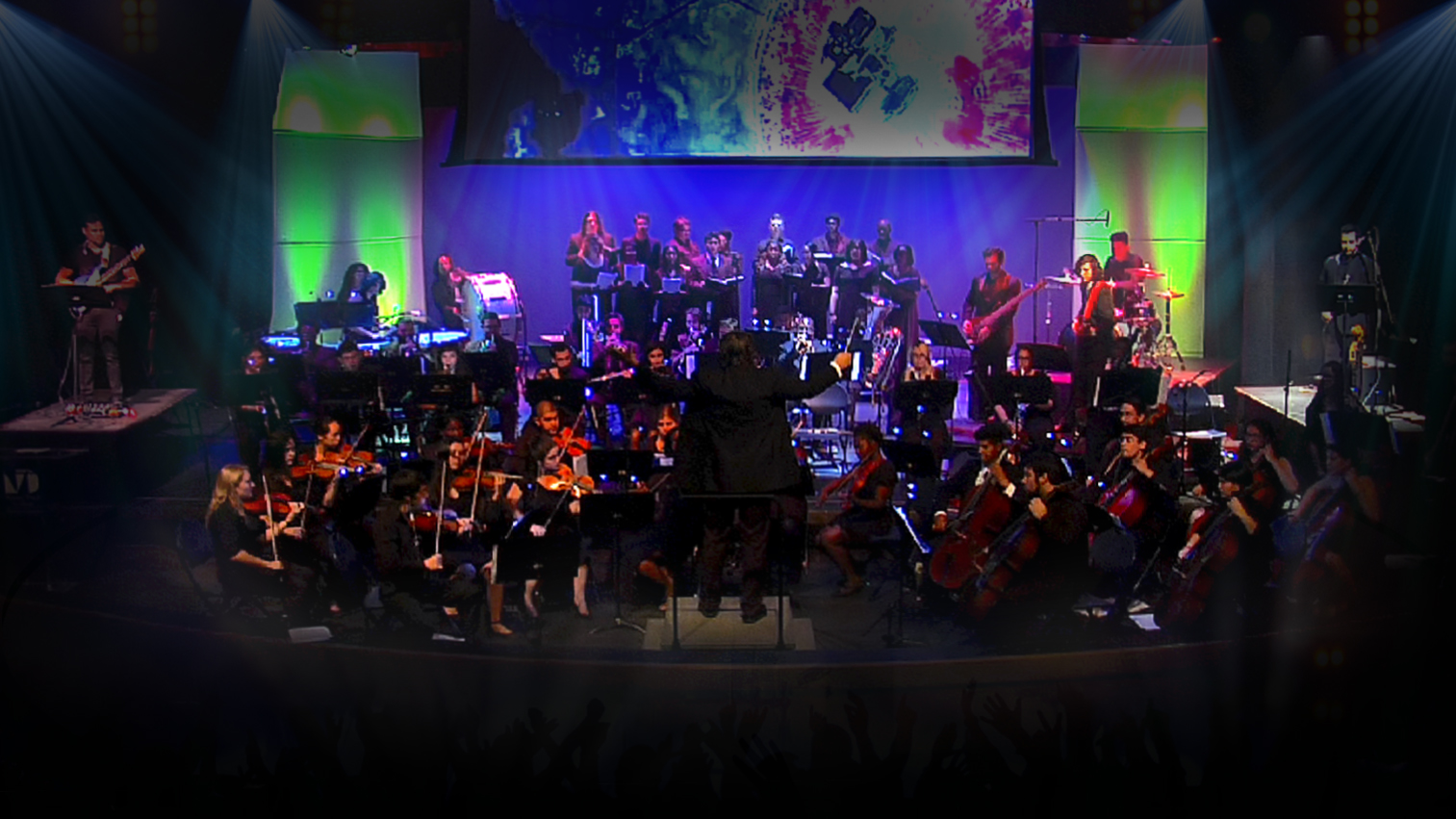 The concert will also feature a special performance by the 8 Bit Wave Band!
To watch our Emmy-award winning show, click here!
RSVP is required, and free tickets are available by clicking the green button on the top of this page.