Description
VIDEO EDITING WORKSHOP in Brisbane
Learn how to edit higher quality videos with FINAL CUT PRO on your Mac computer.


Whether you're a beginner or intermediate at editing... this is for you. This is for anyone who wants to create professional looking

videos... whether it's for your business, a documentary or another story you just HAVE to get out there... we teach you from the very basics up to how to edit with professional polish

...
Maximum of 15 people per workshop...
There are so many opportunities for growing your business, movement or YouTube channel when you have the right editing methodology and you understand all the shortcuts of editing.
This workshop is a perfect hands on experience for learning how to edit, whether it's for your own business and projects, OR to provide editing services to other businesses. There's great money to be earned in video editing these days. In fact, there's more online entrepreneurs now than ever and they all need video. This workshop is also super useful if you want to understand the process of editing so you know what to ask for when outsourcing to other editors. Knowledge is power and that power can be a profitable thing when you have it...
This is also perfect for you if you've been playing around with iMovie and want to break through its limits. Everything you know from iMovie can be used in Final Cut. The big difference is that you can do SO MUCH MORE... Your editing world will really open up when you start using Final Cut Pro!
It is our mission to teach you the techniques of becoming a skilled editor who can create quality videos fast. If you want to create your own Stand Out content, or even just want to understand how the editing process works so you can direct other people to edit for you, then this is for you...
And don't worry. We will never make you feel slow or silly during this workshop. We are very patient when it it comes to teaching this kind of thing... we understand how it can feel when you first start learning something technical, especially if you're not all that technical to start off with.
We ran this LIVE workshop late last year and all the participants loved it. They are all creating high quality videos now. It's all about getting you into action and editing straight away. We are keeping the numbers low so we can provide the more personalised support you need.
This will sell out fast, so if you do want to learn editing from professionals who have been doing this for well over 20 years in TV, film, online marketing and high end music videos, then this is your chance...
PLEASE NOTE: This workshop is only for Mac users as it will be solely focused on Final Cut Pro, which only runs on Mac computers.
LEARN THE EDITING PROCESS FROM BEGINNING TO END...
In one day you will:
Understand the whole editing process - how it all fits together from the start and what you need to do before getting started
Plan your editing project, including knowing what you need to shoot
Import and manage your footage
Learn the best way to store your footage and create a smooth, consistent workflow
Create your editing project and what formats to use
Learn the most efficient and best ways to cut down your footage and lay out your video story
Get all the short cuts with cheat sheets for making your editing faster and more efficient
Add titles, graphics and backgrounds
Add music and create flow in your videos
Tweak the sound and deal with any sound issues
Work with Green Screen videos
Adjust colours and do some simple grading to the picture quality
Export your videos
Compress your videos for easy upload (especially important if you have slow internet where you are)
Upload and hosting your videos online
What you will need to bring:
A Mac computer with Final Cut Pro X installed - you can get a

30 day free trial

or just buy it outright from the App Store.
An external hard disk with at least 300GB of space available - we recommend Western Digital and Toshiba 1TB or 2TB portable drives.
You will not need to bring any footage you have shot as we will give you practice footage to learn with throughout the workshop.
An open and creative mind!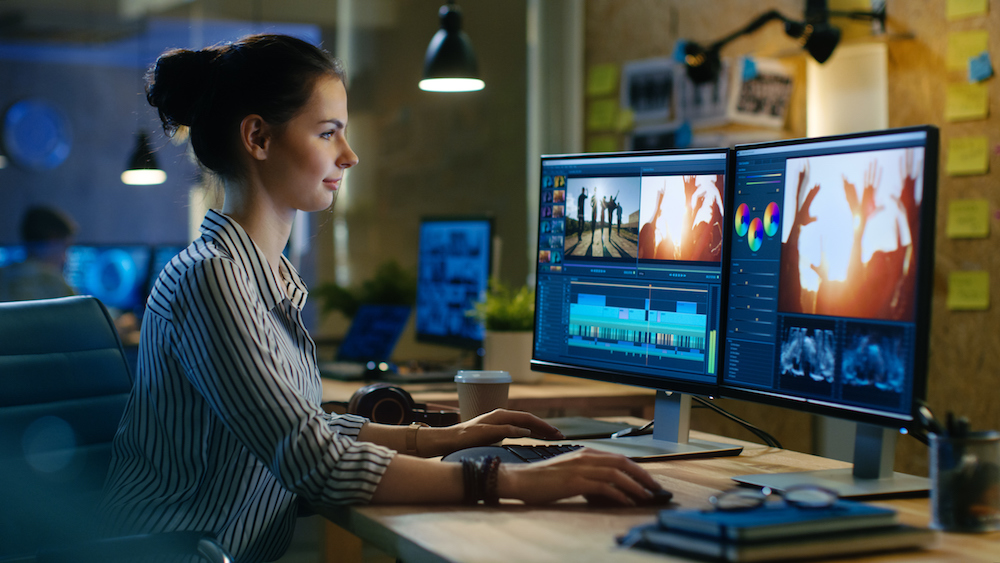 NOTE: If you are a PC user or want to learn Adobe Premiere Pro then let us know by sending a message to iwantvideos@girldirector.com, and we will let you know options we have for it.
Video is one of the most valuable tools you can have for growing your business and we have lots of other training for video making, editing, video marketing funnels and much more. If you would like to talk to us about other training options, then request a Video Planning Session with us HERE.
TESTIMONIALS:
"Rachel and Michael from Girl Director are fantastic - knowledgeable, grounded and experienced. If you want to learn more about using video, I personally recommend them!!" Lucretia Ackfield - Lucretia's Words, Brisbane, QLD
"Girl Director are the Video Gurus that have enabled me to realize my video dreams... I encourage you to get on your board and start paddling... and ride this video wave!" Helen Sweeney - Diva Transformations, Blue Mountains, NSW
"Thanks Rachel, your support and Michael's has been great. Everything you said and more." Fatima Ingles - Athlete & Founder of Freedom Fit, Brisbane, QLD