Sorry, the promotional code you entered has expired.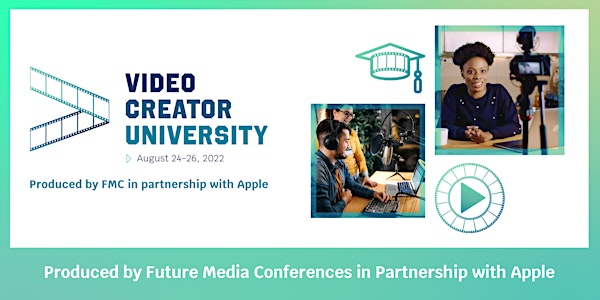 Video Creator University 2022
The core of any successful channel is content! Learn how leading professionals and influencers are establishing their creative careers.
About this event
We can't wait to see you at the Video Creator University on August 24-26, 2022.
Future Media Conferences and Apple are gathering the biggest names in the industry to bring a multi-day training conference for those interested in enhancing their social media presence and building their online channels.
As becoming an online influencer has emerged as a main goal for the younger generation, the need for professional training has never been more evident. Programming at the Video Creator University will focus on content creation, marketing strategy, brand positioning, and monetization of your channel.
Turn your passions into a career and learn how to tell your story.
ONLINE PROGRAMMING | AUGUST 24-26, 2022
The hybrid event kicks off with online training sessions on August 24-26. These sessions will be delivered via Zoom and our interactive, FMC events platform.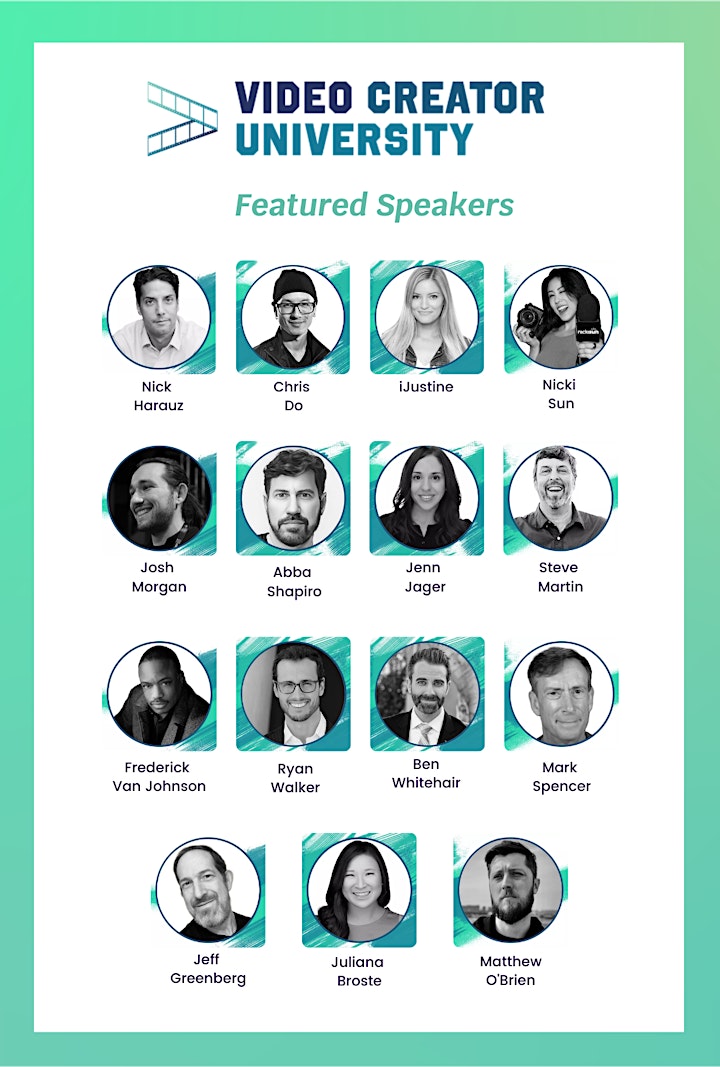 This event is suited for beginners and intermediate creators. Whether you are a student, freelance video editor, or content manager looking to expand into social media strategy, the Video Creator University is the event for you! The event schedule will include a variety of online training sessions, case studies, and networking opportunities with leading professionals in the media and entertainment industries.