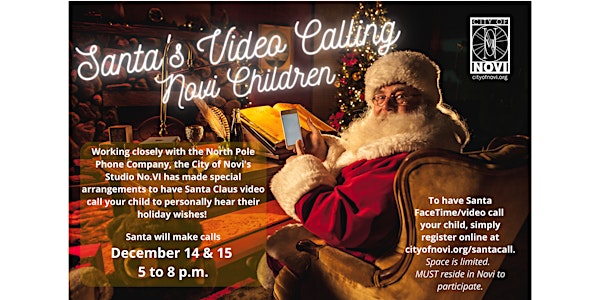 Video Calls with Santa
Working closely with the North Pole Phone Company, the City of Novi has made special arrangements to have Santa Claus video call your child.
About this event
Calls will take place between the hours of 5-8pm and last roughly three-minutes. If you do not answer, we will move on to the next call and try again at the end if there is time. Please do not call back if you missed the call. This is for Novi kids ONLY no adults or pets, please. If you have questions, email communityrelations@cityofnovi.org. Space is limited. MUST reside in Novi to participate.