Victory Voyage Presents 1st Annual Gala A Benefit for Innovative Soulutions
About this event
Victory Voyage 1st Annual Gala Charity Benefit. A great evening filled with music, food, dancing and community connections. An event you don't want to miss!
Benefit Tickets Price: $50.00
August 6, 2021
Innovative Soulutions focuses on three main areas when working in the community; trauma response and crisis intervention soulutions, diversity, equity and inclusion education, and youth supportive services through mentoring.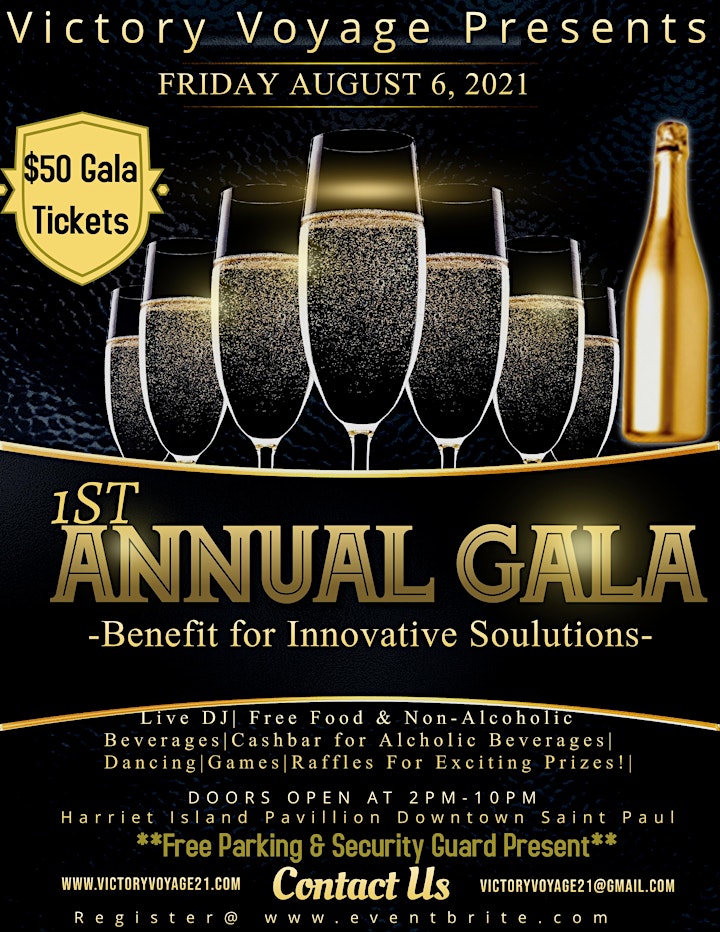 Organizer of Victory Voyage 1st Annual Gala - A Benefit for Innovative Soulutions