About this Event
Please join us for the Opening Reception of Victory Tischler Blue WILD DOGS & Al Satterwhite THE COZUMEL DIARY - HUNTER THOMPSON IN MEXICO at Leica Gallery Los Angeles.
Thursday March 5, 2019, 6-9PM
Limited Valet Parking. Ride Share encouraged.
AL SATTERWHITE
THE COZUMEL DIARY - HUNTER THOMPSON IN MEXICO
March 5 - April 13, 2020
Al Satterwhite is a veteran photographer who has been published in major magazines such as Life, Time, Sports Illustrated. Published photographic books of his work include The Cozumel Diary (Hunter Thompson in Mexico), Satterwhite on Color & Design, Lights! Camera! Advertising!, the Racers, Titans (Muhammad Ali & Arnold Schwarzenegger). He's currently working on two more books, Southern Exposure and aRound New York. His photographic prints are in the permanent collections of the Smithsonian, Museum of Fine Arts Houston, LACMA, George Eastman House and numerous private collections. The Smithsonian showcased his work in 2014 in American Cool. Satterwhite lives in Los Angeles with his wife and two Zen-Masters, both of them cats.
Hunter and Al became fast friends in the early 70s when they met while each were covering the 1972 Republican Convention for different magazines. When Playboy Magazine decided to interview Hunter in Cozumel, Mexico Hunter asked Playboy to send Al as the story photographer. After the initial interview, Hunter wanted to hang out in Cozumel and convinced Al to stay a few extra days, not that he needed much convincing.The quest to visit every island bar was their sole agenda. After Cozumel Hunter and Al remained friends, often visiting one another. Satterwhite's collection of images from their time in Cozumel, along with stories of their adventures in Florida including when Hunter would come down to Miami to write about President Nixon, are presented here.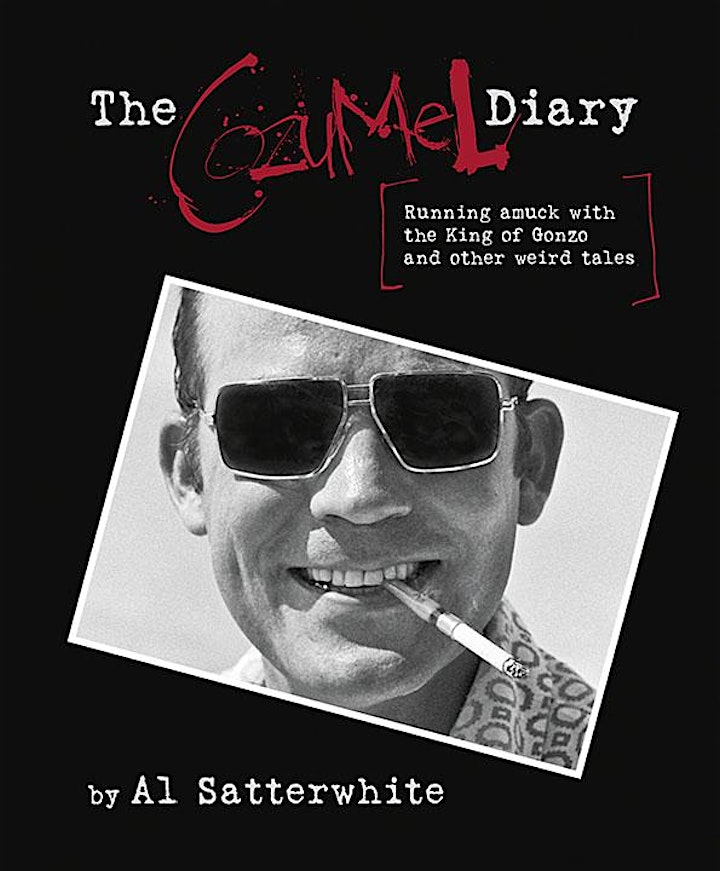 VICTORY TISCHLER-BLUE
WILD DOGS
March 5 - April 13, 2020
There's a time warp deep in the Nevada desert; far beyond the seediness of the Las Vegas Strip; miles down long, lonely stretches of vanishing point highways - way out past the places where the wild horses roam. It seems like all roads lead to Wells and in that small Nevada town, across the obligatory train tracks stands Bella's Hacienda Ranch – an old school brothel with a matchbook tagline that proudly boasts "If it swells in Wells, it stays in Wells…".
WILD DOGS is a documentary photographic series depicting the day-to-day life of old school courtesan's - soul survivors who, through the world of sensual services, provide flesh and fantasy for the clients they serve.It's 95% therapy and 5% sex" explains the Madam who owns the brothel. "The ladies are not only schooled in the art of seduction, but also know how to listen with compassion and connect with an open heart. There are a lot of lonely souls out there and we all need a friend."WILD DOGS: It may not be mainstream, it may not be politically, morally or even ethically correct – but out here on the fringe, in this place of forgotten time and space it works - and who are we to judge?VICTORY TISCHLER-BLUE is a motion picture director and fine art photographer whose dark, single-frame tableaux evokes a deep sense of melancholy, tension and cinematic drama.
A former member of the iconic '70s all-girl rock band THE RUNAWAYS, Tischler-Blue often casts outliers and others who find themselves straddling their own personal edge. "There's always a minor chord running through my productions - whether it's a motion picture or a still image," she says. "Everyone has a story - some are just darker than others..." Born and raised in Newport Beach, California, Victory Tischler-Blue currently divides her time between homes in Laguna Beach and Palm Springs, California.
"The Edge... There is no honest way to explain it because the only people who really know where it is are the ones who have gone over…" -- Hunter S. Thompson