Description
Are you ready to celebrate the blessings of 2018, prepare for the blessings of 2019 and experience the power of God like never before? Join Marcus Gill for the 2018 Year End Celebration! This is sure to be a life-changing experience that will equip you to go to the next level as you prepare for new and greater that's about to be released in your life.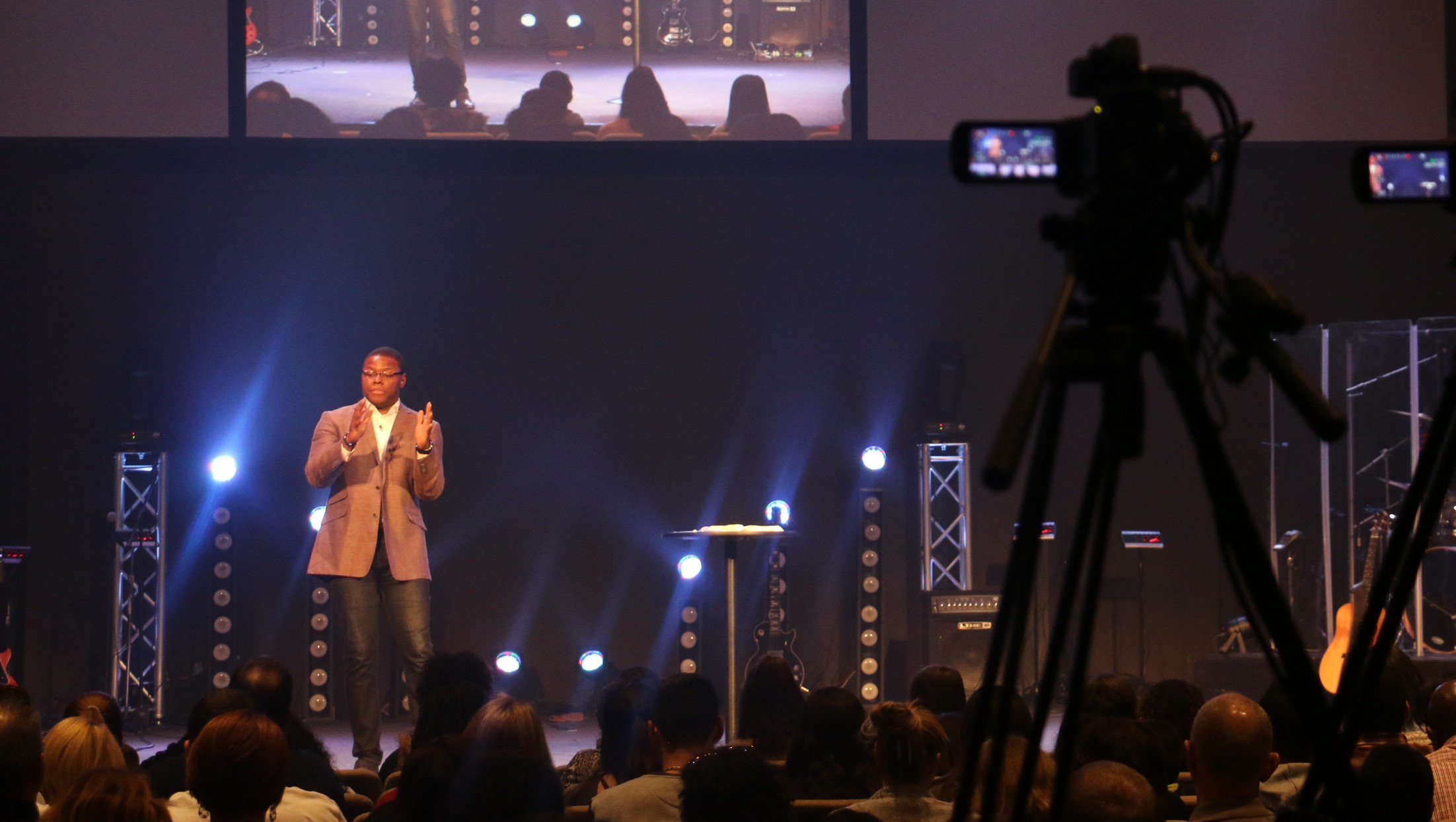 Millions of people across America and around the world, tune in everyday to hear a message of victory from Marcus Gill. Marcus and Dominique will be hosting this year end celebration service in Myrtle Beach on Saturday December 8th at 5:00pm.
Marcus Gill reaches one of the largest audiences in the U.S. and across the globe. Millions of people worldwide are inspired through his weekly television broadcasts, bestselling books, worship events, popular weekly podcast and now the Marcus Gill Radio on SiriusXM channel 131.
This Year End Celebration Service will bring together people of all different backgrounds from across the region for an exciting time of praise and worship where lives are changed and victory is restored. Marcus's appeal is universal, allowing him to crossover to audiences that are diverse racially, politically and socioeconomically. His ability to speak directly to individuals and to connect personally with them is virtually unmatched today. And, his motivational message that God desires that each of us prosper, overcome and succeed, resonates with millions, bringing expectation and encouragement to a world that desperately needs it.
HOTEL ACCOMMODATIONS
Reserve your room at the Landmark Resort for just $67 +Tax (mention Victory Life Service with Marcus Gill)
To make your reservation now call: 1-843-310-3425