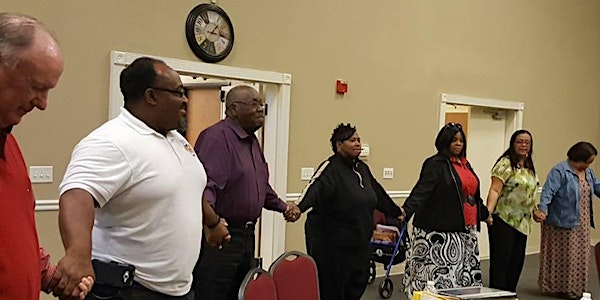 Victory International Churches Ministry Training Workshop 2018 #MTW2018
Location
The Greenway Church
1805 Delga Street
Fort Worth, TX 76102
Refund policy
Refunds up to 7 days before event
Description
LIMITED SEATING TICKETS ARE REQUIRED!
REGISTER AND GET TICKETS HERE
#MTW2018
This will not be a typical conference. Rather, it will be an intimate workshop where attendees will actively participate, learn from our team, and leave with tangible encouragement and actionable strategies to mature and grow their ministries
Pastors are our first priority, however, we also recommend you bring your Senior Staff ministers with you! We promise to bring ideas and structure you can IMMEDIATELY use in your ministry.
We have planned an exciting event concentrating on the following topics:

Legal Organization
Evangelism
Discipleship - Accredited Bible Schools
Worship and Growth w/wo Musicians
Community Empowerment

Please! Please!! Please!!! don't take this event lightly! This can transform your ministry and propel your efforts to new heights.

Several of the pastors attending are from out of state, nonetheless if you wish to make this a weekend getaway it is the perfect time.
If you are bringing your staff, we had TREMENDOUS SUCCESS renting houses through Air-bnb. Local attendees are welcome to commute

Yours In Him
Dr James I Feel God Brown
Dr Linda G. Brown
LIMITED SEATING TICKETS ARE REQUIRED!
REGISTER AND GET TICKETS HERE https://goo.gl/CY2JEb
Ministry Training Workshop 2018
November 2nd & 3rd
Friday Night 6pm - 9pm
Saturday 8am – 3:00 pm
Lunch 12:30-1:30pm
Saturday 1:30pm – 3pm
Cost – NONE! Free Will Offering Only
LIMITED SPACE AVAILABLE RESERVE YOUR SEATS NOW!
#MTW2018 CONFERENCE AGENDA
DATE-TIME: Nov 2nd 6:00pm to 9:30pm
DATE-TIME: Nov 3rd 8:00 AM to 3:00pm
LOCATION: The Greenway Church 1806 Delga Ave, Fort Worth TX
COORDINATOR:
Lacrecia Terrance email: lacreciaterrance@gmail.com phone: (972) 201-4777
CONFERENCE TITLE:
2018 Ministry Training Worksheet - Growing Systems for Church Growth
Nov 2nd 2018
06:00 to 6:30 Registration and Checking
6:40 to 7:00 Theme, Introduction, and Recognition
7:05 to 7:55 Leadership in the 2nd Chair - Ap/Dr. Linda Brown, Victory International Churches
8:00 to 8:55 Creating An Accredited Bible School Ap/ Dr. Vernell King, Eastward Bible College and Seminary
9:00 to 9:15 Question and Answers
9:15 to 9:30 Announcements; Closing Remarks, Dismissal
Nov 3rd, 2018
7:30 to 7:55 - Continental Breakfast - Meet and Greet
8:00 to 8:55 Developing A Personal Evangelism Culture - Ap/Dr. Linda Brown, Victory International Churches
9:00 to 9:55 Creating A Quality Worship Experience w/o Quality Musicians
Pastor Dimitri Caver, World Missionary Baptist Church
10:00 to 10:55 Getting People To Your Front Door - Media Evangelism 2018
Ap James Brown, Victory International Churches
11:00 to 11:10 Q&A (Lunch Prep) - Presenters
11:15 to 12:10 LUNCH - Brent Nordan - Keynote
12:15 to 12:55 Establishing A Visitor Retention Program - Ap James Brown, Victory International Churches
1:00 to 1:55 Keeping Your Church OUT OF COURT - Deacon Dwight Cook, (GET CHURCH NAME)
2:00 to 2:55 Closing Motivation & Insights, Prayer, Anointing, Dismissal -
Ap James & Linda Brown, Victory International Churches
Patrons can get donation tickets on registration page
Commercial Co-Sponsor Tickets available to promote your business or ministry.
LIMITED SEATING TICKETS ARE REQUIRED!
REGISTER AND GET TICKETS HERE
#MTW2018