Get growing with support from the experts!
About this Event
Victory Gardens are Back!
Grab your tray of veggies, uncover your garden plot, and join us for our weekly video garden tutorials.
We're so excited to continue our Victory Gardens program! Launched a year ago when the pandemic hit, and in the spirit of Victory Gardens planted during both World War I and World War II—when people banded together for the common good and planted gardens across the country—this is a great way to reconnect with the land and local food through growing some of your own!
Farm Table and Hungry Turtle Farm instructors will provide weekly video instruction to support you as your garden grows. This year's all-new videos will be at a more intermediate gardening level, but we will link back to last year's introductory videos for those joining us for the first time or wanting to review the basics. (If you want to receive notifications about the videos, but don't need a tray of veggies, click on the green "Tickets" button above and then "register" for a free ticket…)
To get you started, Dragonfly Gardens is offering a "Victory Garden in a Tray," comprised of 48 vegetable starts for $40; quantities are limited.
The price includes:
48 vegetable starts: a mix of open-pollinated and high-performing hybrid varieties (see plant list below).
Weekly videos featuring our expert gardening instructors.
Access to those instructors with any questions you might have.
Opportunities to meet other gardeners via monthly Victory Garden Happy Hours.
Several packets of heirloom seeds from Hungry Turtle Farm and Plum Creek Seeds.
Instructions on caring for your seedlings before and after planting.
Here's how it will work:
Purchase your "Victory Garden in a Tray" here. (Click the green "Tickets" button above.)
Pick up your tray of veggie starts at Dragonfly Gardens in Amery. Pick up date is yet to be determined, but there will be a number of days in mid- to later-May. We will email you to let you know.
Bring your starts home, get them in the ground, and begin nurturing your garden.
Join us for the video tutorials. We will email you when those are scheduled; they will begin before you pick your trays up, in order to help you prepare your garden space. (Again, the free ticket gets you signed up for invites to the video tutorials.)
Quantities are limited, so get your order in soon.
Thank you to our partners: Dragonfly Gardens and Hungry Turtle Farm!
** Barring any germination issues (which will result in substitutions of similar varieties), the trays will include:
4-pack mixed cherry tomatoes (varieties: Black Cherry, Beams Yellow, Tommy Toe, Blondkopfchen)
4-pack mixed tomatoes (varieties: WI55, Amish Paste, Red Zebra, Moonglow)
4-pack/peat pot Burgess Buttercup Squash
4-pack/peat pot Waltham Butternut Squash
4-pack/peat pot Early Fortune Cucumber
4-pack Early Jersey Wakefield Cabbage
4-pack Green Magic Broccoli
4-pack Ace Peppers
4-pack basil
4-pack, ½ cilantro and ½ dill
4-pack kale (Delaway or Red Russian)
4-pack/peat pot New York early onion (back-up is zucchini)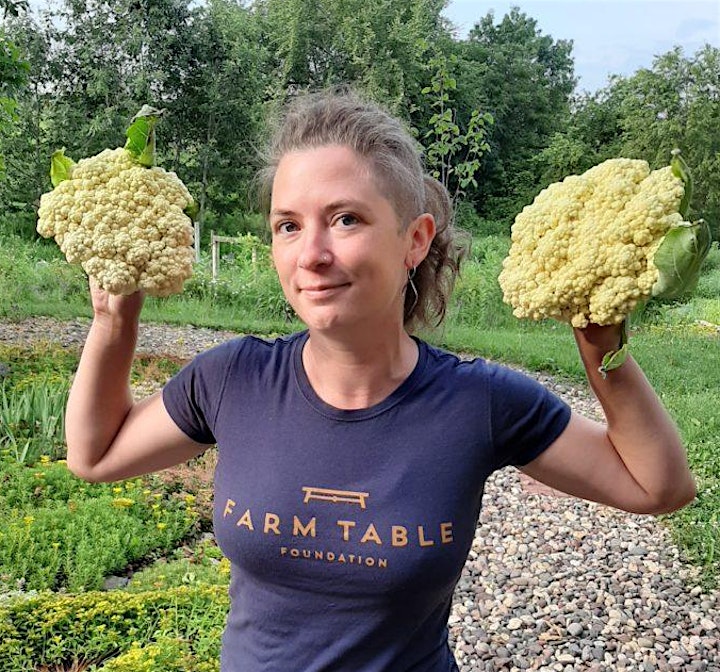 Sal Daggett is in her fourth year of running Roosterhaven, a sustainable farm specializing in produce, perennial fruits, and poultry. She and her partner Joe, a chef-turned-farmer, market their crops to nearby restaurants and through retail sales on the farm. For a decade prior to becoming a full-fledged farmer, Sal was an avid backyard gardener, focusing on vegetables as well as medicinal and culinary herbs. Sal has an academic and professional background in biology and education, with focuses on soil science, ecological restoration, and environmental justice. These ideas have informed the way she works with the land, attempting to reflect natural cycles and integrate agriculture into native plant and animal communities.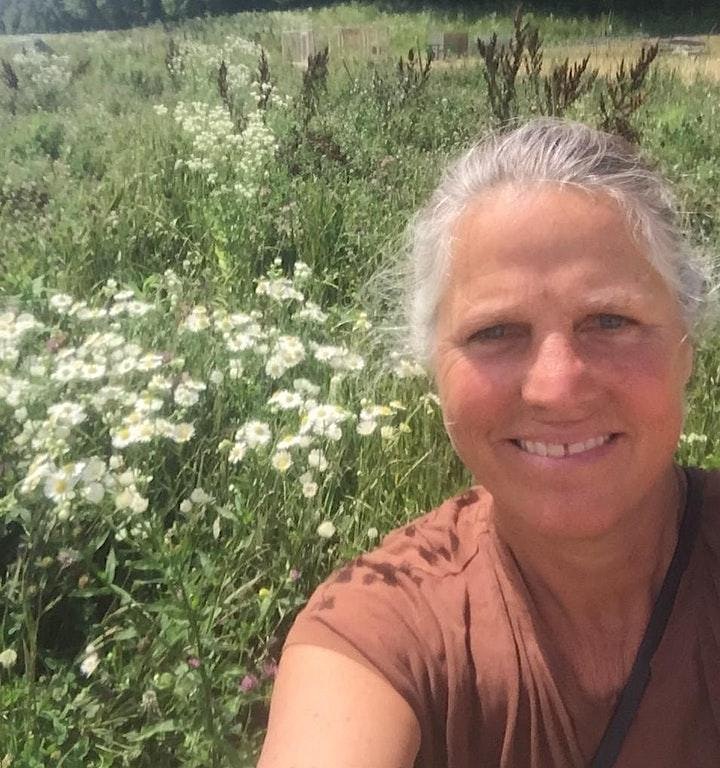 Sue Katt is the Farm Director at Hungry Turtle Farm, where they focus on vegetable seed saving and raising heritage breeds. Sue farmed in Vermont for many years before landing in Amery, raising vegetables, seedlings, blueberries, grass-fed beef, and producing maple syrup. Prior to that, Sue spent 10 years coordinating the Duluth Community Garden Program, where she provided education on organic gardening and composting.