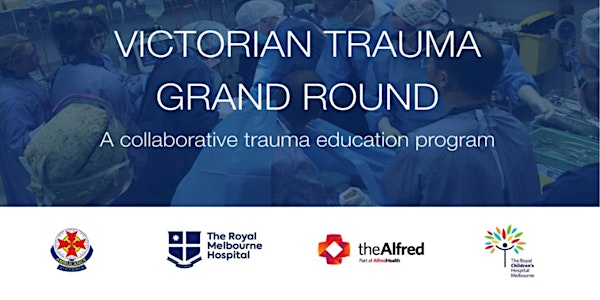 Victorian Trauma Grand Round (VTGR) hosted by Ambulance Victoria
A collaborative trauma education program
About this event
The Victorian Trauma Grand Round is a collaborative initiative to provide a forum for healthcare professionals involved in acute trauma care in Victoria to explore and debate all aspects of trauma management.
The program will promote collaborative efforts and networking among members of the trauma community and showcase the expertise and available resources in trauma care in Victoria.
This VTGR event will be hosted by Ambulance Victoria with a focus on Evolution and revolution – advances in pre hospital trauma care.
https://vtgr.org/