About this Event
On their new EP Elements, Dutch production duo Vicetone realize their musical vision with greater precision and power than ever before. The follow-up to 2016's Aurora, the EP is the first release recorded in the Nashville home custom-built to maximize Vicetone's creative output: a state-of-the-art space housing two separate studios for longtime collaborators Ruben and Victor. The result is a body of work that expands on the melodic ingenuity shown in past hits like "Nevada"—now at 42 million streams on Spotify, bumping their total combined streams across all platforms to over a half- billion—and delivers Vicetone's own distinct brand of endlessly surprising, emotionally charged dance music.
Growing up in the Dutch city of Groningen, Ruben and Victor started creating music together in college. Not long after making their debut with "Harmony" (a 2012 release on Monstercat), Vicetone began landing gigs around Europe, and soon took on a relentless touring schedule that now includes massive festivals all across the globe. Known for their high-energy live show, the duo aspire to bring that same unbridled vitality to their recordings—a mission that closely guided the making of Elements. "We'd never put out a song that we don't get goosebumps from, either while producing it or playing it once it's finished," says Ruben. "To me that's the most incredible thing as a listener: to get an actual physical reaction from a piece of music. If we can give other people that feeling with our songs, then we've done our job."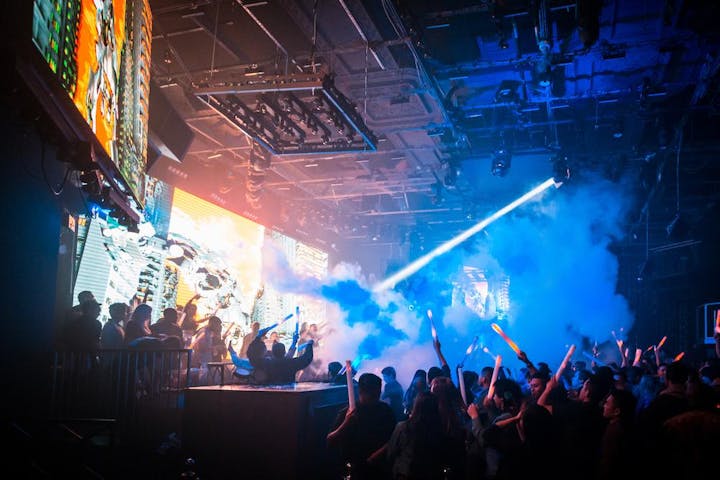 FAQ:
This event is 21+.
Dress code is strictly enforced. Parq Nightclub is an upscale venue. Dress code is strictly enforced by Parq management. Board shorts, any shorts, or gym attire is not permitted. No sandals, flip flops, jerseys, gym shoes, sneakers, timberlands, or any work boots will be permitted in. No baseball caps, or hats of any kind. No ripped denim or baggy clothing. No gang affiliated colors or attire will be permitted entry. No lewd or lascivious acts will be tolerated and absolutely no drugs or drug paraphernalia. Parq Management reserves all rights to deny entry and enforce dress code. It's is our mission and goal to keep our guests safe and out of harm's way.
Tickets are non-refundable.
All attendees must have a valid ID.
MUST PRESENT HARD OR E-TICKET UPON ENTRY.