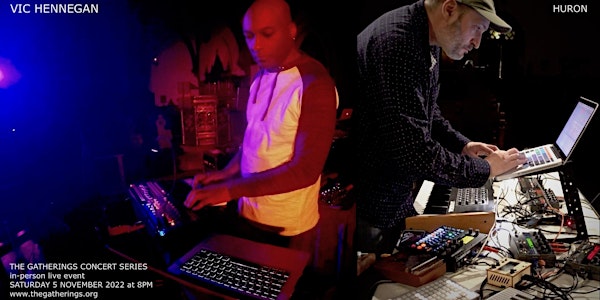 Vic Hennegan w/Huron at The Gatherings Concert Series
Electronic Musician Vic Hennegan marks the 30th Anniversary of The Gatherings with a concert on 5 November 2022 (Huron is set to open)
When and where
Location
St. Mary's Hamilton Village 3916 Locust Walk Philadelphia, PA 19104
About this event
Vic Hennegan is part of a brotherhood that spans continents and centuries. His innovative electronic works trace a through line from the birth of synthesizers to today's rock/pop tinged global grooves. Performing with the confidence of the musically well-traveled Hennegan mixes his experiences into vivid sonic statements.
Creamy synth leads buzz, hum and unfurl in a meandering ribbon of notes as a mechanistic patterns motor away in the reverent soundspace. While body swaying sensuous beats magically morph into a staccato arpeggio of echoing electro-blips, breathy harmonies and glittering effects advance and recede. In these cosmic chronicles we find Hennegan's exuberance is contagious - as his music aims to heighten our sensitivities and common yearnings for a better world.
Vic Hennegan returns to The Gatherings Concert Series in Philadelphia at 8PM on Saturday 5 November 2022 (local EM Huron will provide an opening set)
Johnny Lancia realizes blissed-out ambient works under the name Huron. His music is filled with heady drones and intriguing rhythms that reflect the natural world - filtered through a variety of modular synthesizers, analog electronics and delay manipulation processes.
Huron will perform an opening set on Saturday 5 November 2022 in support of Vic Hennegan's return to The Gatherings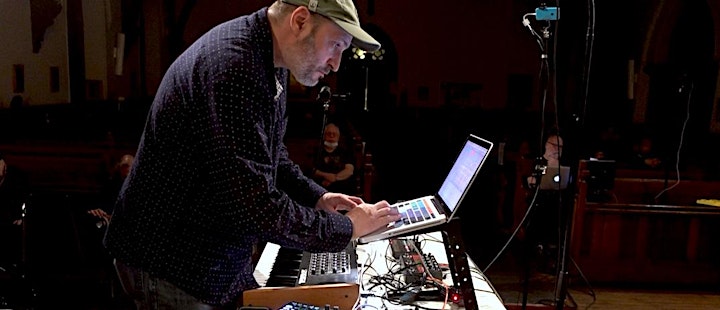 The Gatherings Concert Series presents Vic Hennegan plus Huron live in concert on Saturday 5 November 2022 at 8:00PM (doors open at 7:30pm) in the church sanctuary of St. Mary's Hamilton Village 3916 Locust Walk (just east of 40th & Locust) on the Penn campus in West Philadelphia. Admission: $20. Advance Tickets are available through Eventbrite.(a limited number of of $20 cash admissions will be available at the door/night of show)
For more on the Saturday 5 November 2022 appearance by Vic Hennegan (w/Huron) at The Gatherings Concert Series, please access: www.thegatherings.org
The Gatherings Concert Series is presented by the all-volunteer staff of The Corporation for Innovative Music and Arts of Pennsylvania, a 501(c)(3) recognized charity