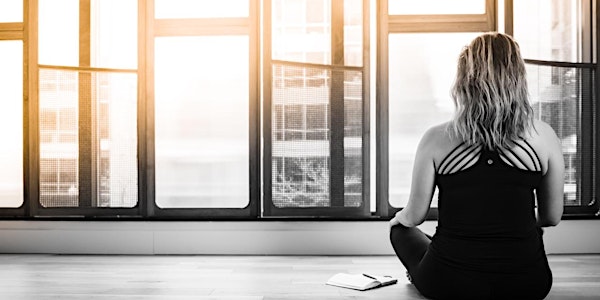 VIBRATE HIGHER | Washington, DC
When and where
Location
Don Ciccio & Figli 1907 Fairview Ave, NE Washington, DC 20002
Description
What can you let go of, both physically and emotionally? What do you want from life? What are you working towards? Find purpose, awaken passion, and achieve more. Sweat, struggle, and succeed amongst a community of supporters. Disrupt your current patterns of body and mind to design the life that you want.
Move, sweat, and make noise as a tool to release what is no longer serving you.
In The Movement, sweat and release through a guided practice of yoga and kinesthetics (burpees, jumping jacks, and squats) to music with heavy beats. Each intentionally chosen song brings a different movement, inspired by each of the seven chakras, to cultivate energetic release for your mind, body and spirit. Repeated movements allow you to bring physical release, and close your eyes and focus within to bring emotional release. Find your place of discomfort – feel it, observe it and send energy to heal it. Let go and create space for what's next.
Design the life you want with vision and goal setting.
In The Work, you are invited to meditate, reflect, journal and share. You will visualize your fullest expression of self and your big picture vision of life, and create short-term goals that align to the life that you want. Take a moment to stop and examine what's going on in your life and peel back the layers that are stopping you from living your best self.
Ticket price includes:
The Movement: 45-minute movement experience

The Work: 75-minute guided meditation, journaling and sharing session (vision journal included)

Light bites and hydration provided by Drink Simple and KIND

Post-class liqueur tasting hosted by Don Ciccio & Figli
Dress comfortably and bring your yoga mat and water bottle; shoes optional during our practice.
WHY VIBRATE HIGHER (™)?
Everything has an energy, a vibration. Love, joy, peace and enlightenment have higher vibrational energies than shame, guilt, apathy and fear. To Vibrate Higher means to tap into your inner power, unleash it, and open yourself to living your best life. Through movement, meditation, breath, energy work, and personal development, you can release those things you're holding onto that are not serving you, and tap into your power within to direct energy towards your goals. More information at vibratehighermovement.com
VIBRATE HIGHER (™) COMES TO YOU BY MICHELLE LEE
Michelle is a wellness coach, Reiki Master, energy healer and RYT-200 yoga teacher based in Washington, DC. With a thoughtfully inquisitive spirit, and a passion for leading constructive dialogue, Michelle will push you to question yourself and your goals, encouraging you to pursue your fullest life. She has been featured on Self-Helpless, a top 100 iTunes and Spotify podcast, and continues to seek opportunities to spread her love of all things personal development.
ABOUT THE VENUE:
Don Ciccio & Figli is located in Ivy City, the new "Distillery Row" of Washington, DC. Mix and mingle after our session, and enjoy a complimentary tasting of their Italian herbal liqueurs. Street parking is available.