Sales Have Ended
Registrations are closed
Mahalo nui for your interest in Vibrant Hawaiʻi.
Sales Have Ended
Registrations are closed
Mahalo nui for your interest in Vibrant Hawaiʻi.
About this Event
Come and be a part of creating a Vibrant Hawaiʻi Island. Join stakeholders from across the island representing community, business, philanthropy, social services, faith communities, educators and government. Here is what you can expect.
The Morning Session
We will share the summary and outcomes of the community convenings - what we heard and what we've learned since - about existing initiatives and programs, and the opportunities our island has right now to make changes and introduce innovative ideas.
We need your voice!
Following presentations in each topic area (housing, education, economy, mobility, and health) guests will participate in facilitated table discussions to collectively identify mutually reinforcing activities to reduce poverty.
COMPLIMENTARY LUNCH
KEYNOTE SPEAKERS DUANE KURISU AND MICAH KANE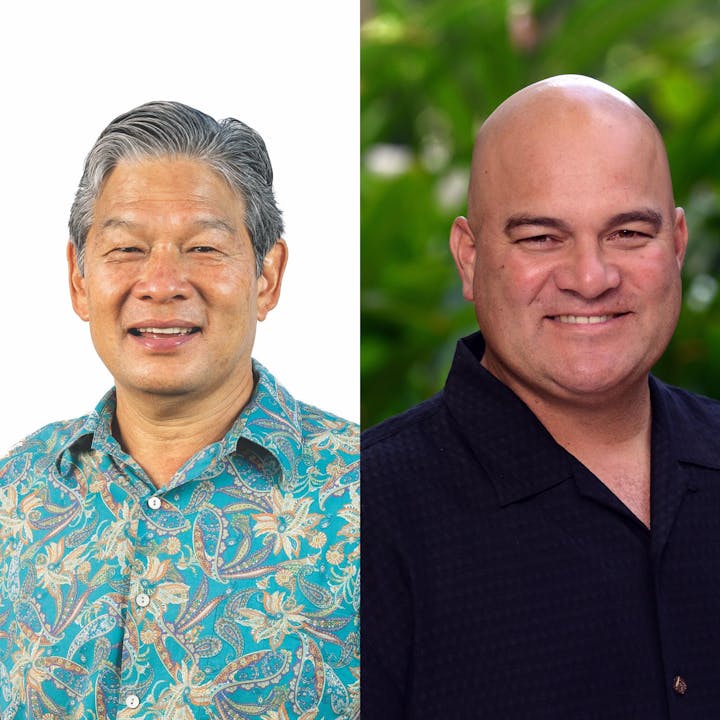 Our lunch keynote will be delivered by Duane Kurisu and Micah Kane.
Born and raised in the sugar towns of the Big Island's Hilo Coast, aio Founder and Chairman Duane Kurisu was instilled early on with the traditional values of Hawaii's plantation culture. A product of Hilo High School and the University of Hawaii-Manoa, Duane launched his first company in his late 20s to develop and manage commercial real estate properties in the Islands and on the mainland. He soon branched out into a variety of business interests, and the acquisition of his first magazine property in the 1990s led to the creation of the aio family of companies.
Micah Kane is the Chief Executive Officer of Hawaiʻi Community Foundation the state's largest and oldest foundation that works with individuals, families, foundations, government agencies, and organizations to transform lives and improve our communities. Micah is also a trustee for Kamehameha Schools and a member of the board of directors at Hawaiian Electric Co. He previously served as Chief Operating Officer for HCF and Chairman of the Hawaiian Homes Commission and the Department of Hawaiian Home Lands.
Together they will share with us Hawaiʻi Community Foundationʻs CHANGE Framework. CHANGE represents six communal sectors (Community and Economy, Health and Wellness, Arts and Culture, Natural Environment, Government and Civics, and Education) organized around a common set of data that help to identify complex issues and inspire collective action.
The CHANGE Framework aims to create a movement towards building a Hawaii where every person has the opportunity to thrive. The Framework also strives to support, highlight, and come alongside existing initiatives and efforts to help create alignment and increase effectiveness for the benefit of Hawaii.
The Afternoon Session
What's the secret to a long and happy relationship? Communication and engagement. In this session, we want to hear from you what you need from Vibrant Hawai'i to stay connected, engaged, and - vibrant.
Huli Ka Lima I Lalo
The final session will provide groups (housing, education, health, economy, mobility AND social equity) the opportunity to meet, review the ideas generated from the morning table discussions, identify actionable items and next steps - and engage in collective action to reduce poverty!