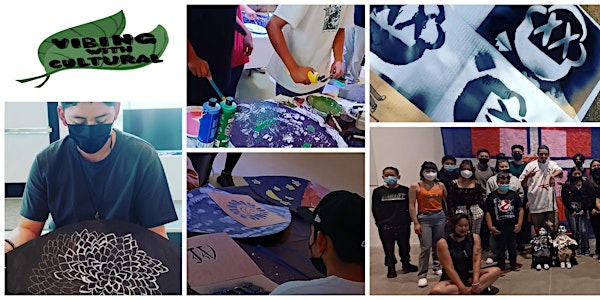 "Vibing with Cultural Leafs" - Performance + Presentation
The Goethe-Institut Los Angeles welcomes you to attend "Vibing with Cultural Leafs" - Performance + Presentation
When and where
Location
Goethe-Institut Los Angeles Project Space 1901 W. 7th St. Suite AB Los Angeles, CA 90057
About this event
This public presentation and performance is the closing event for the project "Vibing with Cultural leafs."
With the understanding that cultural awareness can help us better understand differences and cross barriers, cultural worker Pauletta Pierce led an eight-week workshop for Westlake community members aged 13-24, who have little or no experience in the arts. These workshops explored how bias and information are processed as a way of understanding culture.
At the Goethe-Institut, Pierce implemented Zaretta Hammond's "Culture Tree" teaching model where participants created a mixed media Culture Tree presentation called "Vibing with Cultural Leafs." With an emphasis on the rich, diverse cultural history of the Westlake/MacArthur Park neighborhood and cooperation with local artists like Pop Locker Street Dancer O.G. Jeckle, teaching artist Joan Zamora and Youth IT Video Creator Angelique R. Hurtado, Pierce incorporated various disciplines including dance, video production, and street art, as part of the workshops.
At this event, the workshop participants will perform and present their cultural leafs and the "Culture Tree" the created during the course of the workshops.
Admission is free. Space is limited. RSVP and masks required.
Free Parking is available at Metro/Retail parking structure located at
676 S. Westlake Ave., Los Angeles, CA 90057 
Public transport is possible with the red line to MacArthur Park/Westlake stop.
Using carpool or ride-share options are appreciated.
This event is part of the Neighborhood Interpretive Center, a hyperlocal initiative of cultural programs that focus on and uplift the MacArthur Park/Westlake neighborhood and surrounding areas.