Veterans of Foreign Wars and Its Auxiliary Western Conference 2021 Hosted by VFW Silver State Post 3396 and its Auxiliary .
About this Event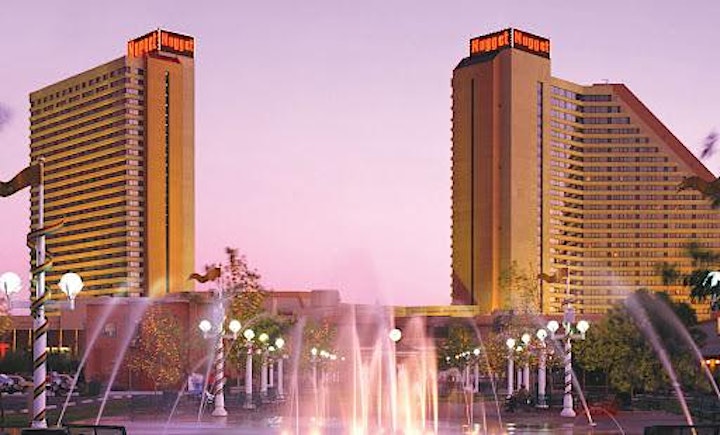 The Nugget Casino Resort is the Conference Hotel
Room Reservations Code: GVFW21
Call the NUGGET CASINO RESORT directly at 1-800-648-1177 TO RESERVE YOUR ACCOMMODATION
CUTOFF DATE: Reservations will be accepted at the group rate until Friday, October 22, 2021. After this date, any unreserved rooms will be released into the general hotel inventory for resale.
Resort Tower Single - Double
Thursday 11/4/2021: $49.00
Friday 11/5/2021: $89.00 Saturday 11/6/2021:$89.00
Sunday 11/7/2021: $49.00
RATE: The above rates are per guest room, per night, single or double occupancy, plus applicable taxes; currently 13.5% occupancy and $2.00 tourism surcharge. Taxes subject to change without notice. Additional persons will be charged at a rate of $10.00 per person, per night, with a maximum of four (4) persons per guest room.
RESORT FEE: A daily resort fee of $15.00 per room, plus room tax of 13.5% (tax is subject to change), will be charged in addition to the room rates set forth above. This fee includes: wireless internet, two bottles of water, fitness center and pool, airport shuttle, plus valet and self-parking.
Complimentary Ground transportation from the Reno/Tahoe International Airport (RNO)