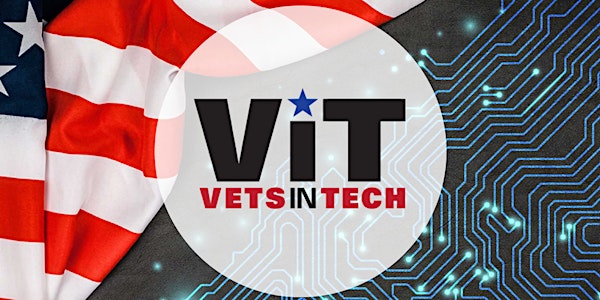 VetsinTech East Coast Virtual Employer Meetup
Join VetsinTech for a special virtual Employer event
About this event
Join VetsinTech East Coast Chapters !! We plan to have a great panel of leaders and recruiters in tech as well as several members from the VetsinTech Employer Coalition which includes Google, Facebook , Cloudera and ConED to discuss opportunities at these companies and in the tech ecosystem in general!
What: VetsinTech Virtual Employer Event
When: 04/30/2020 6 PM - 7 PM EDT
Where: Remote
Who: Military, Veterans and Mil/Vet Spouses of all experience levels are welcomed.
Learn from other veterans on how they got into tech and hear from recruiters on what they are looking for. We also have some exciting updates from VetsinTech which we will be sharing with you.
Zoom: Click HERE
Meeting ID: 396 022 0995
Password: vetsintech
Moderator: Katherine Webster, Founder & CEO | VetsinTech
Panelists:
Google: James Durango
Facebook: Krista Rae Szaflarski
Cloudera: Alexander Bowling
CON Edison: James Christman
Agenda:
6:00 pm EDT- Intro of Host & Speakers
6:05 pm EDT - Topic Intro - Opportunities in Tech, Jobs and Skills in Demand, where are companies hiring geographically, demystifying tech
6:10 pm EDT - Speakers from VetsinTech Coalition
6:30 pm EDT - Open for Questions from the audience (by chat or in advance)
6:50 pm EDT - Summary - Recap
6:55pm EDT - Closing Remarks