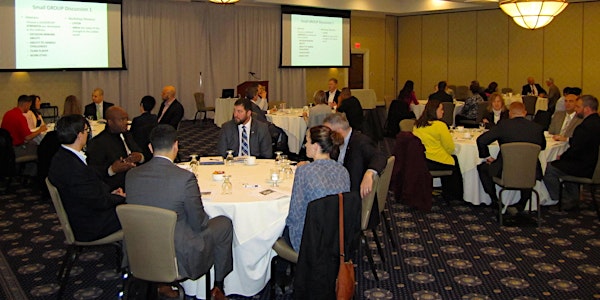 Vets4Tracing Workshop Seires(with CUNY)
Vets4Tracing – Workshop An Online Prep Course for Contact Tracing Tap Your Military Strengths to Help Fight Coronavirus. VETS - want suppo
Date and time
June 28, 2020 · 7am - December 31, 2020 · 9am PDT
About this event
Vets4Tracing
An Online Prep Course for Contact Tracing
VETS - want support to PREPARE for a job as a Contact Tracer?
With the expansion of testing in the fight against the coronavirus, hiring Contact Tracers to provide follow up is crucial. No better candidate for consideration to be part of a "tracer army" than veterans.
Vets can bring military values to the task, including empathy, work ethic and commitment to mission. Vets possess unique skills as well, including experience working under pressure, communicating with diverse populations and being proactive, that align with tracer responsibilities.
The contact tracing "army" will be hired by health agencies working with government – but Edge4Vets can help military veterans gain an "edge" to get hired by showing vets how to showcase their unique strengths.
We are starting this project in New York in collaboration with City University of New York (CUNY.) CUNY's office of veterans' affairs already partners with Edge4Vets on the "regular" Edge4Vets program that prepares veterans for jobs in business/finance, pharma, media and more. Now we'll be working with CUNY's veterans affairs officials to give CUNY vets a chance to take our new "Vets4Tracing" module. VETS. you'll gain an "edge" to get hired by the City's department of Health and Hospitals, which is overseeing the contact tracing operation in NYC.
The ZOOM training we offer will include not only instruction in how Contact Tracing works, and the role veterans can play – but during the online workshop, we'll teach you how to identify your military strengths and apply your values and skills to perform at a high level as a "tracer."
We'll show you how to create a Contact Tracer "PLAN4SUCCESS" to articulate your strengths. You'll be able to share your completed PLAN with the city and state agencies doing the hiring to gain an "edge" to get hired.
Currently, we are working with CUNY's office of veterans affairs to plan the schedule for offering the Vets4Tracing worskhop series. If you would like to be considered, please REGISTER, and we'll be in touch with full details.
Invest in yourself. Take the Edge4Vets online ZOOM session – "Vets4Tracing" – for an "edge" to get hired and help in the fight against coronavirus.
CLICK ON THE GREEN REGISTER TAB IN THE UPPER RIGHT - complete the registration process and we'll send you complete information.
REGISTER TODAY!
About the organizer
Edge4Vets is offered by the Human Resiliency Institute at Fordham and is directed by Tom Murphy. For more information visit edge4vets.org.