VetNet: Seven C's of Leadership

Friday, July 26, 2019 from 11:00 AM to 12:00 PM (EDT)
Event Details
RSVP for IVMF's next VetNet webinar on the Seven C's of Leadership! Leadership Coach, Executive Consultant, and Industry Advisor for LeaderSages, Glenn Richardson, will be presenting this topic to help veterans and military families with their professional growth.
Friday, July 26 - 11 a.m. EST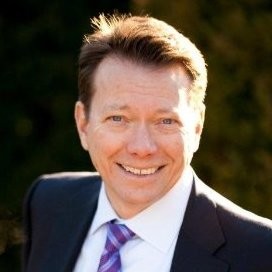 Glenn Richardson is the founder of LeaderSages, and is a noted Leadership Coach, Executive Consultant, and Industry Advisor. He specializes in helping new and developing leaders gain confidence in their leadership abilities; develop and sustain meaningful, purposeful relationships/ and, enable growth in both individuals and organizations. He assists organizations with critical decisions regarding strategy, operations, and growth; and, helps business link operational objectives with organizational strategies.
Glenn's experience includes key consulting and operational leadership positions.  He is a former Partner at Arthur Andersen LLP where he led the Strategy, Finance, and Economics practice and received three consecutive Consultants' Choice Awards for coaching, leadership, and mentorship.  Glenn is also a former Partner at Deloitte LLP where he championed an innovative Managerhood Program to provide newly promoted Managers with leadership, counseling, engagement management, and personal development skills.  In addition, Glenn is the former President of FedBid, Inc., where his customer relationship mastery and leadership development skills drove strategic relationships, networking, corporate eminence, and market expansion.
He currently serves on the inaugural Board of Directors for Syracuse University's Office of Veteran and Military Affairs, where he also serves as a frequent speaker, panelist and pitch competition judge in the Entrepreneurship Bootcamp for Veterans with Disabilities; on the Board of Directors and as Chair of the Programs Committee of the Human Resources Leadership Forum of Metropolitan Washington DC; as a leadership advisor in the National Contract Management Association's (NCMA) Contract Management Leadership Development Program, and developed NCMA's first Leadership National Educational Seminar; and, on the Advisory Boards of selected emerging companies. He is a noted and frequent speaker on leadership-related topics.  
Glenn earned a Master of Arts in National Security and Strategic Studies from the US Naval War College, a Master of Business Administration in Finance from Syracuse University, and undergraduate degrees in Business Management and Economics from North Carolina State University.  
Survival Skills for Business Leaders: Seven C's of Leadership
A new leadership position - or a position of increased responsibility or magnitude for a current leader - is a privilege and experience like no other. The assumption of a leadership position – especially for the founder (or founders) of a new business - creates great responsibilities and opportunities. Many new leaders and business owners feel, at least initially, stretched outside their respective comfort zones, and realize that development as a leader and business owner takes time and experience. Both the stretching and the time represent challenges and present situations to convert those challenges into opportunities. The Seven C's acknowledge that leaders aren't stretched by others - they stretch themselves. Leaders set their own bars and raise their own expectations. Leaders understand that success is defined not only by individual accomplishments, but also through the strength of their teams, the businesses they build, and the relationships they develop. Leaders encourage each other to do their best and inspire others through personal examples. And, leaders realize that respect is neither given nor demanded by their title or position - it is earned. Beginning with the introduction and discussion of several definitions of leadership, the Seven C's introduces how character, courage, communications, challenges, connections, commitment, and culture drive personal growth, and business success.
Syracuse University's Institute for Veterans and Military Families (IVMF) delivers no-cost career training and entrepreneurship programs across the US and globally. And we help ease the transition after service back into communities for service members, veterans, and their families, as well as prepare them for successful careers and business ownership. We've supported over 100,000 to date. It's our mission to support theirs. 

______________________________________________________________________________________________________
Please note, VetNet webinar sessions are held on YouTube, and you must have an account to participate in the chat feature. Google accounts work across all Google platforms including Gmail, Google+, and YouTube. If you have any questions, please email us at ivmfalumni@syr.edu. 
We would like all viewers to know that the live broadcasts will not be closed captioned.  Recorded sessions will be edited as soon as possible once archived and will be made fully accessible for future viewing.  We apologize for any inconvenience this may cause to those who are unable to participate in the live broadcasts.
When & Where

Live, Interactive Webinar
https://www.youtube.com/watch?v=3fTvHa7X3uk



Friday, July 26, 2019 from 11:00 AM to 12:00 PM (EDT)
Add to my calendar
Organizer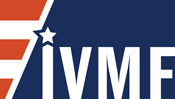 Institute for Veterans and Military Families