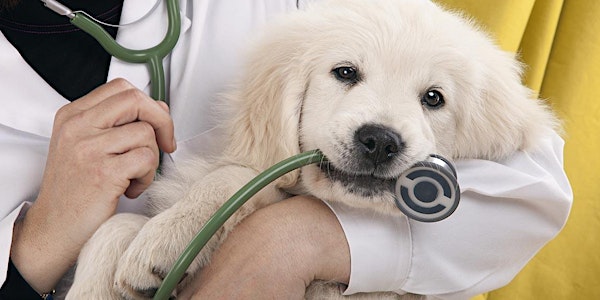 Veterinary Assistant Information Session
Come learn about Brookdale's NEWLY EXPANDED Veterinary Assistant program
About this event
If you are interested in applying to Brookdale's Veterinary Assistant program, you must attend one of these free workshops. 
Find out about the competitive admission process, the program prerequisites, required documentation, application deadline, timelines for submitting documentation, and the physical and technical skills requirements.
Learn about the job of a veterinary assistant so you can decide if you want to pursue this career. Meet program instructors from Red Bank Veterinary Hospital (RBVH). Enrollment in the Veterinary Assistant Program is limited and admission is competitive.
The Veterinary Assistant Program in collaboration with Red Bank Veterinary Hospital is approved through the National Association of Veterinary Technicians in America (NAVTA). 
Veterinary Assistants are an integral part of the veterinary healthcare team, working under the direct supervision of a veterinarian or credentialed veterinary technician. Through classroom and clinical instruction, students are trained to provide assistance in the following area of study:
Areas of Study:
Office procedures and client relations
Pharmacy
Preventative healthcare
Behavior and restraint
Veterinary medical terminology
Anatomy and physiology
Safety in the veterinary workplace
Animal nursing
Laboratory procedures
Surgical and recovery room assistance
Radiology
Emergency response.
254 hours (93 classroom, 57 online, and 104 clinical)
Students who graduate are eligible to sit for the national exam to earn the designation of Approved Veterinary Assistant (AVA).
Class begins February 2023.
Click here to visit Brookdale's Veterinary Assistant Webpage
We will send out the zoom link and information packet via email on the morning of the event.
**Please check your Junk folder ,as well as your regular Inbox, to make sure you receive the information for our zoom event! **
If you do not receive the information by the morning of the event, please contact Jaimie Bremen at jbremen@brookdalecc.edu or 732-224-2281