About this Event
Join us at the first-ever Veterans Wellness Day on June 22nd at Nova Southeastern Universities' Don Taft University Center from 10:00 am to 3:00 pm. The mission of this event provide veterans and their families from our community medical and behavioral day-of services, clinical information through educational tabling, and a speaker presentation series that will run throughout the event. We will also include activities and entertainment for families throughout the event, including food, and activities for children.
Clinics: Dental Clinic Physical Rehabilitation Clinic Audiology Clinic Institute for Neuro-Immune Medicine - Gulf War Illness Study, Eye Care Institute Pharmacy Hearing and Speech-Language Screening
Presentation Topics: Legal Aid, Financial Literacy, Gulf War Illness, Women's Services, Nutrition, Sleep Medicine and Chronic Illness, Reintegration, Trauma Resolution & Integration Program (TRIP),
Tables: 22 Project, American Veterans For Equal Rights, Table Place, The Mission Continues, MISSION UNITED, Broward County Parks and Recreation, Broward County Human Services Department, Honor Flight - South Florida, Gracious Care Recovery, Women In Distress, Davie Police Department, Women's Veteran Alliance, Sunserve, Care Plus Health Plans, Miami VA Nutrition Management, Miami VA Women's Clinic, Vet Center - Fort Lauderdale & many more!
Additional Activities: Yoga, Service Animals, Animal Therapy, Yard Games, Free Food and Refreshments, Music & many more!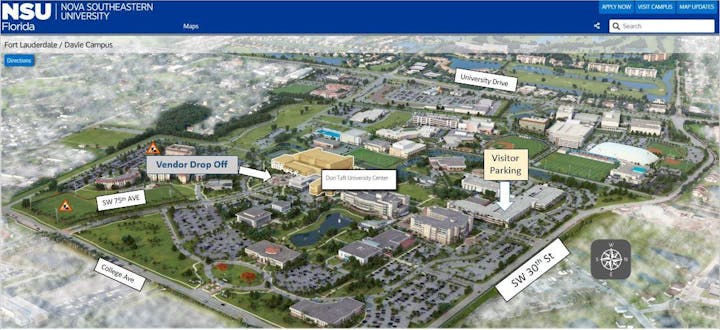 Click HERE for an interactive map of the Nova Southeastern University Fort Lauderdale / Davie Campus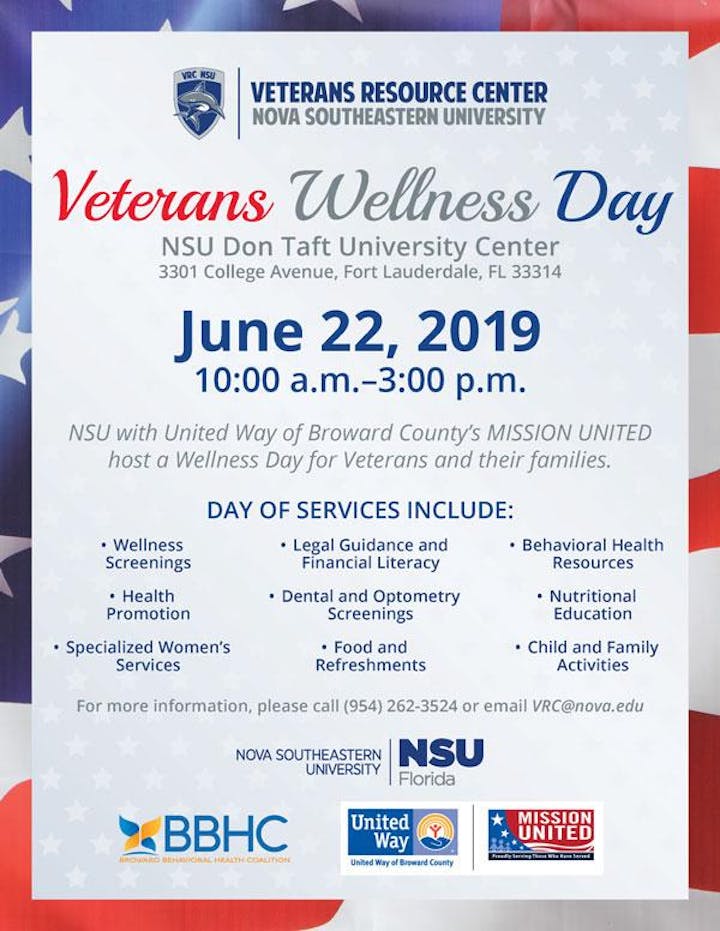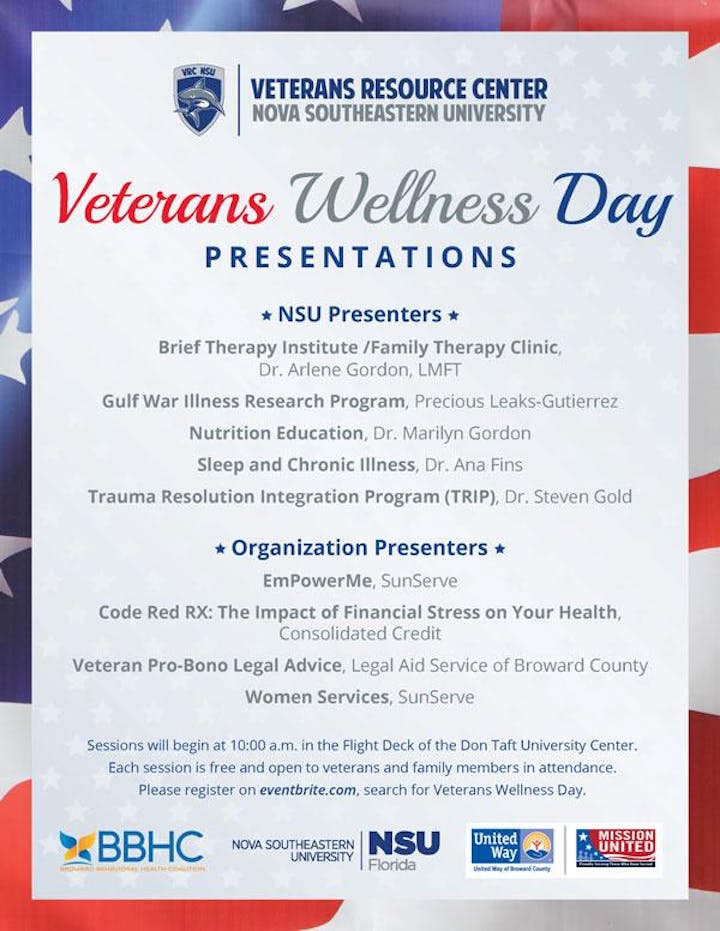 The Veterans Wellness Day will feature a Presentation Series from professionals in the medical, legal, financial, nutritional, and behavioral health fields!
Each presentation is free and will take place at 30 minute intervals starting at 10:00 am on June 22nd in the Don Taft University Center.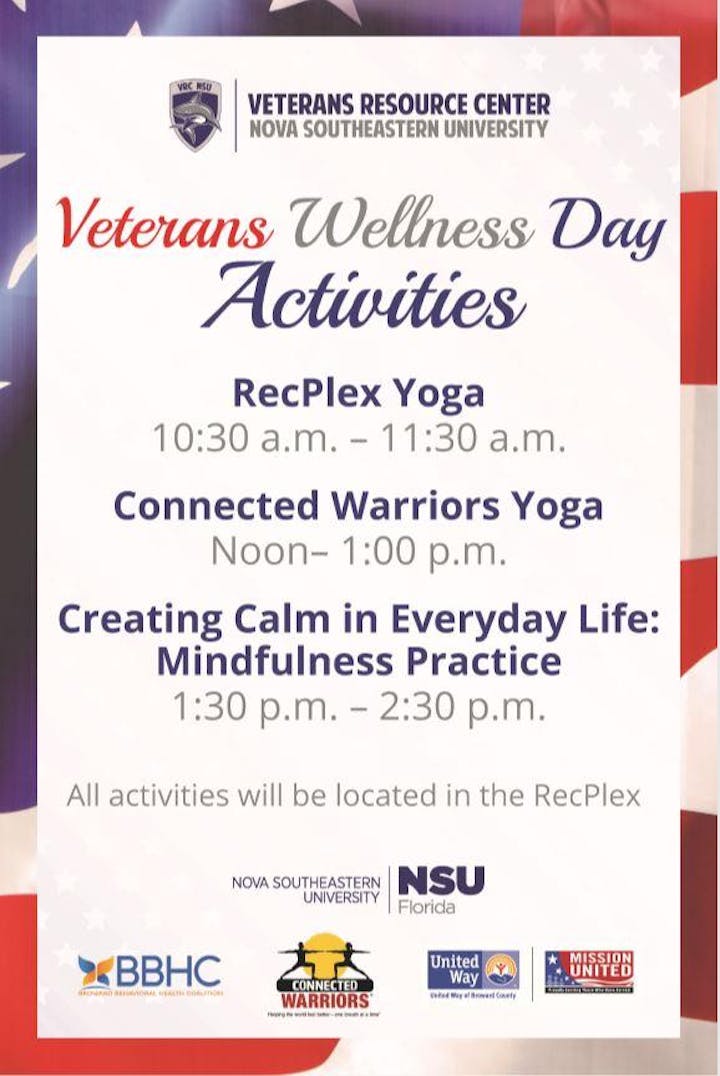 The Veterans Wellness Day will include FREE wellness activities available for veterans and their family members to participate in!
Sessions available from:
NSU's RecPlex Yoga - 10:30am - 11:30am
Connected Warriors Yoga - Noon - 1:00pm
Creating Calm in Everyday Life: Mindfulness Practice: 1:30 - 2:30pm