Description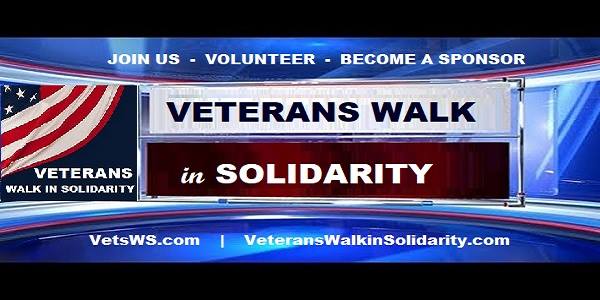 Veterans Walk in Solidarity, August 4, 2018
The walk will begin at 9:30am beginning at S. Ringo Street and W.
Capitol ST. and proceed to the Arkansas State Capitol.
In the Capitol Rotunda will be a Veterans Fair with Representatives from
various Organizations including the Department of Veterans Affairs.

The Solidarity Meet will start at 10am on the front capitol steps with
the presentation of the Color Guards, National Anthem, and pledge of
allegiance, and prayer. Special guest speakers including mayors, state
government officials, and others will be present to speak. Special
entertainment will also be included. Fred Potter, from Alma, Arkansas,
is the

Special Guest of Honor. Fred Potter is a 88 year old Korean War Veteran
who served in the Marine and Army. Fred, once a multimillionaire, is the
veteran who has endured substantial harm in a trust dispute and the
actions of a tyrant Judge in Waldron, Arkansas.
For more information, press only:
Alice Davis, Executive Coordinator
(501) 287-7285
alice@vetsws.com

Robert Reed, Public Affairs Coordinator
(501) 745-6341
robert@vetsws.com

WEBSITE: Veterans Walk in Solidarity
FACEBOOK: https://www.facebook.com/VeteransWalkinSolidarity