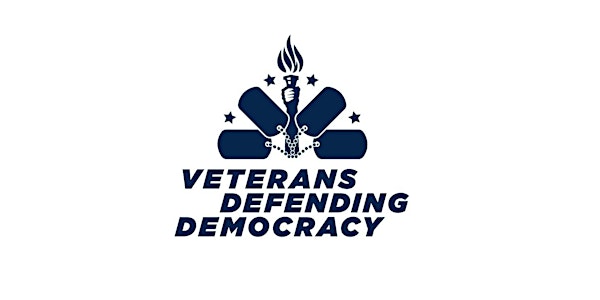 Multiple dates
Veterans Defending Democracy
Veterans come together to battle an onslaught of book bans in a war on critical thinking and our public schools.
Date and time
February 1 · 10am - July 5 · 5pm PST
About this event
At Defense of Democracy, we are sincerely grateful for your service which came with many sacrifices. Words are not enough to express the gratitude we hold in our hearts for our veterans.
You are now called to battle for the rights of our citizens at home. There is an attack on our public schools, on our fellow Americans, and on our children by religious extremists who are well funded and politically backed.
These people have called our volunteers pedophiles and groomers, they have threatened and attacked our followers, including children, on social media.
With veterans at our side, we know that we can win this fight and to continue with our mission:
We advocate for legislators, educators, and administrators who will work to maintain communities as well as a public education system that supports and enhances our shared experiences regardless of religious beliefs, cultural background, or sexual orientation.
All attendees of the call need to first take the Defense of Democracy 101 Workshop
Prior to the call all attendees should sign up at our mailing list: