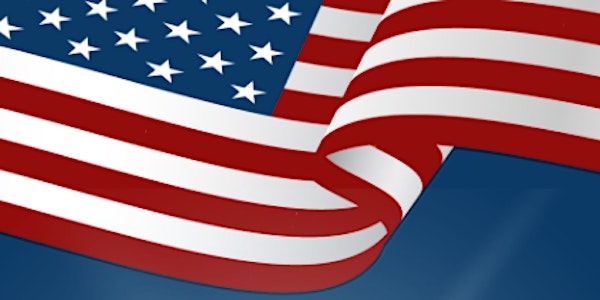 Veterans Day -趙黄陳林 - Creating a Historic Chinatown Alley
Helen and Joe Chew Foundation in a special joint tribute with the American Legion Post 167 in unveiling a Chinese American Veteran Memorial
By Helen & Joe Chew Foundation is preserving Tehama County's Chinese Heritage
Date and time
Saturday, November 11 · 8 - 10am PST
Location
Veterans Memorial Hall 735 Oak Street Red Bluff, CA 96080
About this event
Please join the Helen and Joe Chew Foundation in a special joint tribute with the American Legion Post 167 in unveiling a Chinese American Veteran Memorial wall showcasing and highlighting all 17 of Red Bluff's own native Veteran sons. A special guest speaker, Ed Gor, will join Red Bluff to highlight the accomplishments and historic achievements of Red Bluff's Chinese American WWII Veterans and their journey to the Congressional Gold Medal. A separate memorial and tribute will be made to recognize each C.A.C.A. Veteran recipient at their headstone buried in the segregated "Chinese Section".
On this Veterans Day, we will salute all those who have served in the United States Armed Forces, especially our Chinese American WWII Veterans, as they all served with great honor and pride for one country.
Special thanks to Chinese American Citizens Alliance (C.A.C.A.) for their advocacy and work in recognizing Chinese American WWII Veterans of which 6 are Red Bluff native sons.
Admission: Free for all to enjoy!
Details: The event will be kicked off by the American Legion of Honor Post 167. A Veteran's Day celebration will include a special guest speaker from C.A.C.A., as well as the unveiling of a Chinese American Memorial Wall, and the day will conclude with a Congressional Gold Medal installation at Oak Hill Cemetery.
1st Location: Veterans Memorial Hall, 735 Oak Street, Red Bluff, CA 96080
2nd Location: Oak Hill Cemetery, One Cemetery Lane, Red Bluff, CA 96080
Event is part of a complimentary one-year-series of events
Sponsored by the Helen and Joe Chew Foundation in collaboration with the
Chinese American Citizens Alliance and the American Legion of Honor Post 167