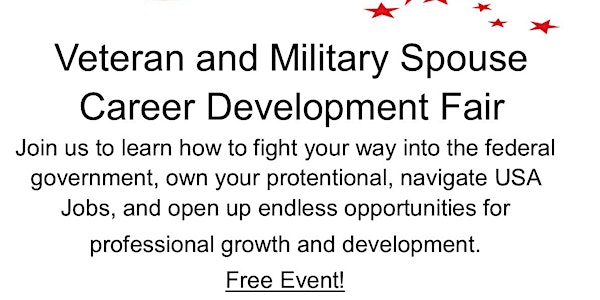 Veteran and Military Spouse Career Development Fair
Career and Development fair for Veterans and Military Spouses!
About this event
Join us to learn how to fight your way into the federal government, own your protentional, navigate USA Jobs, and open up endless opportunities for professional growth and development.
Free Event!