Description
Granite City Grocery presents a Spring-time Farm-To-Table Dinner at the Barre Labor Hall on Friday, May 12th. Featuring fresh, local ingredients from Farmers To You and artisan meats from Vermont Salumi prepared by Chef Stefano Coppola (owner of Morse Block Deli).
"Stefano Coppola is one of the most creative young chefs in Vermont."
-Tom Bivens, former Executive Chef at NECI
Everyone is invited to join us for this community celebration of Spring in our region.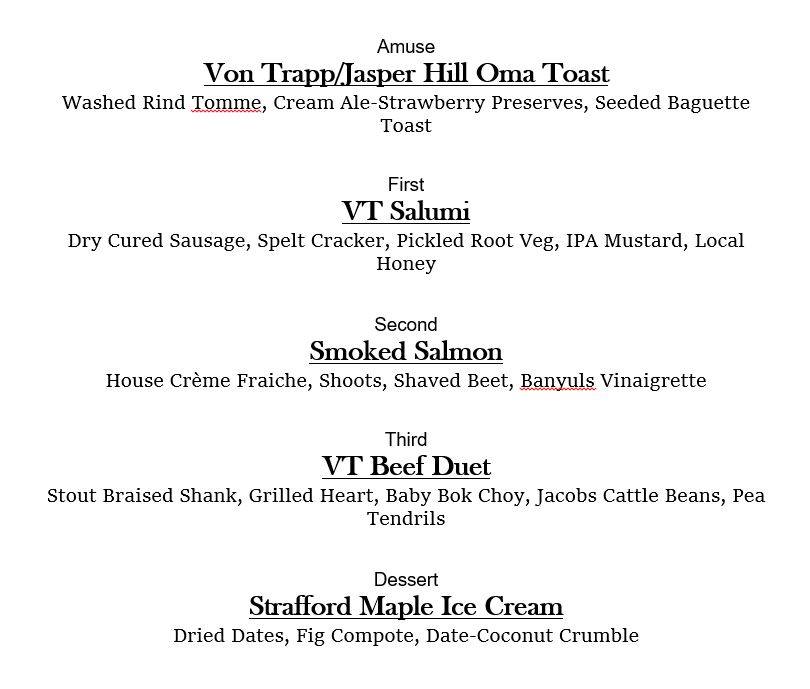 Eventbrite will add a $1.86 handling fee per ticket. Limited seating. Ticket sales end May 9th. Tickets also available at Morse Block Deli.