VERY JERRY XMAS w/ Melvin Seals & JGB NIGHT 1 @ Auburns Foothill Fillmore!
Celebrate a Very Jerry Christmas @ the Historic "Foothill Fillmore" located at the Auburn Odd Fellows Lodge. This is a Family Tradition
About this event
This is the 10th celebration in a row. This annual event always sells out, this year we are doing 2 nights BUT it will be at reduced capacity!! Do not wait -
This truly is a "family tradition" as we gather to celebrate all that is so special to us, family, friends, great musicians and the music we so love by Jerry Garcia & The Grateful Dead
The Odd Fellows (for whom all their proceeds go to Charity) Will be manning the craft beer / full bar - as well as some fun treats (their tamales are getting pretty well known and in high demand!)
** NOTE NEW RESTAURANT JOSEPHINES HAS OPENED BELOW - CHECK THEM OUT - MAKE A RESERVATION!! https://www.josephineauburn.com/
More info and online tickets at www.keepsmilinpromotions.com -
DO NOT CALL THE ODD FELLOWS! if you have to contact someone, email or text Keep Smilin' at auburnscott@aol.com / 530-906-7441 (Monday thru Saturday 9-5 Please)
As always - 21+ (inc. babies) ID Required, No Refunds Unless Cancelled, No Outside Beverages (this will result in getting booted, - the Odd Fellows are fair priced, and it is the law), NO SEATING, this is a dance concert, any seating is prioritized for ADA folks. No Mean People! * No ins & outs, Smoking area opens approx 30 mins after doors
Important Information: We will be following the local/host guidelines at the time of the event. Please consider that there is an inherent risk of exposure to COVID-19 or other infectious diseases in any place where people are present. We cannot ensure or be held liable that the premises are free from contagions. By voluntarily entering and being present at this event, you (and each person in your party) acknowledge and agree to accept complete and sole responsibility for the inherent risk of possible exposure. As official local health guidelines evolve regarding COVID-19 safety protocols, the venue may shift seating configurations and/or increase capacity. All seating is general admission - first come, first served. Ticket prices subject to increase when purchased at the door.
** You may be requested to show Vax or Negative Test docs. !!
VAX or negative test within 72 Hours may be requested - DO NOT ATTEND IF ILL
No Mean People
VISIT www.KEEPSMILINPROMOTIONS.com
FOR MORE!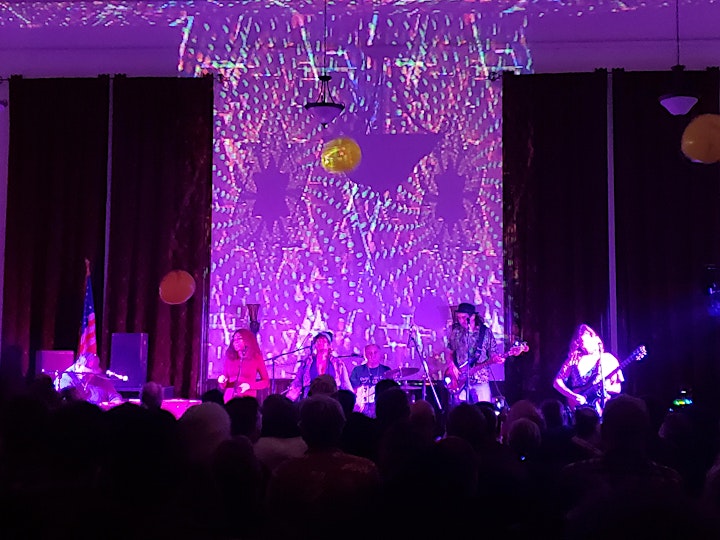 Organizer of VERY JERRY XMAS w/ Melvin Seals & JGB NIGHT 1 @ Auburns Foothill Fillmore!