Sales Have Ended
Ticket sales have ended
Thank you for signing up for our Vertical Training Summer Camp that starts June 13, 2017. Enhance Fitness Studio is dedicated in helping each athlete improve their athletic capabilities so they can have fun and succeed in the sport(s) that they love. On June 13th please come 10 - 12 minutes early before the class/session you registered. It is not required, but recommended to bring your Eventbrite ticket to the first class to help make registration easier. This will help us sign everyone in so we can start on time. All athletes will need to wear athletic workout attire including good gym shoes to do agility and speed work. Enhance Fitness Studio does supply a water fountain and towels. We also sell water for $1. Feel free to bring your own water bottles or sport drinks. We advise that all athletes should not drink any type of energy drink before coming into class. Please feel free to contact me if you have any questions prior at info@EnhanceFitnessStudio.com. As a reminder, we will send out an email a few days before the program starts. Have Fun & Stay Fit! Mike Padua, Jr. www.EnhanceFitnessStudio.com
Sales Have Ended
Ticket sales have ended
Thank you for signing up for our Vertical Training Summer Camp that starts June 13, 2017. Enhance Fitness Studio is dedicated in helping each athlete improve their athletic capabilities so they can have fun and succeed in the sport(s) that they love. On June 13th please come 10 - 12 minutes early before the class/session you registered. It is not required, but recommended to bring your Eventbrite ticket to the first class to help make registration easier. This will help us sign everyone in so we can start on time. All athletes will need to wear athletic workout attire including good gym shoes to do agility and speed work. Enhance Fitness Studio does supply a water fountain and towels. We also sell water for $1. Feel free to bring your own water bottles or sport drinks. We advise that all athletes should not drink any type of energy drink before coming into class. Please feel free to contact me if you have any questions prior at info@EnhanceFitnessStudio.com. As a reminder, we will send out an email a few days before the program starts. Have Fun & Stay Fit! Mike Padua, Jr. www.EnhanceFitnessStudio.com
Description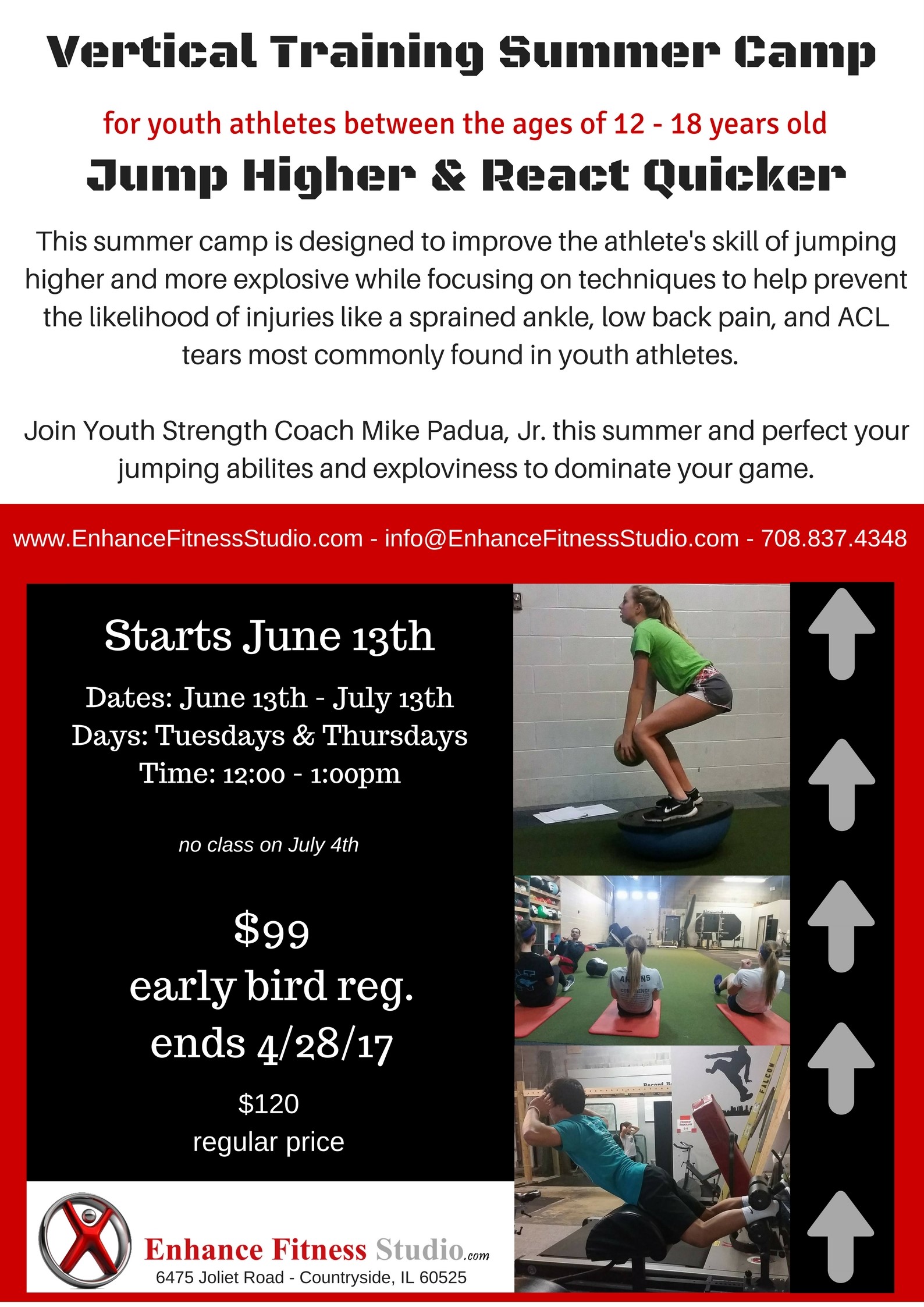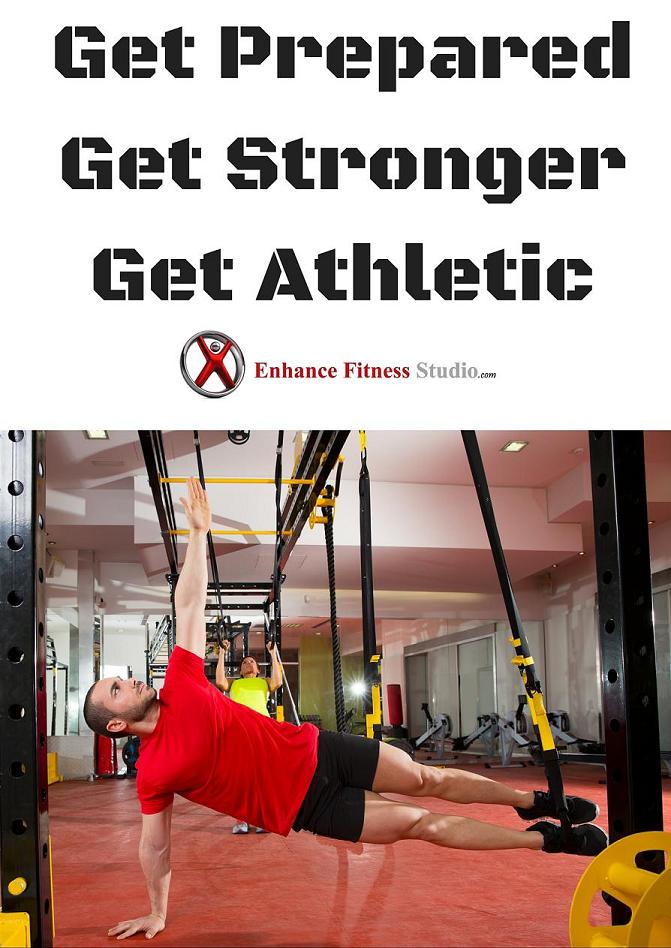 minimum of 6 participants for the program
we can pro-rate the program if you know you will be missing days due to vacations/games/etc. Please provide us with those dates through email (info@EnhaneFitnessStudio.com) after completing the registration within the first 72 hours. After we receive your dates, we will pro-rate the cost.



About Your Coach:
Since he was young, Mike has had a passion for fitness. This led him to earn a Bachelors Degree from De Paul University where he majored in physical education and minored in coaching, and spurs him on to constantly learn and increase his knowledge. Mike has attended several continuing education programs through Harvard, National Exercise and Sports Trainers Association, International Sports Science Association and the International Youth Conditioning Association.
While at De Paul, Mike was a volunteer strength and conditioning coach for several of De Paul's division I athletic teams under the supervision of the former head strength coach Tim Lang. Mike went on to train athletes of all ages and athletic abilities at the Metropolitan Club in Chicago, Five Seasons in Burr Ridge, several suburban park districts, EFS's parent company Enhance Personal Training & Athletic Performance, Inc. which offers in-home personal training and currently at Enhance Fitness Studio in Countryside.
For over ten years Mike has taught, motivated and challenged his clients so they could achieve their personal goals of weight loss, better tone and superior athletic performance. Mike's style of personal training is to encourage and support his clients, and to develop individualized workouts that are scientifically proven and deliver astonishing results. For more of Mike Padua, check out his bio by clicking here.