Description
WrestleMania meets Debate Club
Your hosts Meg Pierson, Zak Martellucci, and Dustin Growick lead a rotating cast of special guest experts in a battle royale of serious—and not so serious—topics. Who will come out on top? Dinosaurs or mammals? Biology or physics? Space or oceans? Chock-full of trivia, games, and prizes, the show will conclude with the answer to an age-old question. The winner is up to you, as audience endorsements and YOUR vote will ultimately determine which team is crowned champion of VERSUS.
THIS MONTH: Big vs. Small!
Doors 9:00pm / Show 9:30pm
Tickets $12 adv / $15 door
21+
This event is mixed seated and standing room. Seats are first-come, first-served.

Repping Big: Devon Collins (@deepfrieddevon) is a biologist and science educator. In the lab, he studies the behavioral pharmacology of opioid drugs. Outside the lab, you can find him baking, running, container gardening, or napping on his sofa with his cat and dog.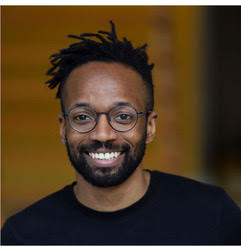 Repping Small: Maryam Zaringhalam (@webmz_) is a molecular biologist who traded in her pipettes for the world of science policy and advocacy. She co-hosts the science policy podcast Science Soapbox, is the DC producer for The Story Collider, and her words have appeared in Slate, Scientific American, and Quartz. Her cat is named Tesla, after Nikola and not Elon Musk's car.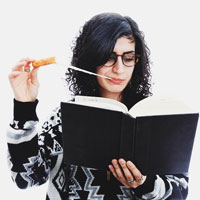 REFUND POLICY: Tickets maybe be refunded up to 24 hours before the event. Within 24 hours we may take exchanges for other events at our discretion. No refunds after the event.