Description
Versatile Leadership
Do you ever sense a misconnect or resistance from those who depend on your leadership?

When we aren't getting the connection we're looking for, it's usually the intangible factors that have us stuck. Whatever the issue, when you sense a misconnect or resistance from others, you can expect poor results. Versatile Leadership is a one day, equine-guided leadership learning experience to help you harness the right energy to gain the trust and confidence of those you lead.
What is Versatile Leadership?
Versatile leaders understand and manage masculine and feminine energy to respond appropriately to the challenge at hand. By growing your Versatility, you strengthen your interpersonal skills and deepen the self-awareness necessary to effectively lead any one. We go well beyond concepts to what it takes to embody credible and trustworthy leadership.
Benefits of Versatile Leadership

Grow an authentic and powerful presence

Build acceptance rather than resistance

Dynamically shift the energy to improve teamwork

Overcome biases and blind spots that hold you back
Equine Learning Lab
By their nature, horses respond to confident, trustworthy leaders. They have a special ability to serve as a mirror for the effectiveness of your leadership and teamwork skills. Humans hide feelings and filter reactions in the work place, especially from leaders. In our workshop, you will have time in an arena with a horse that will provide a mirror to your leadership style in ways you simply can't get from your team or peers.
You can learn more in a single equine session than you can in days or even weeks of traditional training. You'll experience in the moment discoveries and walk away with leadership competencies that will stay with you long after you leave the barn.
Come join us for this amazing adventure with your trainers Patty Beach, Lissa Pohl, and Merill Morse!
To learn more about Equine Assisted Learning (EAL), check out this video and see how EAL is helping shape a new generation of health care providers!
FAQs
Who are the trainers/facilitators?

Lissa Pohl, MS
Lissa is a global expert in somatic intelligence and engagement. She holds a Master's degree in Transformational Leadership Development and is a Master Trainer for the Equine Experiential Education Association (E3A), an international non-profit organization that certifies coaches to facilitate Equine Assisted Learning for corporate clients. At the University of Kentucky, Lissa conducted pioneering research into the effectiveness of Equine Guided Leadership Education to increase emotional intelligence in healthcare professionals and has presented on these subjects at leadership conferences worldwide. She is a horse lover and has ridden and trained horses for over 47 years.

Lissa is visiting us from her home base in Kentucky. We encourage you take advantage of this unique and limited opportunity to work with this Master Trainer here in Boulder, CO.

Patty Beach, MSOD, MCC
Patty holds a Master of Science in Organization Development from Pepperdine University and has earned the acclaimed ICF Master Coach Certification. Her approach evolved over 20 years offering innovative programs and services in the field of leadership and organizational development. Patty has designed leadership and training programs for corporations, non-profits, hospitals, government agencies and major universities. Her work supports leaders from individual contributors to C-Levels to step boldly into their vision and create high performance teams and cultures.
Patty is the world's leading expert on Versatile Leadership and is co-author of the Versatility Factor assessment that measures your balance of masculine and feminine strengths.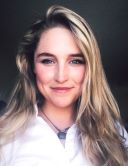 Merill Morse
Merill holds a degree in International Studies and Global Leadership from the University of Wyoming and is the owner of Merill Morse Equicoaching. As an Equicoach, she combines her passion and years of experience training and developing the full potential of horses with her interest in developing leaders. Merill is certifed as an Equine Experiential Corporate Practitioner and with True Lean Systems through the University of Kentucky. Her clientele includes Mastercard, St Louis University, Boeing, startup organizations, healthcare practitioners, and professional life coaches in both the United States and Japan. She has traveled throughout Europe conducting research in the field of Equine Assisted Learning.

How much does the workshop cost?
The cost for the workshop is $450. However, if you sign up before June 1st, we are offering early bird pricing of $375.
What is included in my workshop fee?
Lunch, snacks, beverages, classroom training, arena training, workshop materials, and Versatility Factor Asessment are included in your fee. An optional happy hour will follow the workshop.
Will I be riding?
In our training, there is no riding and no prior experience with horses is necessary. All training will be conducted on the ground in an enclosed arena with several horses and experienced facilitators. We will review safety procedures before entering the arena. While there is no riding, you will tap into your authentic self in a hands-on and supportive training environment.
What should I wear?
Wear comfortable clothes that are not restrictive, but most importantly, wear closed-toed shoes. A hard shoe like a boot is best.
Where do I park?
There is a driveway to the left of the main house that will take you to the horse stables where you will find ample parking.
What is the refund policy?
Guests may request a full refund up to 30 days prior to the event. Up to 14 days before the event, guests may request a 50% refund.
Who may I contact with any questions?

Please call Laura Sprinkle at 251.533.8486 or email her at admin@truenorthprograms.com with any questions.