Event Information
Location
Secret location - to be announced
(45 mins from Ubud)
Bali
Indonesia
Description
Vernal Equinox of the southern hemisphere, when the sun moves south across the celestial equator.
We've been waiting for quite a while for
Claudio PRC
to visit us in the tropics and what synchronicity to have him on this ecliptic & celestial equator intersection! Plus a double
Audiosculpture
treat with Opa,
Sicco Bosscher
=p, alongside other talented friends on the island.
As the earth's equator passes through the center of the Sun, we'll gather on a secret outdoor location, 45 minutes drive from Ubud.
The location's address will be emailed out to ticket holders 24 hours before the event.
Claudio PRC
(
Semantica Records
/
Outis Music
/
Stroboscopic Artefacts
)
Sicco Bosscher
(
Audiosculpture
)
Atika Altar
(
Interstellar
)
::: Tickets (Online sales only!)
$20 + booking fee and includes a welcome drink and a local meal of nasi campur.
* There will be no tickets sold at the door, please purchase them beforehand.
There will be a full bar, fruits and food available on site.
Children below 12 years old enter free with 1 parent-guardian.
No byob, no glass, no dogs.
There are no atms on site, please bring enough cash and what you need for the party.
m a d e i n c o s m o s .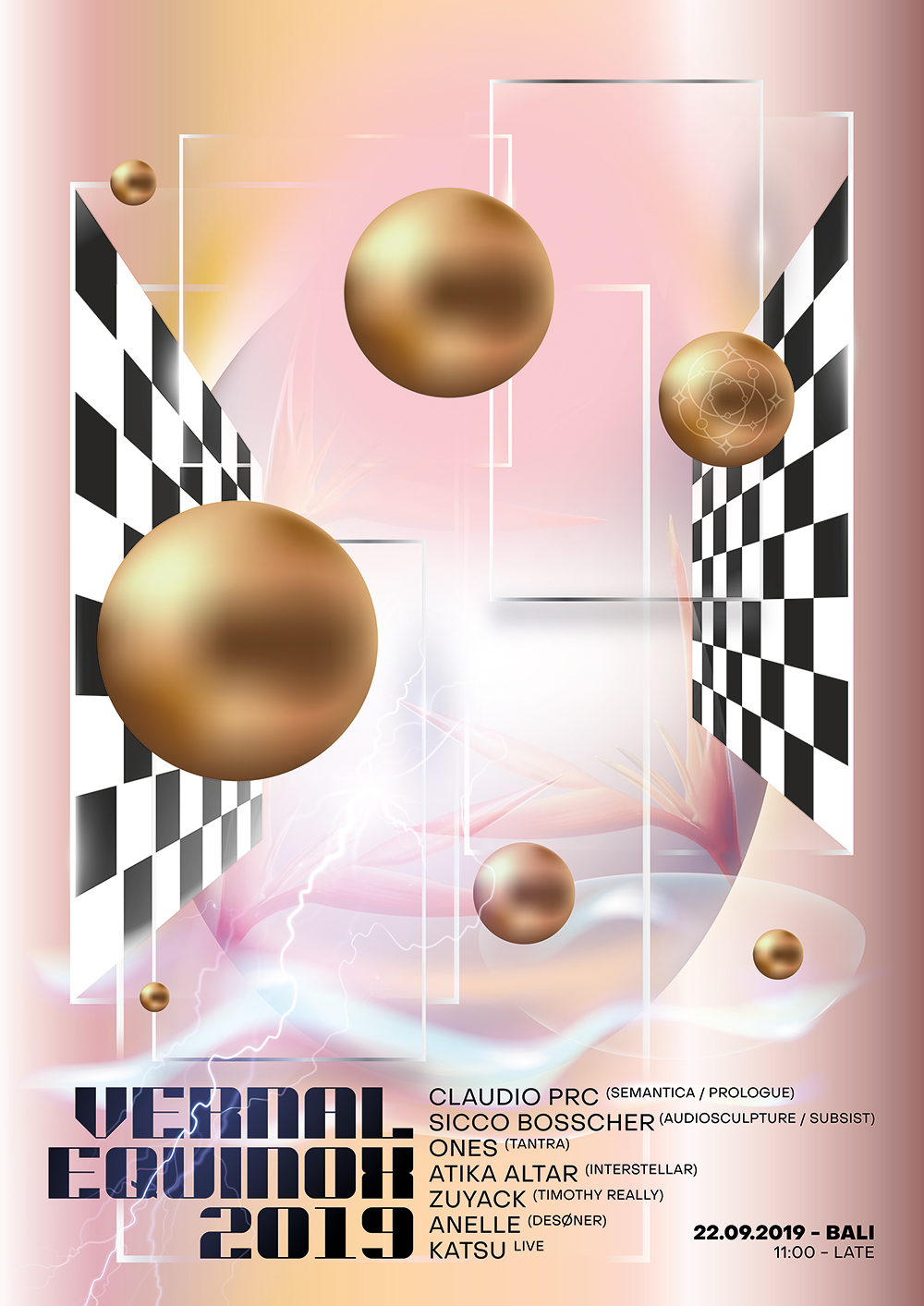 Date and Time
Location
Secret location - to be announced
(45 mins from Ubud)
Bali
Indonesia
Refund Policy