Event Information
Location
von Trapp Brewery Bierhall Restaurant located on the grounds of Trapp Family Lodge
1333 Luce Hill Road
Stowe, VT 05672
Description

Vermont Taste showcases Central Vermont's talented chefs, bakers, brewers, winemakers, distillers, roasters, and creators in their element. Led by a team of passionate professionals from the Vermont food scene with assistance from many partners, hosts, and sponsors including Trapp Family Lodge and von Trapp Brewery Bierhall Restaurant, Vermont Taste offers something for all tastes - with a focus on fun!
Vermont Taste runs May 1-June 30, 2018 raising funds for Copley Hospital's Charitable Care Program.
Check out a new place for a pint, visit your favorite neighborhood hangout, or indulge in a special dining experience. For full details on all Vermont Taste happenings featuring von Trapp Brewing and more opportunities to participate visit www.vermonttaste.org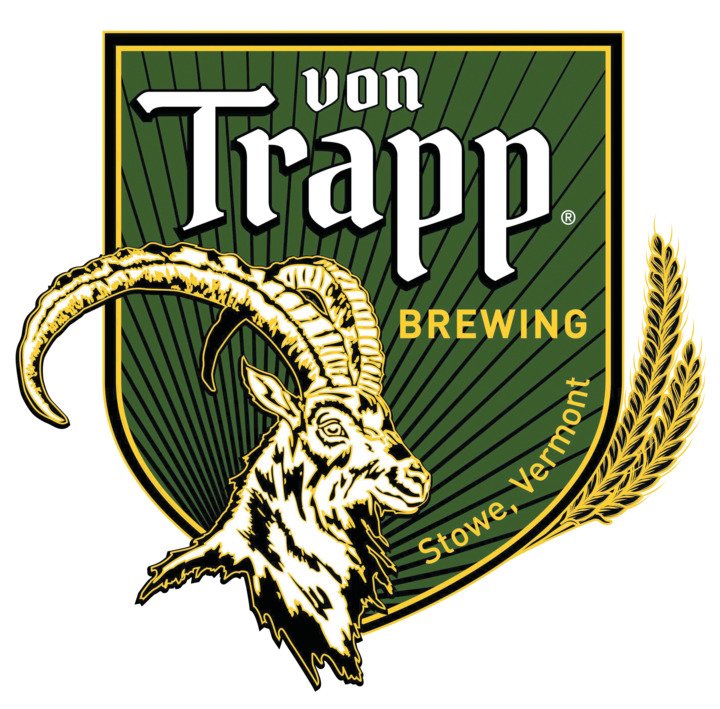 Vermont Taste at vonTrapp Brewing Bierhall Restaurant
Friday, May 25, 2018 6:00pm - 8:00pm
$50 per person - Advance Ticket Required, guests 21+
Includes special private von Trapp Brewing beer tasting on the Observation Deck, Austrian buffet dinner, gratuity and tax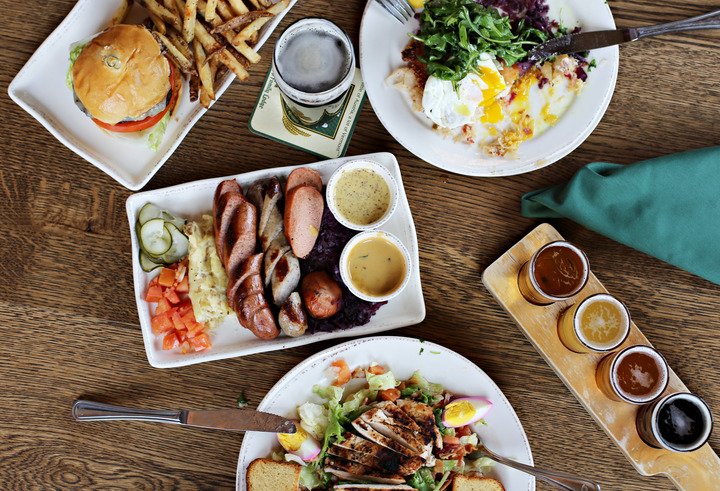 Kick start the Memorial Day Weekend with a special tasting and casual evening filled with Austrian fare at von Trapp Brewing Bierhall Restaurant.
Located on the grounds of Trapp Family Lodge, the von Trapp Brewing Bierhall is a gathering place for friends to enjoy "a little of Austria, a lot of Vermont".
Guest will be welcomed by Johannes von Trapp and the family responsible of one of Stowe's most legendary resorts. Their team hosting our event – Brewmaster JP Williams and Bierhall Managers Jack Pickett and Paul "Archie" Archdeacon - will be there to talk all things beer and food.
Visit one of Stowe's newest restaurants and get a first-hand look at the brewing process and what makes von Trapp Brewing unique in the industry. Enjoy a behind the scenes experience at the von Trapp Brewing facility!
Private beer tasting with the Brewmaster will be followed by a specially created dinner served on the Observation Deck including:

Roasted Asparagus with Bozner Sauce
Assortment of von Trapp Farm Cheeses
Swedish Meatballs with Lingonberry Sauce
Smoked Atlantic Salmon with Potato Parsnip Pancakes
Schnitzels: Eggplant, Chicken, Pork
Scalloped Potatoes
Grilled Marinated Vegetables with Basil Pesto
Codfish Cakes with Remoulade Sauce
Viennese Pastry Selections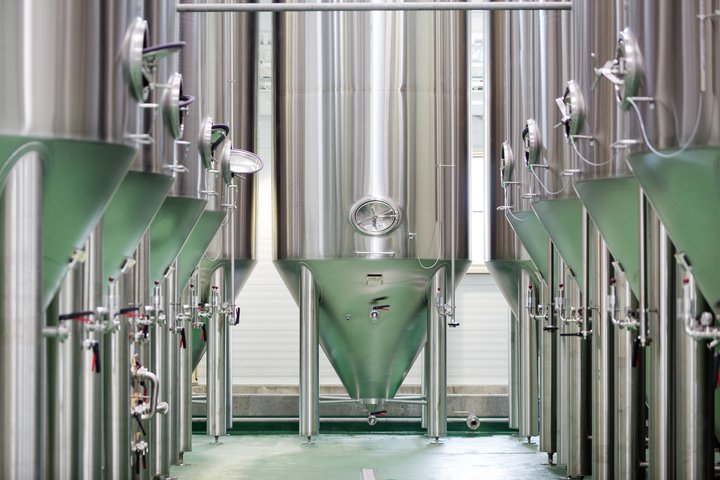 Go behind the scenes and enjoy sampling an array of heavenly libations created on site at von Trapp Brewing. Whether you prefer light or heavy, hoppy or sweet, smooth or bold, you'll find what satisfies your palate. Taste both year round lagers and pilsners as well as seasonal offerings including Kolsch and Double IPA. Learn a bit about the craft and what gives one lager a dry, snapping finish and a spicy, herbal hop aroma. - and other a dry peppery finish. Enjoy a casual evening pairing your favorites with a specially prepared, Austrian inspired meal served on the brewery Observation Deck.
Event ticket includes beer tastings and special buffet including items prepared on the wood-fired Parrilla grill, the showcase feature of the Bierhall. There's no better place to enjoy an early summer evening than Trapp Family Lodge and the Bierhall conveniently situated on the mountain bike trail.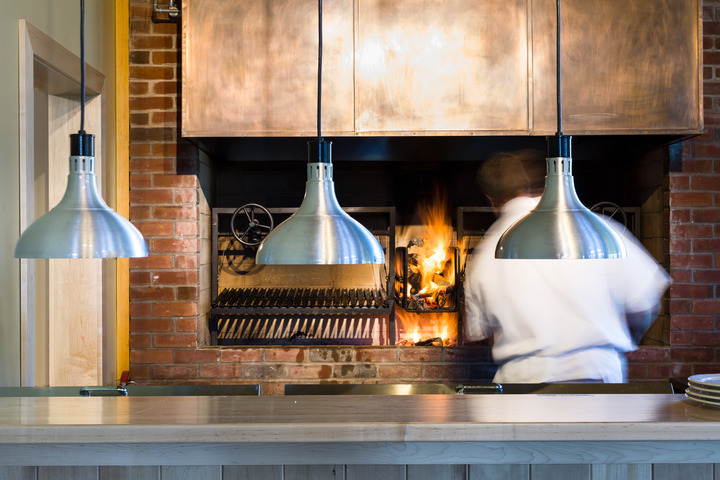 EXCEPTIONAL BEER SINCE 2010
The idea for an on-site brewery began "brewing" in Johannes von Trapp's mind more than a decade ago.
His dream was to produce an American version of the tasty Lager he had enjoyed over the years on his trips to the countryside near his ancestral Austrian home, to serve to guests of the resort.
Johannes' dream became a reality in the spring of 2010, with the opening of von Trapp Brewing on the grounds of his family's unique, four-season resort specializing in European-style accommodations and cuisine, spectacular mountain vistas, upscale amenities, and outdoor activities. Situated on 2,500 acres overlooking the classic New England village of Stowe, Vermont Trapp Family Lodge, Trapp Family Lodge it is the perfect setting for a vacation during any season.
The team at Trapp Family Lodge and von Trapp Brewing are proud to serve our community and to support Copley Hospital's efforts as founding partner and sponosor of Vermont Taste.
Copley Hospital is greatful for the support of its entire circle of founding sponsors of Vermont Taste in 2018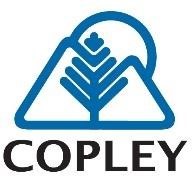 Vermont Taste supports Copley Hospital's Charitable Care program. Last year this fund enabled our not-for- profit community hospital to provide free or discounted care covering 2,300 visits. With your help, we can serve more of our neighbors in need. Information about Copley's Charitable Care Program is available at copleyvt.org.
craft beer vermont austrian dinner brewer stowe vermont pilsner lager ale kolsch ipa trapp family lodge von trapp brewing
craft beer vermont austrian dinner brewer stowe vermont pilsner lager ale kolsch ipa trapp family lodge von trapp brewing
craft beer vermont austrian dinner brewer stowe vermont pilsner lager ale kolsch ipa trapp family lodge von trapp brewing
craft beer vermont austrian dinner brewer stowe vermont pilsner lager ale kolsch ipa trapp family lodge von trapp brewing
craft beer vermont austrian dinner brewer stowe vermont pilsner lager ale kolsch ipa trapp family lodge von trapp brewing
craft beer vermont austrian dinner brewer stowe vermont pilsner lager ale kolsch ipa trapp family lodge von trapp brewing craft beer vermont austrian dinner brewer stowe vermont pilsner lager ale kolsch ipa trapp family lodge von trapp brewing craft beer vermont austrian dinner brewer stowe vermont pilsner lager ale kolsch ipa trapp family lodge von trapp brewing craft beer vermont austrian dinner brewer stowe vermont pilsner lager ale kolsch ipa trapp family lodge von trapp brewing craft beer vermont austrian dinner brewer stowe vermont pilsner lager ale kolsch ipa trapp family lodge von trapp brewing
craft beer vermont austrian dinner brewer stowe vermont pilsner lager ale kolsch ipa trapp family lodge von trapp brewing craft beer vermont austrian dinner brewer stowe vermont pilsner lager ale kolsch ipa trapp family lodge von trapp brewing craft beer vermont austrian dinner brewer stowe vermont pilsner lager ale kolsch ipa trapp family lodge von trapp brewing craft beer vermont austrian dinner brewer stowe vermont pilsner lager ale kolsch ipa trapp family lodge von trapp brewing craft beer vermont austrian dinner brewer stowe vermont pilsner lager ale kolsch ipa trapp family lodge von trapp brewing craft beer vermont austrian dinner brewer stowe vermont pilsner lager ale kolsch ipa trapp family lodge von trapp brewing craft beer vermont austrian dinner brewer stowe vermont pilsner lager ale kolsch ipa trapp family lodge von trapp brewing bike trail burlington vermont montreal waterbury vermont morrisville vermont jeffersonville vermont bike trail burlington vermont montreal waterbury vermont morrisville vermont jeffersonville vermont bike trail burlington vermont montreal waterbury vermont morrisville vermont jeffersonville vermont bike trail burlington vermont montreal waterbury vermont morrisville vermont jeffersonville vermont bike trail burlington vermont montreal waterbury vermont morrisville vermont jeffersonville vermont bike trail burlington vermont montreal waterbury vermont morrisville vermont jeffersonville vermont bike trail burlington vermont montreal waterbury vermont morrisville vermont jeffersonville vermont bike trail burlington vermont montreal waterbury vermont morrisville vermont jeffersonville vermont bike trail burlington vermont montreal waterbury vermont morrisville vermont jeffersonville vermont bike trail burlington vermont montreal waterbury vermont morrisville vermont jeffersonville vermont bike trail burlington vermont montreal waterbury vermont morrisville vermont jeffersonville vermont vbike trail burlington vermont montreal waterbury vermont morrisville vermont jeffersonville vermont bike trail burlington vermont montreal waterbury vermont morrisville vermont jeffersonville vermont bike trail burlington vermont montreal waterbury vermont morrisville vermont jeffersonville vermont

Date and Time
Location
von Trapp Brewery Bierhall Restaurant located on the grounds of Trapp Family Lodge
1333 Luce Hill Road
Stowe, VT 05672
Refund Policy