Description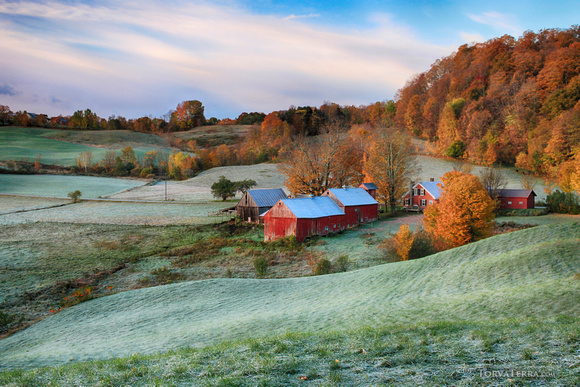 Special Fall Foliage Workshop
Torva Terra offers a unique instructional road trip style tour of Vermont in gorgeous fall color. In 2016 Torva Terra workshop leader Kate spent the peak fall season scouting Vermont for the best photographic locations. The spots that we have selected are simply breathtaking! Locations will have a wide range of landscapes from serene reflecting lakes, mountain views, lush forests, rustic barns and more. Several of the locations are off the beaten path "hidden gems." This is a trip for the photographer who wants to create a high end portfolio of colorful foliage photographs at hand picked scenic locations. This is a workshop, so not only will you be guided to the locations but the sessions will also be educational. This workshop is for any skill level photographer.
Topics will include: long exposure photography, proper filter use, dynamic compositions, storytelling with imagery, macro skills and more!
Participants are encouraged to bring a sturdy tripod, wide angle lens as well as a telephoto lens. With filters a circular polarizer is a must have. For best results we also recommend these filters: neutral density, graduated ND and a reverse GND kit.
---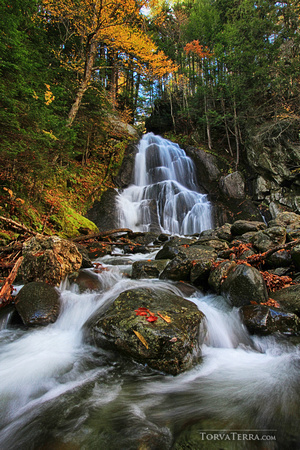 Workshop Details
Two Day Weekend Photography Workshop:
What is included: Two full days of instructional photography sessions at hand picked locations in Vermont.
What is not included: Transportation to and during the workshop, meals and other items of a personal nature. Lodging is not included in this trip as the options vary widely, there are B&Bs, hotels and motels depending on your preference. Some guests prefer to camp in one of the nearby State Parks, which is fun in the beautiful fall color. Hotels book up very quickly in the fall season.

What to bring: DSLR camera, tripod, telephoto lens, wide angle lens, macro lens, filters (circular polarizing neutral density, graduated ND and a reverse GND kit), extra batteries and lots of memory cards, as well as sunscreen and any other items of a personal nature. A laptop or tablet with transfer cable or card reader is also recommended to review your images at dinner.
---
For more workshop details and images:
https://torvaterra.zenfolio.com/vermont-fall-color-workshop
---
This is a rain or shine event. Details including itinerary may change up to and during the trip as we make use of weather and lighting conditions.