Actions and Detail Panel
Verizon Fios Launch Party
Wed, December 21, 2016, 6:00 PM – 8:00 PM EST
Description
Join some of Boston's best new companies in welcoming Fios to Boston! Enjoy samples, drinks, giveaways and more. Sounds by Spinner Music Productions.
By registering for this event, you will get an exclusive gift bag from Fios.
Check out some of the amazing companies that will be on-site!
Dig Inn serves seasonal American food, mostly vegetables, sourced from our growing community of farmers and partners.
FoMu is dedicated to making sweet treats that are food-focused and earth inspired. Their products are 100% plant-based, kosher pareve, and allergy-friendly. FoMu's ice creams, toppings, and baked goods are made from scratch in their kitchen just outside of Boston.
Juice Press is on a mission to create the most trusted nutrition and wellness brand on the planet. Founded in 2010 with the vision of bringing a healthier, more transparent lifestyle platform to the market, Juice Press offers an expansive organic product line as well as a variety of lifestyle resources. In six short years, Juice Press has opened more than 55+ retail stores and is now recognized as the premiere organic, grab and go health food provider.
Back Bay Watch Company is a collection of Boston centric men's and women's watches that capitalize on the classic look and feel of the city. Inspired by the well-known style of the historic Back Bay, with blocks of brownstones, recognizable gold domes, and cozy neighborhoods, each Back Bay watch is intended to represent the city's staple features that will never go out of style.
Brunches of Boston was born with the intention of providing honest brunch reviews at restaurants throughout the city. Providing customizable brunch recommendations, Brunches of Boston further promotes brunch culture by hosting events throughout the city. They pair with local businesses and restaurants to create awesome brunch events like Brunch Fit™, Beauty Brunch, Boozy Brunch, Brunch for Dinner and many more.
Sailormade's essence is their collective connection to the water. Whether you're into SUP, kite boarding, sailing, kayaking, swimming or just sitting on the beach staring out at the sea, you know water is part of your DNA. It's the place that takes you exactly as you are but always leaves you somehow changed…for the better. Couple that with a love of great design and you have our current collection of wristwear, belts, and necklaces.
Skint Wallet is designed to carry cash and cards in comfort without the bulk of a traditional wallet. Crafted from high quality stretch fabric, whether at work or play, Skint Wallet is all you need to move your money.
Doves and Figs award winning jams, chutneys, and fruit mustards are hand-made from locally-gathered fresh fruits.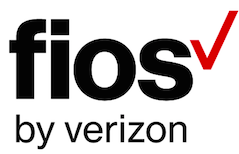 Date: Wednesday, Dec. 21
Time: 6-8pm
Location: Verizon | 745 Boylston Street