Description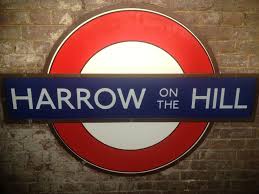 Good Honest Friends,
Here we are, into July already. How 2017 is flying by!!
It is with great pleasure that we would like to invite you to the Harrow Property Meetup on Tuesday 25 July for a 6:30pm start.
Sourcing Made Simple
Sometimes getting started in property can be a difficult process. Sarah Poynton-Ryan started out in property back in 2015 with little or no money to start with. Since then she has worked on sourcing both rent to rent opportunities and development opportunities for investors.
Sar
ah is going to share with us in a very concise and simple format her blueprint for finding both rent to rent & development opportunities, how to deal with landlords / vendors and how to qualify investors. All this part time whilst also holding down a job!!
So perhaps you may be looking at where to start and in need of simple instruction on how to get going and earning from property.
The event takes places upstairs at The Trinity Pub - a few minutes walk from Harrow on the Hill train / tube station. There is also ample parking available in the nearby Saint Anne's Shopping Centre car park (Car park entry until 7pm, but access for leaving is 24hr) which is minutes away. For further information on the venue please do visit -
Feel free to come nice and early for a quiet chat with the hosts so we can really understand how to help you........
Our promise to you is simple -
- An area specific event
- Great opportunities to network and showcase your business
- A chance to see what opportunities might be in your area
- Help in finding a strategy to take advantage of those opportunities
- A network of like minded people to help support each other & share information.
- Absolutely no gimmicks, "get rich quick schemes", course selling, mindset chatter (we are not qualified healthcare professionals) or other such nonsense
Looking forward to seeing you on the evening,
Mark & Roger