Description

Verge started more than 7 years ago in the back room of a bar in the Broad Ripple neighborhood of Indianapolis. It just feels right that our biggest and most exciting pitch event yet will be hosted at one of the most historic venues in Broad Ripple.
We are so excited to announce our biggest event of the year. Join us Thursday July 27th at The Vogue!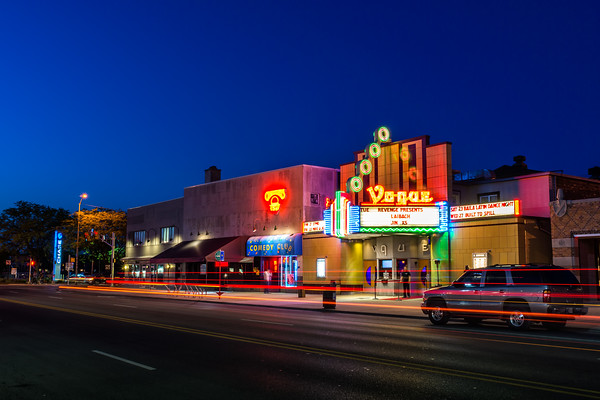 PITCH NIGHT, SHARK-TANK STYLE
If you've never experienced a Verge pitch, now's your opportunity to catch 3 of the most exciting companies in the Midwest. Each startup will have just 5 minutes on stage to pitch their startup—no exceptions. It's sort of like the hit TV show Shark Tank, but without the ego and show biz.
THE "SHARKS"
---
The founders will have 5 minutes of Q&A from our panel of investors and entrepreneurs after each pitch, when you'll get to learn exactly how investors think and how the founders respond on the fly. Our "sharks" bring diverse backgrounds and perspectives, which is sure to make for interesting questions and discussion...
Shark #1: Scott McCorkle | Technology Investor and Advisor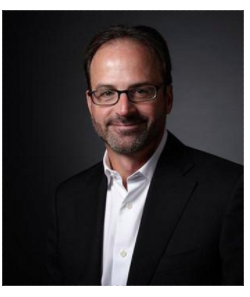 Scott McCorkle serves as an Executive in Residence at High Alpha.
Chief Executive Officer of Marketing Cloud at Salesforce since June 2014 until August 1, 2016.

Previously, McCorkle served as Chief Operating Officer of ExactTarget. He was responsible for ExactTarget's product development and management efforts, including the technology and infrastructure required to deliver ExactTarget's on-demand service to its customers.

Prior to his roles at Salesforce, McCorkle was the co-founder and president of Mezzia, Inc., a planning and budgeting software company that was acquired by VFA, Inc. in 2006, and a vice president of the CRM Product Group at IBM. He was also a vice president at Software Artistry.
Shark #2: Alicia
Syrett | Founder & CEO of Pantegrion Capital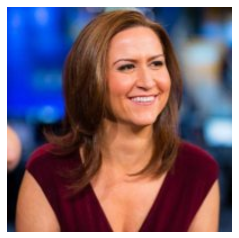 Alicia Syrett is the Founder and CEO of Pantegrion Capital, an angel investment vehicle focused on seed and early stage investments.
She currently serves on the Board of Directors of New York Angels, Everwaters, Enerknol, and HeTexted, and is a member of WomenCorporateDirectors.

She is a recurring panelist on CNBC's Power Pitch and MSNBC's Your Business, a Contributor for Inc. magazine, an Instructor for Steve Blank's Lean Launchpad course at Columbia University.

Ms. Syrett was named as one of the "25 Angel Investors in New York You Need to Know" by AlleyWatch, one of Wharton's "40 Under 40" young alumni by Wharton Magazine, and one of Virgin's "Five Next Generation Leaders Emerging from Tech."

She has been featured in Forbes, TechCrunch, Inc., The Huffington Post, Mashable, Entrepreneur, NPR's Marketplace, and USA Today.

She has also appeared on CNBC's Make Me A Millionaire Inventor and Cash Crowd, Nightly Business Report (NBR) on PBS, and Fox Business's Risk & Reward. She wrote a Guide for Entrepreneurs for #MentHERnyc, an event she co-founded, and also founded The Point 25 Initiative.
Shark #3: Don Aquilano | Managing Director Allos Ventures

Don co-founded Allos Ventures in 2010.
Don first moved into the venture capital world with the Fox Group in New York, where he participated in the early funding of companies including WebMD.

He became the sole managing director four months later, upon the departure of the founding managing director of Gazelle Ventures. Gazzelle is ranked in the top 10% of venture funds nationally.

Don participated in all of the firm's successful investments, including Rubicon Technology, a Russell 2000 company, where he serves as executive chairman

Before Gazzelle, Don joined Blue Chip as a managing director, where he managed investments in software and services companies Aprimo and Knowlagent.
Shark #4
Leslie Jump |

Founder & CEO at Startup Angels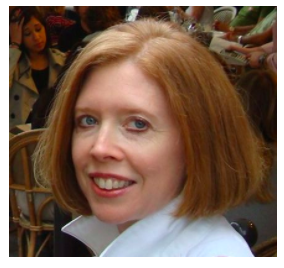 Leslie has over twenty-five years experience building, advising and investing in new companies, products and brands, in the US and across the globe.
She is the Founder and CEO of Startup Angels, a platform to inspire and enable new startup investors around the world.

Prior to that, she was a Partner in Sawari Ventures, LLC, a Cairo-based early stage venture capital firm investing in entrepreneurs across the Middle East/North Africa.

She continues as an advisor to Flat6Labs, Sawari Ventures' dedicated startup accelerator for seed stage investments.

She has served on the Board of UP Global, a network of entrepreneurs and startup community leaders, and Ubongo, a social enterprise that creates interactive edutainment for kids in Africa.
3 PRESENTING ENTREPRENEURS AND THEIR TECH COMPANIES
---

We've got a killer group of presenting entrepreneurs for you this month. Check these high-growth tech companies:
BoxFox: is a B2B marketplace that hosts surplus inventory auctions for independent retailers to sell excess inventory to a network of authorized buyers. Chapter: Indianapolis

Astronomer: is a data engineering platform that collects, processes and unifies enterprise data so you can get straight to analytics, data science and insights. Chapter: Cincinnati

Our third presenter will be announced at the event. You don't want to miss this!
OUR HOST FOR THE NIGHT
---
Max Yoder | CEO & Co-Founder of Lessonly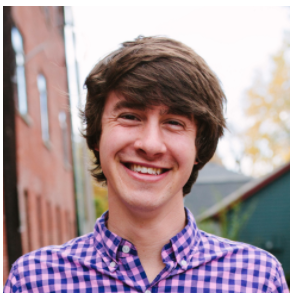 Max Yoder is co-founder and CEO of Lessonly, the modern learning software. Lessonly helps thousands of teams turn work knowledge into searchable and assignable step-by-step lessons. The company's hallmark clients include General Electric, TripAdvisor, NBC News and MSNBC.

In 2017, Entrepreneur magazine named Lessonly the third best culture in America in the small business category, praising the company for its transparent communication style, inspiring leadership, and focus on employee health.
THE AGENDA
---
As always, there will be plenty of time to connect with our growing community. Here's the agenda:
5:30 — Doors open: general networking
6:00 — Pitches from 3 fast-growing Midwest companies
7:00 PM — General networking and Open House with The Vogue
9:00 PM — Go out and celebrate
LOCAL FOOD AND DRINK
---
Do you think we'd let you go hungry? No way!
Think we would let you go hungry? We got you. Get your full from our great local partners at Nameless Catering, with their tasty eats! We are going to have access to the Vogue's fully stocked bar, this will be a cash bar and a +21 event!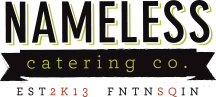 This is going to be huge! But tickets won't last...RSVP to reserve your spot now.


MADE POSSIBLE BY OUR AMAZING PARTNERS: