Description
What are the biggest opportunities for entrepreneurs, investors, and talent building their companies in North Carolina right now? And how can we seize this moment to make the biggest impact for our teams, for ourselves, and—most importantly—for our community? Come learn, grow, and connect with North Carolina's tech community.
Join us for Verge Pitch Night at The Nest in downtown Raleigh on Thursday, June 8th at 6:30 PM
ABOUT THE SPACE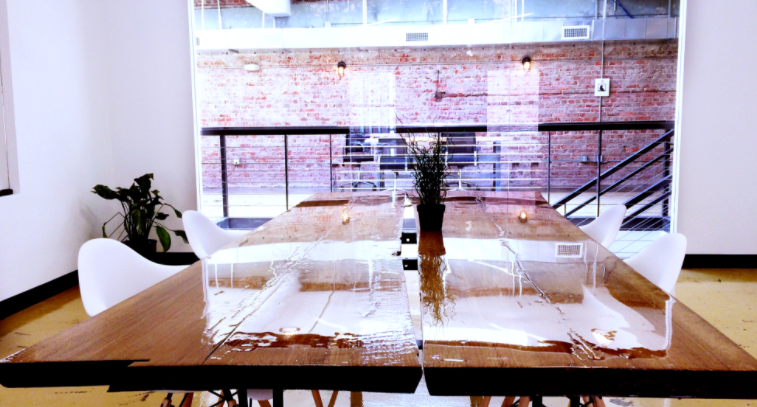 The Nest is a workplace for creators in downtown Raleigh. Startups, agencies, freelancers, developers, engineers, and artists all call the Nest home. Their goal is to create an open community of creative thinkers that can work comfortably in a beautiful and intimate space.
But that space is limited (and so are tickets) so be sure to grab your ticket now!


PITCH NIGHT, SHARK-TANK STYLE
If you've never experienced a Verge pitch, now's your opportunity to catch 3 of the most exciting companies in the Carolinas. Each startup will have just 5 minutes on stage to pitch their startup—no exceptions. Think of it like Shark Tank (but a lot more real and with a community feel).
3 PRESENTING ENTREPRENEURS AND THEIR TECH COMPANIES
---
We've got a killer group of presenting entrepreneurs for you this month. Check these high-growth tech companies:

PercisionHawk: an enterprise drone platform for better business intelligence.

Pendo: a data-driven platform that helps companies deliver great product experience.

WedPics: a fun and easy way for the wedding party and guests to share their photos and videos in a personalized album
Take some time to learn about each of these companies, but don't miss your chance to grab a ticket. Capacity is limited to the first 60 who register. Get your ticket now!
THE SHARKS
---
The founders will have 5 minutes of Q&A from our panel of "sharks" after each pitch, when you'll get to learn exactly how investors think and how the entrepreneurs respond on the fly. Our sharks bring diverse backgrounds and perspectives, which is sure to make for interesteing questions and discussion...
Shark #1: David Gardner | Fund Manager, Entrepreneur, Writer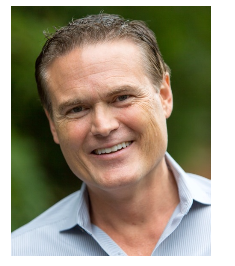 David Gardner is a serial entrepreneur, writer, adviser, and early-stage venture capitalist with nearly thirty years of experience in creating, building and investing in startups. Before founding Cofounders Capital, a $12M early-stage seed fund, he was North Carolina's most active and involved angel investor. As an adviser, Gardner spends his time working as an unpaid coach and mentor to startup companies and managing his free startup accelerator in Cary, NC.
Shark #2 Stephen Clossick | Fund Manager
at Triangle Angel Partners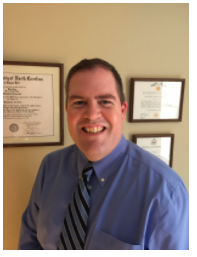 Stephen Clossick is the Fund Manager of Triangle Angel Partners (TAP), which has two angel investment funds based in Research Triangle Park, NC. TAP I started in 2011, and the second fund kicked off in September of 2015, which is when Stephen came on board to manage TAP. TAP II has more than 80 members and $4M in committed capital with which to make Seed and Series A investments in technology companies based in North Carolina or nearby. Fund II already has 7 portfolio companies. The first fund had capital of about $2.7M and 9 portfolio companies.
Shark #3 Todd Lewis |
Creator and Chair, All Things Open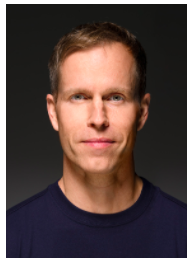 Todd has created some of the leading open source technology events in the United States over the last decade, including All Things Open, the largest on the U.S. east coast with more than 3,000 attendees expected in 2017 from all over the world.
HOST: Matt Hunckler | Founder of Verge ®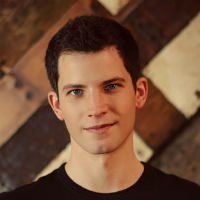 Matt has grown Verge into a community of more than 8,000 tech entrepreneurs, developers and investors building high-growth tech ventures in areas outside of Silicon Valley. Matt has also led successful teams with his own ventures, as well as Inc. 500 companies and venture-funded tech startups. He was named and Entrepreneur to Watch by Under 30 CEO and an IBJ Forty Under 40 Honoree for his entrepreneurial endeavors.


THE AGENDA

---
As always, there will be plenty of time to connect with our growing community. Here's the agenda:
6:30 — Doors open: General networking
7:00 — Pitches from 3 scaling North Carolina companies
7:30 PM — General networking and Open House with The Nest
8:30 PM — Doors close: Go home with new inspiration, ideas, and connections
Thank you to our amazing parter at Attended Events, who have made this possible: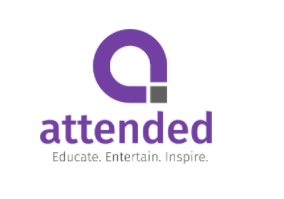 LOCAL FOOD AND DRINK
---
Do you think we'd let you go hungry? No way!
We will have local craft beer and tasty eats throughout the event!
You'll want to be at this one, and space is limited to the first 60 who RSVP. So don't wait! Get your ticket now.