Description
Raising Earth Consciousness
A Verbum Session at Onedome
Please join us for the inaugural Verbum Sessions monthly gathering at the beautiful new Onedome venue in San Francisco. Hosted by Michael Gosney, this edition of the salon-style conclave features leaders in plant medicines and environmental initiatives exploring Earth Consciousness* (see below) and what it inspires and implies for our work in technology and community.
The evening's deep dive into this vital realm will be enhanced with the Elixarts Bar superfood elixirs and Aslan Dub System's spirited grooves, in the inspirational setting of The Unreal Garden mixed reality exhibit.
The event is free, with discounted tickets ($25 vs. reg. $33) for The Unreal Garden experience available to registered attendees. (Sign up for your slot when you arrive at the venue.)
SCHEDULE
7:00 connection zone - meet, enjoy mood-enhancing elixirs, settle in
8:00 presentations/discussion
9:30 reality mixer - open salon with midtempo music
11:00 fin


PRESENTERS
Allan Badiner
Writer/editor on consciousness (books Zig Zag Zen, Mindfulness in the Marketplace, Dharma Gaia,and contributing editor to TriCycle others), and an environmental activist (board member Rainforest Action Network, Project CBD)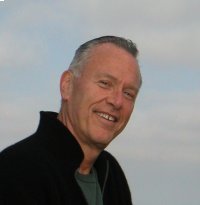 Kat Conour, MA, RYT-500
Therapist, consultant, conflict mediator, and event producer leveraging personal and collective transformation through the intersections of psychology, psychedelics, time-tested wisdom traditions, and social/environmental change movements.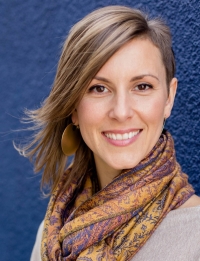 Annie Oak
Founder of the Women's Visionary Congress and co-founder of Take 3 Presents which produces immersive transformative art events.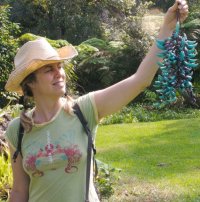 Rak Razam
Writer, film producer and culture maker, bridging the worlds of shamanism, consciousness and popular culture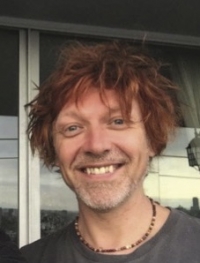 .
Michael Gosney - Host, moderator
Publisher, digital media pioneer, event producer, regenerative culture leader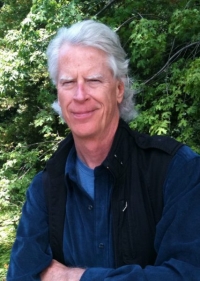 EVENING SOUNDTRACK
Jef Stott/Aslan Dub System (World Is Sound)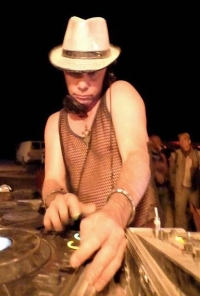 FREE EVENT
Special Discount for registered attendees for The Unreal Garden experience - $25 (reg $33) Sign up for your timeslot at the event, or reserve your spot in advance HERE!
About The Unreal Garden
The Unreal Garden is a mixed reality art experience where the content comes to life around you and by you. Featuring the work of a visionary group of world-class artists, and created by a team of technologists, innovators and storytellers, The Unreal Garden merges multiple layers of perception to spark your imagination and engage your senses with a truly unreal experience like you've never had before.
*Considering "Earth Consciousness" and the Technology Community
There would appear to be two sides to the Earth Consciousness equation:
1) our consciousness of the biosphere and the relationship between our human civilization and its systems
2) our connection with the consciousness of the Earth itself through its many channels of interaction, including her plant teachers
It seems increasingly evident that Now is the Time—a critical moment on the Anthropocene timeline—to leverage the overarching vision and tools afforded by our understanding of Earth Sciences and the wisdom provided by traditional indigenous cultures. Our top scientists are giving us a whole system perspective on our impacts and remedies, and our entrepreneurs and visionaries are taking action. Countless promising initiatives are emerging. Our guides and healers are helping us learn from the plant teachers, and from indigenous wisdom. We know that by changing our habits and activating solutions, we can regenerate the planet. And by changing our hearts and spreading compassion, we can heal a fractured humanity.
So, in the light of all that needs to be done within ourselves and with the biosphere, what is true role of technology? An industry that only sees the birth of "Unicorns" as its ultimate purpose is not going to cut it. We are counting on the new leaders in tech to get with real Reality, disrupt the complacency and culture of distraction and mis-truths and help us, as Buckminster Fuller put it " Make the world work for 100% of humanity in the shortest possible time through spontaneous cooperation without ecological offense or the disadvantage of anyone." This is a species-level imperative.
About the Verbum Sessions Series
From the dawn of the digital media age in the mid-1980s through the late 90s, Verbum magazine, books, CD-ROMs and Digital Be-In events inspired industry pioneers through example and education as the new tools and systems that ultimately led to the World Wide Web were developed. Creativity and meaningful content were showcased in many ways through these years, along with ongoing critiques of the technology and its potential for bringing both light and darkness to the broader culture. The Verbum Sessions pick up on this tradition by showcasing and exploring the true human potential of today's technology innovations with expert presenters and attendees going deep with dialogue meant to inspire action.
Verbum magazine 1987-1991
Verbum issues on Internet Archive
Gratitude to Synergetic Press - for the inspiration and discounted "Books to Regenerate People and Planet" for event attendees.
About Onedome Global
Onedome is a community space in downtown San Francisco that blends augmented reality, projections, soundscapes, immersive/interactive art pieces, delicious raw foods, non-alcoholic elixirs and comfortable hang space. Experience their latest exhibit - The Unreal Garden