Description
From the Producers of: "40 & Under: What Do You Want to See in Boston?" comes a follow up event...
Venus meets Mars: Boston Black Millennials Dialogue on Love
Love is... So many things to us, so what is "Black Love"?
Black Love /'blak lev/ 1. An intense feeling of deep affection between two people of African descent. 2. Suspected to be non-existent due to the faulty perception of black families in popular culture. 3. Scientific: original family, ones from which all life was created or evolved.
We will have a open dialogue on black love (however defined), previous barriers to it, and ways to build it as millenials in Boston. Some conversation will be facilitated, and participation is strongly encouraged. This isn't exclusive to singles or couples, it is for folks that want to contribute to defining black love in our community.
performance by "Risha the Poet"
Selective Audience (subject to approval), Register via Eventbrite $10 (no admission at door)
Questions and/or Concerns: email Matt at mistah.parker@gmail.com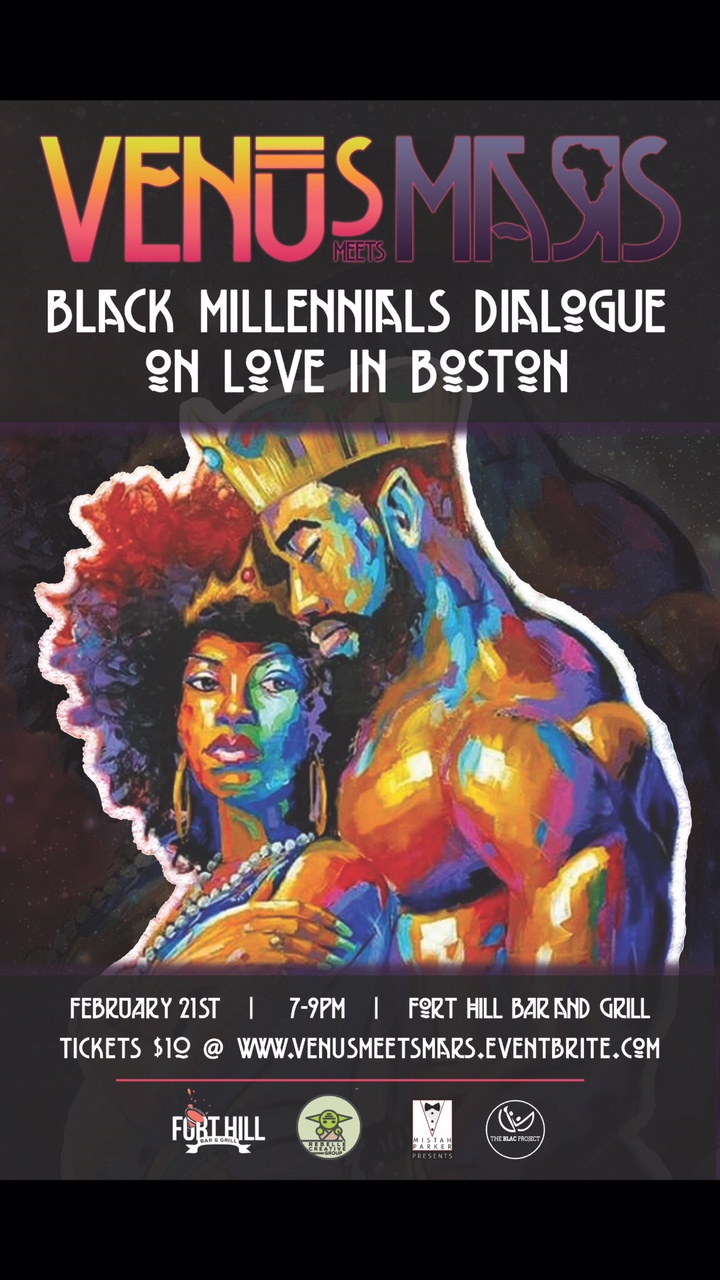 Flyer by: Rebelle Creative Group