@Venture Series 13: Investing Food Tech Future

Tuesday, June 27, 2017 from 6:00 PM to 9:00 PM (PDT)
Event Details
@Venture Series 13: Investing Food Tech Future
The investment favorite of the moment comes and goes like the ebbs and flow of innovation.  Fintech, Legaltech, and even Weedtech has gone by like flavor of the month.  Can FoodTech survive this cyclicality?  After all, food and food consumption occupies a big part of our lives, and the food industry is a large percentage of the GDP.  From food delivery to snacks, companies like DeliveryHero, Blue Apron, Instacart, FoodPanda, and NatureBox have all had major funding and to varying degrees of success.  But, there is also an ongoing innovative undercurrent in the Food Tech arena pertaining to food technology, novel ingredients, smart appliances, and new ways to grow food.  In our health-conscious lives, food takes a prominent place.  And food tech innovations is followed closely by many investors and consumers alike. 

CSPA welcomes your attendance to this event with this interesting and most relevant topic to our body and health. 
Pitching Startup
Tu-Hien Le, Presenter
Chris Hanson, CEO Founder of Aromyx
Anthony Ortiz, CEO Founder of Fitly
Wilfred Wong, CEO of Let's Hub
Can Algul, CEO of PubInno
Timothy Chen, CEO of Sereneti
Dean Liu, Corporate analyst/Presenter of Gliding-Eagle
Naeem Zafar, CEO Founder of Telesense 

Chaeyoung Shin, co-founder and CTO of Sugarlogix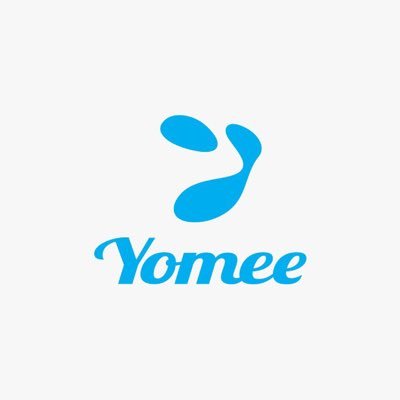 Yomee makes yogurt at home.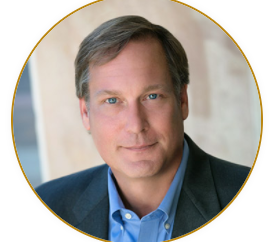 | | |
| --- | --- |
| Aromyx, the company that digitizes scent and taste.  | Chris Hason, the CEO and board membor of Aromyx. |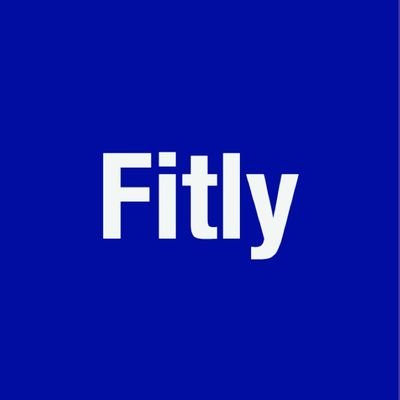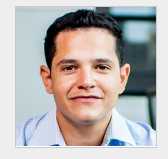 | | |
| --- | --- |
| Fitly is a smart, two dimensional digital health app.   Anthony, CEO of Fitly      | |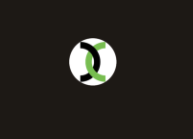 Using AI to transform how you receive food orders, manage deliveries.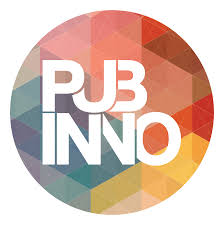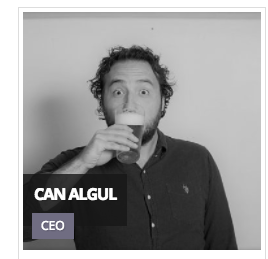 Smart beer dispenser, makes the perfect beer.       Can Algul, the CEO of Pubinno.

Your home automate kitchen.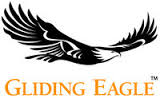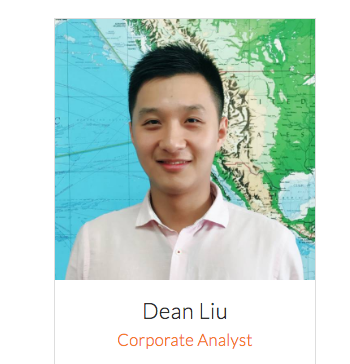 A technology tracks each product from producer to the end of the consumer, anywhere in the world, paired directly with consumer.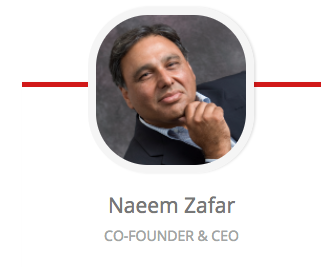 Telesense, ensure food saftey to production, storage, transportation to point-of-sale.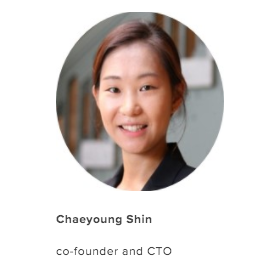 Sugarlogix is commited in creating sugar-smart community. the platform is based on yeast fermentation to create rare, functional sugars.
MC
Rocky Chen, Partner of Mind Fund 
Moderator
Bess Ho, Angel Investor of Panna Cooking
Participating VCs & Investors
Will Bunker, Founding Partner at Growth VC Funds
Zhang Lu, NewGen Capital
Xiao Wang, Innospring
Mark Goldenson, Partner at 500startup
Lake Dai, Partner at LDV Partners
Diane Ding, Partner at Shenzhen Valley Ventures and Ding Ventures
Ephraim Lindenbaum, Founding Managing Director at Advance ventures
Will Bunker
Founding Partner
Growth VC Funds
Lu Zhang
Founding Partner
NewGen Capital 
Forbes 30 under 30


Xiao Wang
Co-Founder
Innospring

Lake Dai
Partner
LDV Partners

Diane Ding
Partner
Shenzhen Valley Ventures

Ephraim Lindenbaum
Managing Director
Advance Ventures
Mark Goldenson
Partner at 500startup

Rocky Chan
MC
Partner & CFO
Mind Fund Group

Bess Ho
Moderator
Angel Investor
Agenda:
6:00PM Registration, DEMO & Networking
              Snacks & drinks will be served
6:45PM Pitching
7:15PM Investor Panel Fireside Chat
8:30PM More Networking and DEMO
9:00PM Adjourn! 
Lu Zhang, Founding Partner at NewGen Capital.  Forbes 30 under 30
Lu Zhang is the Founding and Managing Partner of NewGen Capital.  Prior to starting NewGen, she was a Venture Partner at Fenox Venture Capital. She participated in over 20 investments and assist M&A of the portfolios. Lu was also the Founder and CEO of Acetone Inc. (acquired 2012), a start-up focused on non-invasive technology for the early diagnosis of Type II diabetes. She has also worked as a consultant at the United Nations Industrial Development Agency. Lu received her M.S. in Materials Science and Engineering from Stanford University and holds several patents. She is an advisor and mentor to several innovation programs and incubators in Silicon Valley. Lu has won numerous awards and is frequently invited to speak at events. She was recently awarded the Forbes 30 under 30 & Featured as the Honoree of VC category. 
Will Bunker, Founding Partner at Growth VC Funds
Will Bunker and Dave Kennedy founded the dating site that became Match.com in 1995 in Dallas, TX.  He has invested in over 160 companies all around the country.  Currently a founder of GrowthX VC fund, his focus is helping companies accelerate their growth after the seed round to get their series A or break even.
Mark Goldenson, Partner at 500Startup 
Mark founded Breakthrough, the largest telepsychiatry service (acquired by MDLIVE). He co-founded an online game show network, a college marketplace (acquired by Stanford), and an e-commerce platform (acquired by HP). He was previously a product manager at PayPal, conducted four years of research on lucid dreaming, and founded the Stanford Squash team. He is passionate about improving the world through science and technology.
Lake Dai, Partner at LDV Partners
LDVP's portfolio companies leverage Lake's 20 years of experience developing and launching Internet and mobile products in China and Silicon Valley. Lake connects LDVP entrepreneurs to key industry decision makers in the Internet consumer and enterprise markets. Her investment areas include internet, mobile, consumer media and enterprise software.
As employee #84 at Alibaba, Lake led the product development team to launch Alibaba's first revenue generating marketplace and travel products. As head of Yahoo! Search in China, Lake and her team recognized that the Internet needed to evolve from directory and web search to vertical search and launched the first Image Search and Music Search in China. As a product executive at several Silicon Valley and Los Angeles start ups, Lake launched industry-leading search engine, marketplace and advertising products and turned them into profitable businesses.
Lake currently mentors start ups at top incubators in Silicon Valley including 500 Startups, Muckerlab, Lab360 and Shinect. She co-founded Shinect Accelerator, a start-up acceleration program designed to connect Silicon Valley's entrepreneurs to China's market. She is an adjunct professor at Carnegie Mellon University and holds several US patents in search algorithm, search tokenization, mobile data analytics, and mobile monetization.
Lake earned her MBA from the USC Marshall School of Business and her B.S. from Beijing International Studies University. She is a Board Governor and Chair of the US Chapter of 前橙会, an non-profit organization to foster entrepreneurship for Alibaba alumni worldwide. 
Diane Ding, Founder at Ding Ventures
Diane Ding is the founder of Ding Ventures, a venture fund that is focused on hardware in the automation space. Ms. Ding is also a partner at Shenzhen Valley Ventures, an accelerator focused on helping hardware startups prepare for their design-for-manufacturing phase. Previously, Ms. Ding was head of admissions and China partner for Founder Institute, a world-leading startup accelerator and entrepreneur training program. She is also a co-founder of Angelhere, a seed stage incubator and angel investment fund in multiple cities in China.
Ephraim Lindenbaum, Founder & Managing Director at Advance Ventures
Ephraim Lindenbaum is the founder and managing director of Advance Ventures, a Silicon Valley-based venture investment fund and venture accelerator that invests in seed and early-stage start-ups across three core sectors; Sustainability (AgTech, CleanTech, FoodTech) Communications (Mobility & IoT) and Information Technology (Enterprise & Verticals: DigitalHealth, FinTech). Founded in 1999, Advance Ventures has consistently achieved meaningful exits with its portfolio companies across its core market sectors.
Mr. Lindenbaum has served as a board member, board advisor and/or investor: Alpha Foods, Acerro, Agnitia Networks (acquired by LeadingEdge), BonTriage, BPG Worldwide, Bright Light Systems, Corvigo (acquired by NASDAQ: TMWD), eSports (acquired by Ositech), EVAOS, Grazix, iLoopMobile (acquired by Archer), Inertia Beverage Group (now WineDirect), Kite.io (acquired by Quixey) LandSonar (acquired by Triangle) MerchEngines (acquired by NASDAQ: DLX) MycoTechnology, Ooba Beverages (acquired by HealthyBrands), Parago (acquired by NASDAQ: HAWK) Realta, Sitebase, SkillGigs, Smaato (acquired by Spearhead), SnapMD, Solaireo, TerraFusion, Tunewear, Workout.com and YouVoice.
Prior to founding Advance Ventures, Mr. Lindenbaum was the co-founder of interactive media pioneer Broadcast Production Group and served as CEO until its acquisition in 1999 by Parago (acquired by NASDAQ: HAWK), a leading global financial engagement management company.
Xiao Wang, Co-Founder at Innospring

InnoSpring is the holding company for a multi-national ecosystem of technology industrial parks, incubators, and venture capital funds ($200M under management). We exist with a mission to become the global start for startups.

InnoSpring strives to create a vertically integrated system to fuel inspired entrepreneurs and their dreams to redefine the future with technological innovation. We are a professional, visionary and resourceful team with 15 years of experience that fundamentally re-shaped how domestic and international companies grow beyond their home regions or countries.
Rocky Chan, Partner & CFO at Mind Fund Group
Rocky is the partner and CFO of Mind Fund Group, a VC firm based in Hong Kong but invested globally. Backed by Digital Garage (a Japanese internet and incubator powerhouse listed in Tokyo Stock exchange) and partnered with top incubators worldwide, Rocky and his team lead the investments on fintech, blockchain, AI/Machine learning, chatbox, etc. Recent successful exit includes the acquisition of Flipagram by China's Toutiao. 
Prior to joining Mind Fund, Rocky was the head and investment director of Baidu Family Office. He was credited with many successful investment deals for startups, VC, PE, hedge funds and private banks. In addition, he was responsible for the private jet legal issue, some top universities' philanthropy work, family office management and business negotiation with Baidu's board of directors. Rocky has over 15 years of investment experience between Silicon Valley and the Greater China. He is based in Silicon Valley but travels to Hong Kong and China often.
Sponsor:
Orrick

When & Where

Orrick, Herrington & Sutcliffe
Orrick SV Cafe
1100 Marsh Rd
Menlo Park, California 94025


Tuesday, June 27, 2017 from 6:00 PM to 9:00 PM (PDT)
Add to my calendar
Organizer
About CSPA

The Chinese Software Professional Association (CSPA) is one of the most prominent and fastest growing Chinese professionals organization in Silicon Valley. CSPA has over 4,400 professionals in its network and nearly 30 years of history in Silicon Valley. CSPA is on the Top 20 Most Influential Chinese organization ranked by The Wharton School of University of Pennsylvania.


CSPA, established in 1988, is a not-for-profit organization dedicated to cultivating education, entrepreneurship and leadership. It is committed to building a Mobile-First and People-First platform where its executives and professionals succeed in this cross-border economy. For more information about the Chinese Software Professional Association, please visit www.cspa.com.
Facebook
https://www.facebook.com/CSPA/
Twitter
https://twitter.com/cspa_announce
Linkedin Group
https://www.linkedin.com/groups/13544403
Linkedin Page
https://www.linkedin.com/showcase/3692549/
Individual Membership
https://CSPA2017Membership.EventBrite.com
Corporate Membership
https://CSPACorporate2017.EventBrite.com