@Venture Series 12: Healthcare Tech - 2017

Wednesday, May 24, 2017 from 6:00 PM to 9:00 PM (PDT)
Event Details
@Venture Series 12: Healthcare Tech - 2017
CSPA will host an evening of lively discussion on the state of the healthcare startups.  We will begin with a startup pitch session with 5-6 startups and followed by the discussions with our panel of investors.  Join us for an informative evening of discussion and networking.
Moderator
Douglas Zhang, MD MBA

Panelists
Sue Xu, Managing Partner of Amino Capital
Jonathan Qiu, Managing Director of Sky9 Capital
Vivek Ladsariya, Partner of Fenox Venture Capital
Cherry Chan, Managing Partner of The Mills, Nan Fung Group
Pitching Executives
Shreekant Pawar, CEO of Diabeto
Masoud Nikravesh, CEO of DeepPhenome
George Netscher, CEO of Safely You
Thomas Lucking, PhD, CEO of Change Agent
Erika Demonsant, Founder of SourceMD

Pitching Startup
DeepPhenome
TelMD
Paralign
Glidian
Safely-You
Diabeto
SourceMD
Change Agent
Sue Xu
Managing Partner
Amino Capital
Jonathan Qiu
Managing Director
Sky9 Capital
Vivek Ladsariya
Partner


Fenox Venture Capital

 
 
 
 

Douglas Zhang




Venture Director




CSPA

Cherry Chan


Managing Director
The Mills, Nan Fung Group
 


Shreekant Pawar
CEO of 

Diabeto

Masoud Nikravesh
CEO of 

DeepPhenome

George Netscher


CEO of 

Safely You

Diabeto is a platform of innovative hardware and software solutions that help people with diabetes manage their diabetes in a better way.

Inspired by computer vision and AI technologies, DeepPhenome will revolutionize personalized precision medicine, new drug discovery, and targeted therapy for all cancers  with better outcome.

Technology to Enable Safer Memory Care
 
 


 

Thomas Lucking, PhD




CEO of Change Agent

Erika Demonsant
Founder of SourceMD


 

 



 

Change Agent transforms mental health treatment for funders, providers, and consumers by leveraging wearable and mobile devices to provide an integrated biometric and psychometric picture of the whole person.

SourceMD arms medical providers with the latest research to best serve their pregnant patients

.




Agenda
6:00 PM Registration & Networking
6:30 PM Introduction and Agenda
6:40 PM Pitch Session
7:40 PM Panel Discussions
8:30 PM Adjourn
Snacks and drinks provided.
Speakers
Sue Xu, Managing Partner at Amino Capital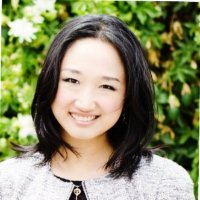 Dr. Sue Xu is Managing Partner at Amino Capital, and her investment theme is big data, machine learning and domain expertise, including but not limited to data-driven health, consumer software and hardware, drone services, and enterprise services. She sits on the Board of Directors of YONO Health, and was interim CEO of CandyHouse. Since 2012, she has involved with more than 100 investments, such as Assemblage (acquired by Cisco – NYSE: CSCO), Orbeus (acquired by Amazon – NYSE: AMZN), Woomoo (acquired by Priceline), Contastic (acquired by SugarCRM), Human Longevity Inc, Skycatch, and currently providing advisory to a number of fast growing portfolio startups. Dr. Sue Xu began her early stage entrepreneurship when she was the founding scientist of GlycoMira (also involved in undergrad and Ph.D laboratory spin-offs). She has three patents and over 20 journal publications, and previously a Postdoc fellow at Stanford University.
www.aminocapital.com
Jonathan Qiu, Managing Director at Sky9 Capital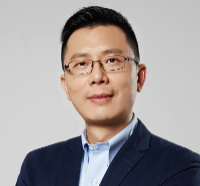 Jonathan Qiu is the Managing Director of Sky9 Capital. He is both a seasoned venture capitalist and an experienced technology entrepreneur and executive. Previously, Jonathan was Managing Director and Head of the Investment Committee of Decent Capital, a seed-stage venture fund founded by Tencent co-founder Jason Zeng. In Decent, Jonathan led investments in Huizuche, Jimu Travel, Shenzhourong, Haostay, Maimairen, Angel Club,and WigWag, among others, and was deeply involved in other investments such as FangDuoDuo, JinFuZi, and Com4Loves.
Previously, Jonathan was a co-founder of Circlemo, a professional mobile social network startup invested by Decent. Prior to that, Jonathan was Chief Architect and Director of Network Infrastructure Services at Tencent where he spearheaded Tencent's cloud computing initiatives and founded Tencent Networking Labs. Prior to Tencent, Jonathan worked in for 12 years in Silicon Valley, USA., assuming various senior management positions at Brocade Communications and Cisco Systems.

Jonathan holds a B.S. in Computer Science from Beijing University and a M.S. in Computer Science from the University of Southern California.
Vivek Ladsariya, Partner at Fenox Venture Capital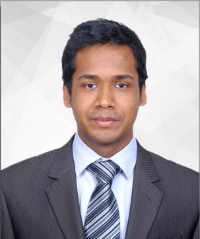 Vivek Ladsariya serves as Partner at Fenox Venture Capital, managing investments in the US and Southeast Asia across sectors including digital health, IT, big data, IoT, and marketplaces. He works alongside entrepreneurs in product development, enterprise partnership, M&A exit, and entering international markets such as the US, Japan, Singapore, Indonesia and India.
Prior to his role at Fenox, Vivek was a serial entrepreneur having started and led two companies – a game rental company and an advisory business to early stage investors. He developed significant experience building product and companies and continues to use the expertise to support entrepreneurs.
Vivek holds an MBA from Yale University and a B.Eng in Electrical Engineering. At Yale, he delivered a lecture series on venture capital for entrepreneurs.
Cherry Chan, Managing Director of The Mills, Nan Fung Group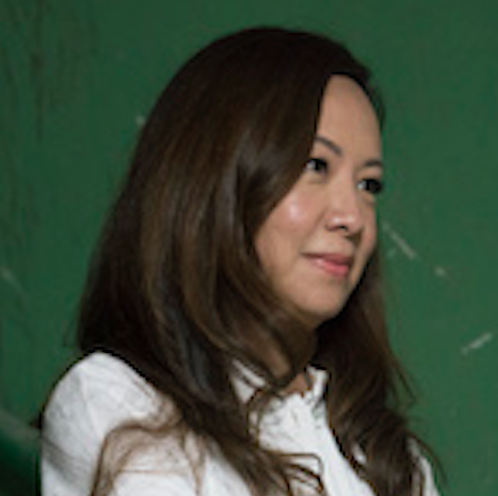 Cherry Chan is PIC of The Mills, a landmark revitalization project from Nan Fung Group scheduled for completion in 2018. A celebration of shared industrial legacy with Hong Kong and a step towards a future of applied creativity and innovation, The Mills is built on a foundation of legacy and heritage. The Mills is comprised of three building blocks. The Mills Fabrica is a business incubator and springboard for startups and strategic partners in the techstyle industry. Cherry is currently incubating a handful of promising startups, propelling them to the next level with in depth guidance and a vast network of support. She also leads the conceptualization of The Mills ShopFloor, a landmark for experiential retail and a new destination for independent brands and retail/ F&B entrepreneurs who are ready to make a mark in the market. Cherry also works closely with MILL6 Foundation, an independent non-profit arts and cultural institution exploring textile arts and techstyle innovation, which will also be housed at The Mills. At The Mills, themes of textile and industry are woven into experiences of innovation, culture, and learning. Previously, Cherry has 15 years of experience in the fashion industry, ranging from product development, manufacturing, supply chain management, to sales and marketing. In her previous role as CEO, she steered her company Milagros into becoming the go-to partner for emerging brands in need of technical and operational supply chain support. She was instrumental in the launch of various fashion and lifestyle brands, including setting up the first supply chain office for Tory Burch. In her early career, Cherry was a consultant in McKinsey & Company's Hong Kong office, and she also worked in the media and entertainment industry at Commercial Radio Hong Kong and the Japanese record labels Avex D.D.'s and Pony Canyon. in addition to her professional life, Cherry is an avid contributor and supporter of the arts. She is currently Vice Chairman at Renaissance Foundation, a non-profit organization that promotes independent arts in Greater China. She was also a columnist at the Hong Kong Economic Journal and a radio show host on Commercial Radio. Cherry received her M.B.A. from INSEAD and also holds an A.B. (cum laude) in East Asian Studies from Harvard University.
Pitching Startups

DeepPhenome
DeepPhenome Inc. (DE Corp) is an AI-based company dedicated to improving clinical outcomes by connecting molecular genetics to patterns of cell appearance (phenome) in biopsy and histopathology slides. Our deep learning platform enhances your physicians' ability to deliver quality care with precision and speed. Physicians will combine their training and experience with our award winning AI products, providing your doctor with the best tools for diagnosis and treatment options. DeepPhenome is robust analytics that democratizes knowledge.
TelMD
TelMD is an innovative platform that reframes the thinking behind healthcare.  Our mission is to connect the entire continuum of health-related holistic services and products to users to allow them to achieve optimal wellbeing. We empower our users to make health a more conscious choice in daily life.  By uniting our users to various health professionals in their area, we can make "wellness contagious".
Paralign
Paralign is an AI-driven thought and mood tracker. With every thought, it connects you to people who have been there in the past, letting you know you are not alone. It also creates a universe of mindfulness content, inspiring quotes and guided meditation; all tailored to the thought.


- first consumer facing app that is making mental well-being personalized, data-driven and intelligent;
- next version, integrating with wearables devices to become first platform that is combining mental and physical data to offer a comprehensive analysis;
- It became one of the 10 digital health startups that got accepted to SBC/ StartupBootCamp accelerator 
- the top AI innovator of 2016 and trended on Buzzfeed as a support platform after US election results.
Glidian
Glidian is a company focused on streamlining prior authorizations for healthcare providers
Safely-You
Safely-You is bringing AI to dementia care.
Diabeto
Diabeto is a remote monitoring platform that consists of innovative hardware and software solutions that easily transfer massive diabetes data from various medical devices to the healthcare practitioners for easy analysis and better outcome.
SourceMD
SourceMD arms medical providers with the latest research to best serve their pregnant patients. The mobile tool is a value-based care solution to address rising health care costs, avoid clinical errors and service duplication, enhance health outcomes, improve efficiency, and to increase quality of care.
Change Agent

Change Agent answers the mental health market need for superior, simplified, trackable substance abuse and mental health treatment.
When & Where

Sofia University Campus, Rm 1059A
1069 E Meadow Cir,
Palo Alto, California 94303


Wednesday, May 24, 2017 from 6:00 PM to 9:00 PM (PDT)
Add to my calendar
Organizer
About CSPA

The Chinese Software Professional Association (CSPA) is one of the most prominent and fastest growing Chinese professionals organization in Silicon Valley. CSPA has over 4,400 professionals in its network and nearly 30 years of history in Silicon Valley. CSPA is on the Top 20 Most Influential Chinese organization ranked by The Wharton School of University of Pennsylvania.


CSPA, established in 1988, is a not-for-profit organization dedicated to cultivating education, entrepreneurship and leadership. It is committed to building a Mobile-First and People-First platform where its executives and professionals succeed in this cross-border economy. For more information about the Chinese Software Professional Association, please visit www.cspa.com.
Facebook
https://www.facebook.com/CSPA/
Twitter
https://twitter.com/cspa_announce
Linkedin Group
https://www.linkedin.com/groups/13544403
Linkedin Page
https://www.linkedin.com/showcase/3692549/
Individual Membership
https://CSPA2017Membership.EventBrite.com
Corporate Membership
https://CSPACorporate2017.EventBrite.com