Venture On a Visa: Demystifying Startup Life as an Intl Entrepreneur
Description
Are you an international student thinking about starting a company? Or an international alum looking to raise pre-seed funding for your venture? Join the Blank Center and Unshackled Ventures for a panel discussion on how to start and build a business while on a visa. During this interactive session, our panelists will discuss how to move forward on an idea as an international student, legal considerations when building your startup, and insights on how to raise money while on a visa.

Our panelists include:
- Manan Mehta, founding partner of Unshackled Ventures, an early stage venture capital fund for immigrant-founded startups in the U.S.
- Susan Cohen, an immigration attorney from Mintz Levin
- Juan Giraldo MBA'17, founder of Waku

Part of Babson's International Education Week. Learn more at www.babson.edu/iew

Sponsored by Brex and First Republic Bank.

Full Speaker Bios: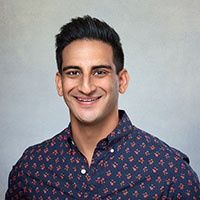 Manan Mehta
Unshackled Ventures
Manan is a founding partner of Unshackled Ventures, an early-stage venture capital fund for immigrant-founded startups in the U.S. The fund has led marquee investments in driverless trucking, space tech, plant-based proteins, and emotional intelligence. Prior to Unshackled Ventures, Manan ran marketing for edtech startup Kno that raised over $90M of funding from top VCs including Andreessen Horowitz, First Round Capital, and Floodgate. The company was acquired by Intel in 2013. Before Kno, Manan was an investment banker at the Royal Bank of Canada, with his most notable deal being the $1.9B acquisition of Skype led by Silver Lake and Andreessen Horowitz in 2009, later sold to Microsoft for $8.5B.

Manan has been invited by the White House and the U.S. State Department to speak at the Global Entrepreneurship Summit. He is an active mentor to startups at Stanford University and has been an op-ed contributor in the Huffington Post and Recode. The firm has been featured in the WSJ, Forbes, Bloomberg, Financial Times, CNN, and many other national press outlets.

As a first-generation American, Manan knows his life is inextricably linked to immigrants. He is a firm believer that immigrants are the heartbeat of American entrepreneurship and is excited about unleashing entrepreneurs to innovate and create opportunities for themselves and society.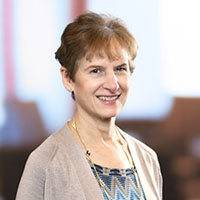 Susan Cohen
Mintz Levin
Susan is a nationally recognized immigration lawyer. As Chair of Mintz's Immigration Practice, she works with corporate clients to address their immigration challenges. Susan is very active in the American Immigration Lawyers Association (AILA) and has contributed to federal and state immigration regulations. She is frequently quoted in the media. She is also an editor of Mintz's Immigration Law blog and has been recognized as a "Top Author" by JD Supra. Susan helped to lead a Mintz team that worked with the ACLU of Massachusetts and others to obtain a temporary restraining order on the 2017 Travel Ban. Through her pro bono work, she has helped many immigrants obtain asylum.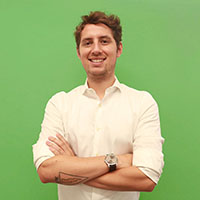 Juan Giraldo MBA'17
Waku
Juan is a serial entrepreneur and a MBA class 2018 from Babson College. Currently, Juan is the CEO & Co-founder of his 4th company – Waku – a food & beverage brand of functional products using superfood ingredients from the Andes Mountains and the Amazon of Ecuador.

He was previously the CEO of eServ S.A. – an IT consulting and education company based in Ecuador and Peru and CEO and co-founder of eServ LATAM a fast growing online IT education company with customers in 10+ Latin American countries.

Juan is a global citizen. He has lived and studied in Europe, North America and South America and is fluent in three languages: Spanish, English and French. He is passionate about entrepreneurship, management and high impact businesses.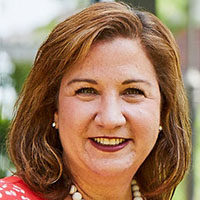 Debi Kleiman
Executive Director, Blank Center
Moderator

As the Executive Director of the Arthur M. Blank Center for Entrepreneurship, Debi works with students, alumni, and faculty, as well as the broader entrepreneurial community, to accelerate the practice of entrepreneurship. She leads the Blank Center's strategy, new initiatives, and team to help develop the programs of the Butler Launch Pad and Babson's highly-rated entrepreneur experiences, such as the B.E.T.A. Challenge and the Summer Venture Program. In addition, she has oversight of three of Babson's major entrepreneurship academic research initiatives: the BCERC Conference, STEP and GEM.

Before coming to Babson, Debi was the Managing Director and Executive Vice President at Havas Media in Boston. Formerly, she was president of the Massachusetts Innovation and Technology Exchange (MITX), and an executive at C-space (formerly Communispace) for five years before its' sale to Omnicom DAS. She has been an advisor to startups and an advocate for Boston's innovation community for over 10 years and has mentored entrepreneurs at MassChallenge, Harvard's iLab and TechStars Boston. Earlier in her career, she held marketing leadership roles at Procter & Gamble, Welch's, and the Coca-Cola Company. Debi has a BS from Cornell University and an MBA from Harvard Business School.


About Unshackled Ventures
Unshackled Ventures started in 2014 with a single mission: help immigrant founders succeed faster. By providing access to capital, a unique network of co-investors and full immigration support - including visa sponsorship and employment - Unshackled gives immigrant entrepreneurs the opportunity to innovate and tackle some of the US's biggest problems. The fund invests in first-time entrepreneurs at the earliest stages and is sector agnostic. Learn more about the fund and what's most likely to invest in.