Venture Innovation Program Symposium on Digital Health : "Interactions, Gam...
Description
Venture Innovation Program
Symposium on Digital Health :
"Interactions, Games & Incentives in Healthcare"
DATE
Tuesday, September 20, 2011
TIME
5:30 - 9:00 pm with networking hour
PLACE
UCSF Mission Bay, Genentech Hall, Genentech Auditorium
ABOUT THE SYMPOSIUM
---
The Venture Innovation Program (VIP) at UCSF and UCB is hosting a Digital Health Symposium on September 20th. UCSF physicians will join leading health care entrepreneurs in discussing how gaming strategies such as feedback loops, data visualization and interactivity can be leveraged to design compelling and addicting digital healthcare technologies. Learn what some of Silicon Valley's hottest health care start-ups are doing to
disrupt healthcare and achieve positive behavior change among their users.
Our guest and presenters for the evening will include:
Adam Bosworth - CTO of Keas
Ron Gutman - CEO of HealthTap
Sutha Kamal - CEO of MassiveHealth
Alex de Winter - Partner, Mohr Davidow Ventures
Edwin Miller - VP Product Management, Practice Fusion
Dr. Ida Sim - Director, UCSF Clinical and Translational Science Institute
The Digital Health Symposium is part of Health 2.0's Health Innovation Week. For other exciting San Francisco events showcasing cutting edge technologies and delivery models for health care, including the Health 2.0 national conference see
http://www.healthinnovationweeksf.com/calendar/
ABOUT THE SPEAKERS
---
Adam Bosworth
Founder & CTO of Keas
Adam Bosworth is a technology leader and innovator who was instrumental in building numerous technology products, including Google Health, Microsoft Access, Microsoft Internet Explorer and BEA WebLogic Integration and Workshop. Prior to starting Keas, Adam, was vice president of engineering at Google, Inc., and was instrumental in the development of Google Calendar and Spreadsheets. He then headed Google Health, a personal health information centralization service. Previously, he was senior vice president of engineering and chief software architect at BEA Systems. Prior to joining BEA, Adam co-founded Crossgain, a software development firm acquired by BEA in 2001. Known as one of the pioneers of XML technology, Adam also held various senior management positions at Microsoft where he was responsible for creating the Microsoft Access PC database and led the team that developed Internet Explorer 4.0's HTML engine. Prior to Microsoft, Adam worked for Borland where he developed the Quattro spreadsheet application following Borland's acquisition of Analytica, Adam's first company, which built a product called Reflex.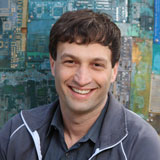 Ron Gutman
Founder & CEO of HealthTap
Ron Gutman, is the founder & CEO of HealthTap, the leading Interactive Health company that's transforming the way people and physicians find, share and use personalized health information. Previously, Ron was the founder and CEO of Wellsphere, a leading online consumer health 2.0 company that developed the world's largest community of health writers and became one of the largest health sites on the Internet. In health and technology, Ron is also an angel investor and advisor (Rock Health, Harvard's SMArt Initiative), a frequent speaker (TED, Health 2.0, SXSW, Health Foo, and more…), and a published thought-leader (Forbes, Huffington Post). Ron also serves as Curator of TEDx Silicon Valley.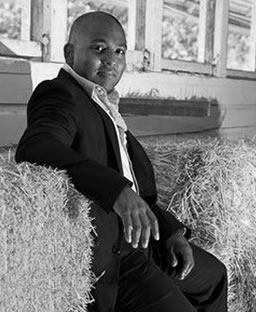 Sutha Kamal
CEO Massive Health
Sutha is a co-founder and the CEO of Massive Health. He has been a technology architect at Fjord (a global mobile UX consultancy), the managing director of the mobile games business at TransGaming Technologies, an entrepreneur in residence at Celtic House Venture Partners in London, and the founder of Ambient Vector, a mobile content platform startup. He's spoken to design, engineering and business audiences everywhere from Seattle to Barcelona, and published his first academic paper at SIGCHI before realizing he was better at building products than theorizing about them. He is also a published photographer and professed lens-nerd. He studied computer science, cognitive science and artificial intelligence at the University of Toronto.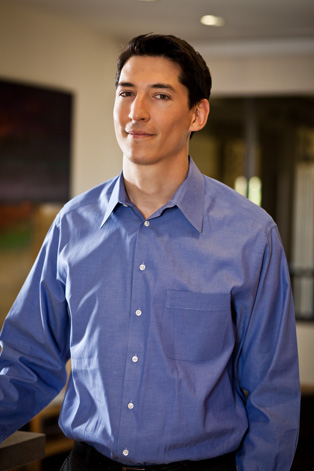 Alex de Winter
Partner, Mohr Davidow Ventures
Alex de Winter has a background in bioscience and technology development. A Partner, he evaluates investments in the areas of life sciences and personalized medicine. He joined Mohr Davidow in 2009 after working at two life science start-ups. He knows well the "work-all-night and sleep-under-the-bench" lifestyle that is part of getting a company off the ground. Prior to Mohr Davidow, Alex was an early employee at Pacific Biosciences in Menlo Park, where he researched single-molecule DNA sequencing, integrating biochemistry, optics, and nanotechnology. Alex previously worked at 454 Life Sciences (acquired by Roche), where he advanced the biochemistry behind the company's GS20, the first of the next-generation DNA sequencers.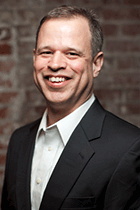 Edwin Miller
VP Product Management, Practice Fusion
A leader in the application of web-based technology for the healthcare sector and a former athenahealth executive, Edwin Miller brings nearly two decades of health IT experience to the team at Practice Fusion. As Vice President of Product Management, he oversees the design and strategy of EHR features for maximum usability by medical professionals. Before joining Practice Fusion, he held executive positions at Curaspan, Inc. and Artromick International/Remedi SeniorCare where he built and managed large and successful Product Management teams. Edwin is a graduate of the University of Rochester and Vanderbilt University, Owen School of Management.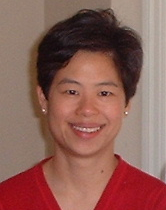 Dr. Ida Sim
UCSF, Director CTSI
Ida Sim, MD, PhD is Professor of Medicine, Co-Director of Biomedical Informatics at UCSF's Clinical and Translational Sciences Institute. She is an international leader in informatics for health care and clinical research, and is a co-founder of a new non-profit called OpenmHealth. OpenmHealth is creating an open ecosystem for mobile health through an open software architecture supporting scalable learning and improvement of individual and population health. Her other work includes the Ontology of Clinical Research, technologies for integrating clinical research and evidence-based practice, and research on evidence synthesis and dissemination methods. In 2005-6, she led the World Health Organization's International Clinical Trials Registry Platform to establish a global system for trial registration. Dr. Sim is a recipient of United States Presidential Early Career Award for Scientists and Engineers, a Fellow of the American College of Medical Informatics, and a member of the American Society for Clinical Investigation.