Description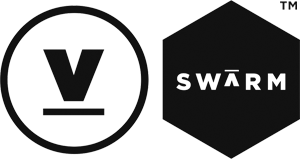 Venture Hive Fort Walton Beach will present The SWARM! as the culmination of the formal, three-month 2015 Venture Hive Veterans Accelerator program. During this demo day, this year's ten grantees will present their companies to an audience of investors, strategic partners and media. The SWARM! will be followed by a cocktail reception to allow investors, media and the community to speak with the companies.
The SWARM! is the culminating event for our 12-week veteran-owned business accelerator. The Program has been made possible through the public-private partnership of Fort Walton Beach and Venture Hive. Benefits of the program include a $25,000 non-equity grant, a world-class curriculum of highly practical workshops and training sessions, access to a collaborative working space in Fort Walton Beach for a year, mentoring from a vetted network of local, national and international entrepreneurs and experts.
This event was made possible by the support of the City of Fort Walton Beach and Gulf Power.
ABOUT VENTURE HIVE
Venture Hive creates, tests and validates the content and software tools that corporations, governments, and universities need in running innovation management, economic development, and entrepreneurship programs. Through our programs and platform, stakeholders have transparency, program directors have clarity, and entrepreneurs have the resources, training, and support to build better companies to to spur innovation, technology commercialization, and job creation. Learn more at www.venturehive.com.
ABOUT THE CITY OF FORT WALTON BEACH
Revealed as one of 2014's 10 Happiest Cities in America according to the U.S. Bureau of Economic Research, the city of Fort Walton Beach rests in the heart of Florida's famed Emerald Coast. Serving roughly 20,000 residents, city leadership and staff maintain a commitment to providing high quality, personalized services to visitors and residents while actively supporting the advanced technological pursuits of its military and business communities. To learn more, visit http://fwb.org/.
ABOUT GULF POWER
Gulf Power is an investor-owned electric utility with all of its common stock owned by Atlanta-based Southern Company. Gulf Power serves more than 447,000 customers in eight counties throughout Northwest Florida. The company's mission is to safely provide exceptional customer value by delivering reliable, affordable and environmentally responsible electricity while strengthening our communities. Visit online at GulfPower.com or on the company's Facebook page. News information can be found at www.GulfPowerNews.com.
Organizer of Venture Hive Veterans Program Presents, "The SWARM!"
Venture Hive is an entrepreneurship education company focused on economic development principles - we leverage the strengths of a region and recruit top startups and entrepreneurs with our world-class program and curriculum. Attracting exceptional talent and supporting company growth within a community.