Description
Many startups want funding to scale quickly. But the process of raising the funds needed for this growth can be daunting. This session is designed to give entrepreneurs an overview of the basics of fundraising, from understanding need, to finding investors, to pitching your startup, and through to term sheets. We will start by talking about need – not all startups want or need outside funding, and since they give up a lot to get this funding, entrepreneurs must start with a clear plan. Next we will talk about sources of funding, from the entrepreneur's credit card through to large VC deals. Then we'll spend a little time on pitching your startup, before moving on to term sheets. This last topic will cover what – other than price – an entrepreneur needs be sure to pay attention to. We're planning on an interactive session constrained only by our ability to get through a lot quickly.
This event is parat of the Funding Track at Boston Startup Week.
---
SPEAKER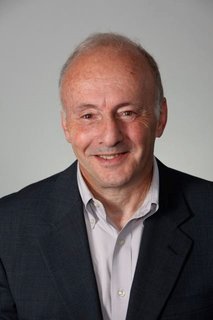 Mark Bernfield | Entrepreneur & Angel Investor
Mark Bernfeld is an experienced entrepreneur and angel investor with a commitment to environmentally and socially responsible businesses. Mark founded Tamarack Technologies in 1993 with the vision of meeting our growing need to conserve energy and improve air quality in our homes. He remains owner and Board Chairman, where he continues to advocate for Tamarack's mission to promote the reemergence of home cooling using outdoor air, and to make accessible to homeowners sensible solutions to the problem of unhealthy indoor air. As a result Tamarack is widely recognized for quality and innovation in providing ventilation solutions for the air we live in.
---
How to get there: There are three T stops close by - Park Street, Downtown Crossing and South Station. All provide a less than 10 minute walk from CIC Boston. Once you go through the front door, you'll be greeted by a Boston Startup Week registration table.