Venture Fast Track: Fundraising Bootcamp for Early Stage Entrepreneurs & Me...
Description
The Capital Network Presents:
Venture Fast Track: Fundraising Bootcamp for Early Stage Entrepreneurs & Meet 30+ Boston Investors!

Wednesday, November 81, 2017 9:00am – 3:45 pm
Nutter McClennen & Fish LLP, 155 Seaport Boulevard, Boston, MA 02210

The Capital Network's annual Fast Track Boot Camp for Early Stage Entrepreneurs, is an intensive, interactive full-day seminar designed to provide entrepreneurs and innovators an in-depth understanding of what it takes to raise early stage capital.
You will spend the day learning from and interacting with New England's leading investors, entrepreneurs, and early-stage experts through workshops, panels and discussions. You will leave the Venture Fast Track with concrete materials and knowledge that will help you move your company forward through the various stages of the fundraising process, and with a new network of mentors and peers from which to draw.
Mentors and Faculty for the day are drawn from New England's Investment and Entrepreneurship Community and include members of:
Launchpad Ventures, Betaspring, Boston Harbor Angels, Golden Seeds, Cherrystone Angels, Walnut Angels, Mass Med Angels. LearnLaunch, Sigma Prime Ventures, Mass Challenge, Hub Angels, Medical Development Group, Nutter, MassVentures, Converge Ventures, Beta Fund and many more!
Schedule
9:00 – 9:15am Registration (Mentor Lunch & Pitch Competition Sign-up)
9:15 – 9:30am Introductions & Breakfast
9:30 – 10:50am Money & Metrics: Understanding your Stage and Options and What it Means for Fundraising
11:00 – 11:50am Pitches & Decks – Elevator Pitches to Formal Presentations – an Evolution
12:00 – 12:50pm Beyond the Pitch: Closing the Deal with Investors
1:00 – 2:00pm – Mentor Lunch
2:00 – 3:10pm – Pitch Competition
3:15 – 3:45pm Ice Cream Social and Networking

3:45 - 4:45pm "Ask a Lawyer" Office Hours with Nutter
-------------------------------------------------------------------------------------------------
"As an investor, my job is much easier if an entrepreneur has been through TCN membership and events – they are versed in the key issues and grounded in the fundamentals."
- Christopher Mirabile, Managing Director of Launchpad Venture Group & Chair of the Angel Capital Association



Students - apply to come for FREE! A limited number of scholarships are available to full-time students through StayinMA


Thank you to our sponsors: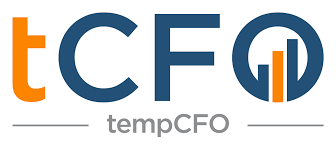 Please note: By attending this event, you agree to be photographed and/or filmed and give permission to use your likeness in promotional and/or marketing materials.