Venture Christian Church's Analog - Featuring Chi-Ming Chien, Founder/Presi...
Description
Join us at Venture Christian Church on Thursday, August 25th, 2016.
Speaker: Chi-Ming Chien, Founder/President of Dayspring
Topic: At the Intersection of Church & Business: Imagining the Kingdom of God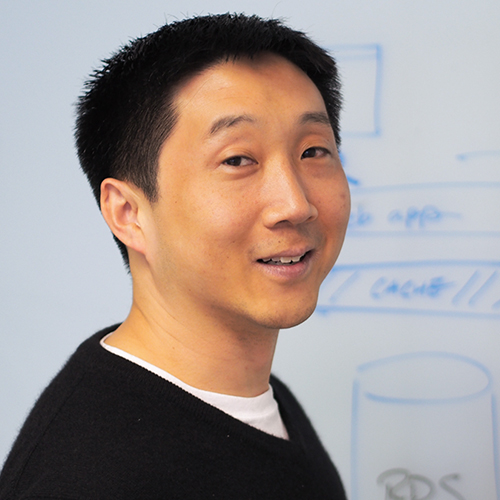 Chi-Ming is President and Co-Founder of Dayspring Technologies, a San Francisco digital consultancy offering people-centered design and software engineering services since 1997. He was also the initial product manager for Dayspring's Goodbudget app, a household budgeting platform used by more than 3 million people, and is part of the founding team for Verso Biosciences, which builds beautiful software tools for the life sciences. With two decades of experience in consulting and software development, Chi-Ming has brought his insight and expertise to clients ranging from the largest corporations to midsize firms to community-based nonprofits.
Chi-Ming lives, works and worships in San Francisco's ethnically and socioeconomically diverse Bayview/Hunters Point neighborhood and is a member of Redeemer Community Church where he serves on the music team and has served as an elder. Chi-Ming also serves on the board of theEkklesia Project, an ecumenical gathering of scholars, pastors and laity with a common love for the church.
Chi-Ming holds a BS in Electrical Engineering with a focus in Computer Architecture and an MS in Electrical Engineering, focusing on Network Systems, both from Stanford University. He graduated with distinction, Phi Beta Kappa and Tau Beta Pi, and as a David Starr Jordan Scholar, President's Scholar, and Terman Scholar.
Event Details:
Cost: Free
When:
August 25
.
Networking starts at 6:30 PM

Introduction and Product Demos start at 7PM

Guest Speaker will speak at 7:30Pm
Hors d'oeuvres will be served, so come for networking, product demos and learn what your colleagues are doing in the bay area.
---