Venture Catalyst Knowledge Exchange: Pitching 101 – How to Present Your Sta...
Description
The UC Davis Venture Catalyst
KNOWLEDGE EXCHANGE

Featuring

:
Kirsten Leute, Senior Vice President of University Relations, Osage University Partners
---
Pitching 101 – How to Present Your Startup and Technology Innovation to Potential Funders

Pitching an early-stage science- and technology-based startup to potential funders can be intimidating. Learning how to tailor your presentation and understanding what motivates funders to say yes are important aspects of preparing for your initial pitch. This talk, led by Kirsten Leute, Senior Vice President for University Relations at the venture fund Osage University Partners (OUP), will be structured around the firm's many years of experience in hearing pitches and reviewing pitch decks to provide insight on creating and presenting an initial startup pitch to funders. The talk will delve into the venture capitalist mentality and will discuss the following areas:

Pitching guidelines and suggestions

Who pitches?

Essential elements of the deck – and how much of each element to present

Example slides

What next?
WHEN:
Monday, December 16, 2019, 11:30 a.m. – 1:00 p.m.

WHERE:
Join us for lunch @
UC Davis Office of Research
1850 Research Park Drive
Davis, CA 95618
Map and Directions: Click Here or visit https://goo.gl/maps/Ztsp2o3oayC2
Parking Information: Free Parking- no permit required.
EVENT COST: Free(Registration Required)
QUESTIONS:
VentureCatalyst@ucdavis.edu
---
ABOUT THE SPEAKER
Kirsten Leute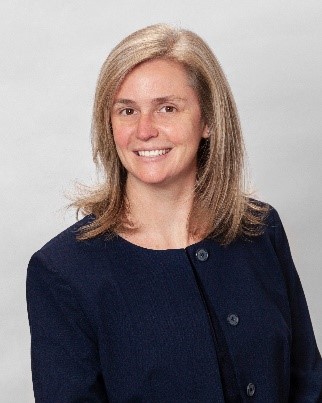 Kirsten Leute is Senior Vice President for University Relations at Osage University Partners (OUP), a venture capital fund that invests in startups out of academic institutions. At OUP, she is responsible for the relationships with the more than 90 academic institutions that are partnered with the fund, engaging potential new partner institutions, and enhancing and creating value-add programs for the partnered academic institutions.
Kirsten is an experienced technology transfer professional, spending 19 years in technology transfer at Stanford University and the German Cancer Research Center. Prior to joining OUP, she was Associate Director at Stanford's Office of Technology Licensing. Over her career at Stanford, she managed portfolios of inventions in most technology areas but concentrated in biotechnology.
Kirsten has also been actively involved in technology transfer outside her daily work. She is a former two-time board member for the Association of University Technology Managers and speaks frequently on university technology transfer.

---
Presented in collaboration with:
UC Davis Institute for Innovation and Entrepreneurship
and with support from:
First Northern Bank

UC Davis Olive Center
Organizer of Venture Catalyst Knowledge Exchange: Pitching 101 – How to Present Your Startup and Technology Innovation to Potential Funders