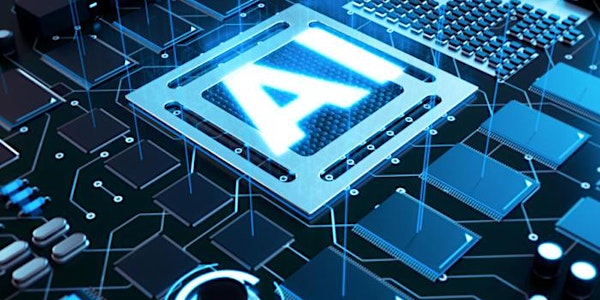 Venture Capital Panel: Investment and Latest Innovations in AI Startups
When and where
Location
Mindrome 4701 Patrick Henry Drive Building 25 Santa Clara, CA 95054
Refund Policy
Refunds up to 1 day before event
Description
Please note that the meeting space is in Building 3.
1) Turn into Great America Technology Park - Mindrome, 4701 Patrick Henry Drive, Santa Clara, CA 95054
2) Head towards the flag pole circle.
3) Take a left at the flag pole. Building 3 will be on your left. Go in the front door next to the fountain.
4) You can park anywhere in the complex.
The deadline to register and pay online is 2 pm the day of the event.
PLEASE READ THE ENTIRE EVENT DESCRIPTION.
There is a cover charge for this event.
A "YES" RSVP on our meetup site does not confirm your reservation.
Space is limited. Please only RSVP "Yes" if you will be attending.
Take advantage of early responder pricing!
Slots are limited. First come, first served!
First Responders $12 plus Eventbrite fees
Second Responders $15 plus Eventbrite fees
Third Responders $17 plus Eventbrite fees
Fourth Responders $20 plus Eventbrite fees
In order to attend, you must register and pay via Eventbrite.
Please bring your printed ticket to the event.
Or, pay $25 (cash) at the door.
A distinguished panel of venture capitalists will discuss investment in AI startups and the latest innovations in AI -- and what to expect throughout 2019.

(This is not a pitch event, so no startups will be pitching to the panel.)

If you are an AI startup and would like space on a demo table for the networking portion of the event, please send an email message to:

idea.to.ipo@gmail.com

Put this in the subject header:

T 1/29 Startup Demo Table

Agenda
6:00 pm to 7:00 pm Check In, Food, Networking Reception
7:00 pm to 8:30 pm Presentation, Q & A
8:30 pm to 9:00 pm Networking
About the Panelists:
(More panelists TBA.)
Erwin Hosono is a partner at Mighty Capital and active non-profit board member. Previously, he was a principal at Bradford Equities Management LLC, a middle market private equity firm in New York; before graduate school, he coded software at the International Monetary Fund in Washington, DC. Erwin holds an MPPM from the Yale School of Management and an AB in economics from Duke University.
Kristen Faulkner is an investor at DFJ, where she focuses on B2B SaaS and healthcare. Kristen is excited about opportunities to leverage AI within healthcare to improve diagnostics and patient care. Prior to DFJ, Kristen was an investor at Bessemer Venture Partners, where she sourced investments in B2B software and developer tools. Kristen graduated from Harvard College with a degree in computer science.
Nuno Goncalves Pedro is a venture partner with Grishin Robotics, a Sand Hill Road venture capital firm focused on smart hardware investments. He is also the founder and managing partner of Strive Capital, a quantitative early-stage venture capital fund focused on early-stage consumer mobile and deep software (artificial intelligence and blockchain). At the same time, Nuno has served and continues serving as a board member for various start-ups and non-profits in the US, Europe and Asia.
Prior to that, he was partner with Delta Partners Group based in San Francisco, in which he led Delta's Investment and Corporate Finance units. Before Strive Capital, Nuno was the senior expert and member of the APAC TMT leadership team for McKinsey & Co. Prior to McKinsey & Co, he was strategy director for the GSM Association heading strategy, corporate ad business development in helping scale the GSMA from a small to one of the most significant trade associations globally.
During his career of over 22 years, Nuno has worked in over 35 countries. From Asia-Pacific, Europe to North America, Nuno has led corporate investments in TMT, taken responsibility for product management, marketing and data analytics, business and corporate development of companies from very small early-stage start-ups to the leading tech and telecom players of the world.
Ivy Nguyen is an associate at Point 72 Ventures. Previously, she was an investor at Zetta Venture Partners and NewGen Capital, a venture capital firm providing early stage deep tech startups with growth opportunities in China and the greater APAC region. During her tenure at NewGen she sourced and led investments in several companies including Constructor, NuCypher, Assembly, and Agridata.
Before NewGen, Ivy managed the startup accelerator program at Imagine H2O, an organization supporting global water innovation. At IH2O Ivy supported over 40 water tech startups from over 14 countries including Israel, Australia, and Singapore by connecting them to the program's growing network of investors, mentors, and pilot partners at major Fortune 1000 companies.
Ivy earned her B.S. in Chemical Engineering from Stanford University, where she served as News Managing Editor of the Stanford Daily.
About the Moderator:

Stan Lewandowski is a partner at K & L Gates and is based in Palo Alto and San Francisco. Stan counsels companies in the U.S. and abroad on financing, operations, development and other strategic transactional issues, primarily in the technology and renewable energy sectors.

Stan represents emerging growth companies at every stage of the pipeline—from start-up to liquidity. He works on a variety of strategic growth issues, including venture capital and private equity financings, private offerings, joint ventures and M&A.

Combining his experience representing Central and Eastern European companies with his Silicon Valley background, Stan has worked closely with investors and companies on domestic, in-bound and out-bound transactions, as well as on-shore and off-shore structures.

Stan also has significant experience advising developers, their affiliates and investors, and financial institutions in connection with the development and disposition of renewable energy projects, with a total value in the hundreds of millions of dollars.

Stan earned his LL.M. from the University of California, Hastings College of the Law. He received his master of laws and diploma from Nicolaus Copernicus University in Poland. He also earned a diploma from the University of Cambridge in England.
Organizational Sponsor:

Optimal for Business is a new kind of benefit: financial well-being for your employees. With no account minimums, no service tiers, and no hidden fees, our goal is to build wealth for every employee at every stage in their career. If you're interested in helping your employees build a better financial future, while providing access to the financial advice they want and often need, Optimal for Business can help.

Coming soon @ http://optimalam.com
Photo and Video Disclaimer:
By attending Idea to IPO events, you understand that you may be photographed or videotaped. You agree to allow your photo, video, or film likeness to be used for any legitimate purpose by the event hosts, producers, sponsors, organizers, assigns, and/or by anyone involved in the event in any capacity. This includes usage on social media platforms.
Refund requests must be made at least 24 hours in advance of the event.
For more info on Idea to IPO events, visit:
www.idea-to-ipo.com