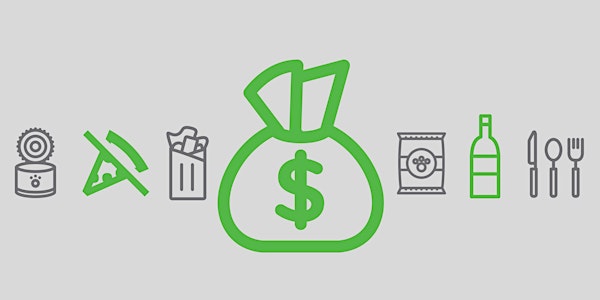 Venture Capital Investment for Food
When and where
Location
Branchfood 50 Milk Street Floor 20 Boston, MA 02109
Description
The top 25 U.S. food and beverage companies lost an equivalent of $18 billion in market share between 2009 and 2016.
Venture capitalists are shelling out billions hoping to transform agriculture and scale food ventures that reduce waste and use of synthetic chemicals, conserve resources, accelerate distribution, and improve population health. While venture investment in the food sector seems to be slowing, exits and capital raises continue to abound and gain massive recognition. We're seeing companies like Justin's Peanut Butter sell to industry giant Hormel for $286 Million, local tech businesses like ezCater raise upwards of $70 Million across multiple funding rounds to bring food to corporate office spaces, and industry leaders Campbell Soup, General Mills, Coca-Cola, PepsiCo and others establishing VC funds to acquire entrepreneurial brands that meet Millennials' demand for high-quality products.
The food movement is here, it's not slowing down, and startups are launching locally and globally signaling a certain shift in how our planet eats.
Join Branchfood as we bring together food venture investors across the food and foodtech industry to discuss financing food businesses, opportunities for innovation in food, market trends, and how to launch and grow a successful food business. At this event you'll get to connect with food industry mentors, advisors, investors, and more, and sample awesome food products too!
SCHEDULE
6:00PM - 6:30PM - Arrival and Networking
6:30PM - 7:30PM - Opening Remarks + Panel Discussion on VC Investment for Food
7:30PM - 8:30PM - Networking and Food Tasting
Additional parking information can be found here.
PANELISTS
Marcia Hooper, Partner at HooperLewis
Marcia Hooper invests in food startups, targeting content, commerce and technology. She has over 29 years of venture investing experience having been a partner at Advent International and Ampersand Ventures. Her portfolio is driven by supporting leading technology entrepreneurs across a number of industries including food-related services, consumer, Internet marketing, and business services. She has served as a Director of over 30 private and publicly listed companies. She began her career at IBM in marketing. Marcia received her Bachelor of Science degree in chemistry and mathematics from Brown University. She also earned a Master of Arts degree in chemistry from Columbia University and a Master of Business Administration degree from the Harvard Graduate School of Business.
Alex Whitmore, Founder at Taza Chocolate
The man behind the Taza Chocolate mission, Alex Whitmore was born in Boston, MA and raised in the Greater Boston area. He was always captivated by food, travel, and culture. After earning a bachelor's degree in anthropology at Vassar College, Alex spent several peripatetic years working as the captain of a private yacht, restaurant server and cook, parachute packer for skydivers, boat builder for America's Cup boats, bike courier, and fleet manager for the fledgling car-sharing service Zipcar. In 2005, Alex was inspired by a trip to Oaxaca, Mexico to bring stone ground chocolate to the U.S. That inspiration became Taza Chocolate!
Nick Mccoy, Co-Founder and Managing Director with Whipstitch Capital
Nick McCoy co-founded the investment bank Silverwood Partners. In 2009, Mike Burgmaier joined Nick at Silverwood, together they completed nearly forty transactions for clients such as Blake's All Natural, KeVita, Cherrybrook Kitchen, Spindrift and Otter Creek Brewing Company. In October 2015, they formed Whipstitch. Nick is an avid road cyclist and thinks it's ok to cross country ski in below zero temperatures. He's a health-focused foodie, cooks frequently and has an extensive knowledge of wine (just ask him). Nick holds FINRA Series 7, 24, 27 and Series 63 licenses and is a Chartered Financial Analyst. He holds an MBA from Wake Forest University and has an undergraduate degree from the University of New Hampshire.
MODERATOR
Andy Freedman
Andy Freedman left the cozy confines of 'big corporate america' in 2011 and hasn't looked back. Having grown up building global brands like Dunkin, General Mills and Visa before helping to build startups like LevelUp and Drizly, Andy combines his experience and passion for brand building within an engineering-led consumer tech culture. Currently Andy is CMO if Israeli-based Riskified, having recently returned from Tel Aviv to Boston to launch the eCommerce fraud prevention company's US offices. He received an MBA from the Center for Brand and Product Management at the University of Wisconsin-Madison and a Bachelor's of Business Administration from Emory University.
Thank you to our sponsor, Wolf & Company, for supporting food and innovation in Boston!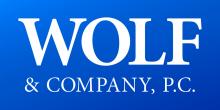 Check out these participating brands + more!